MWcon is hosting a special dinner with Tenjin as a special guest. This is a fundraising dinner and the cost is $150 per person.  The dinner will be on October 4th, the night before the Convention at around 7pm in Redondo Beach. Space is very limited so if you want to be a part of this very intimate event, please email macrossworldconvention@gmail.com.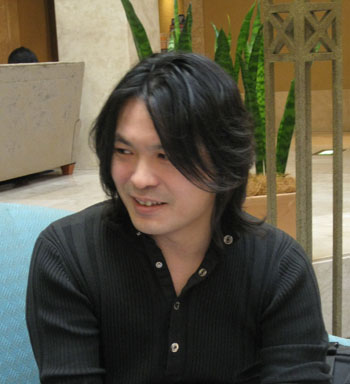 Tenjin Hidetaka Dinner
Time: October 4, 2013 7pm-10pm
Cost: $150
Includes: Dinner, 1 non-alcoholic beverage, (1) personalized autograph from Tenjin, Photo opportunity
# Seats: Limited to 10 people only
About:  10 select guests will have the opportunity to dine with Tenjin and interact with him in a small group setting. Guests can chat, ask questions, and enjoy the company of one of the best Macross artists ever! Guests can bring (1) item for a special autograph signing by Tenjin along with a photo opportunity.