After more than 3 years after the release of their first 1/48 VF-1 Valkyrie, Hasegawa finally announces their new kits that will include a strike pack. Model kit building Macross fans will be happy to finally give the classic VF-1 fighter some 0-G lovin' sometime later this year. According to HLJ, they'll be releasing the VF-1A/S kit.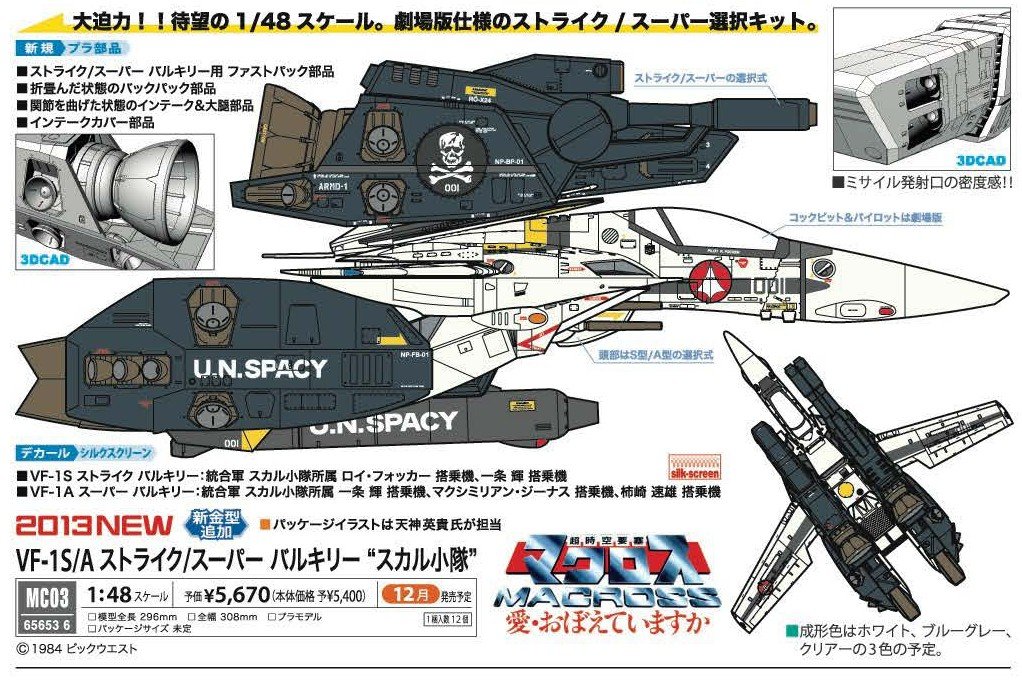 Can't wait to see the prototype…
Along side the Strke valkyrie, they'll also be releasing the 30th Anniversario valkyrie designed by Tenjin in 1/48 (sans strike/super packs.)
Thanks to valkyriepm for posting.