Our special guest, Hidetaka Tenjin has graciously donated this wonderful autographed sketch of Roy Focker's Strike Valkyrie. This original piece of art will be raffled at the 2013 Macross World Convention. Stay tune here for more info on the raffle.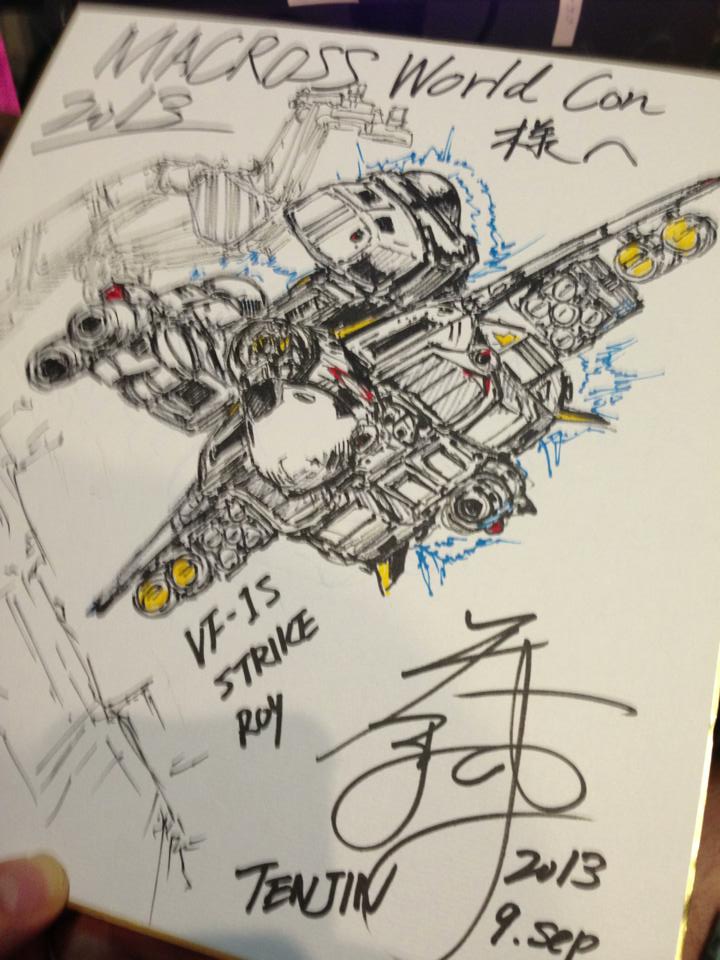 As per request from the artist himself, only attendees of the Convention will have a chance to win this item. He wants to be able to hand it and take a photograph with the lucky winner.
Domo Arigato Tenjin-san!
Register now for the 2013 MWCon