Courtesy of Wise Guys Hobbies, LLC
January 7th 2023
Part 1 – The GTC Legacy Project
Part 2 – Warehouse Introduction
Part 3 – The Holiday Special
Part 4 – Warehouse Update
Part 5 – 30% Unboxed
Part 6 – MW Visits Wise Guys Part 1
Part 6 – MW Visits Wise Guys Part 2
Part 6 – MW Visits Wise Guys Part 3
Part 6 – MW Visits Wise Guys Part 4
Happy New everyone! Hope everyone had pleasant Holidays! I feel December always goes way to fast, I wish there was a way to slow it down. But now that we are beginning the new year, another update is in order, and Anthony has delivered.
Uncasing/Unboxing the seemingly never-ending inventory is still progressing. The first truck (of 3) was unpacked and loaded into the warehouse during the last update, and the boxes from that haul have finally been processed (they were ceiling level). Anthony's rough estimate is that 20% of the inventory has been shelved.
That means 80% is still in boxes in the other warehouses!

Those boxes will now being their trek over to the main warehouse for the continued unboxing.

Please remember, if you are looking to add kits for your personal collection please visit their eBay store at the link below.
Click here for the The Wise Guys eBay store
For anyone interested in bulk orders, please contact Anthony at the email here. Very good discounts are available for those buyers!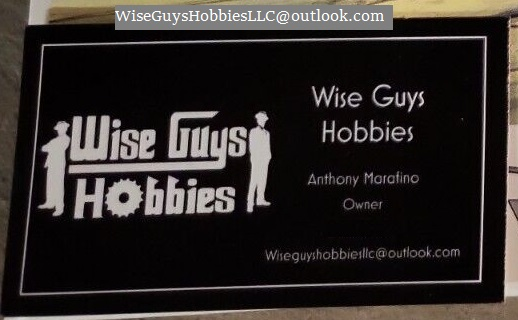 Here is our after New Years update! Take it away Anthony.
As always my frame by frame analysis is after.
Lets break down some elements of the video for fun!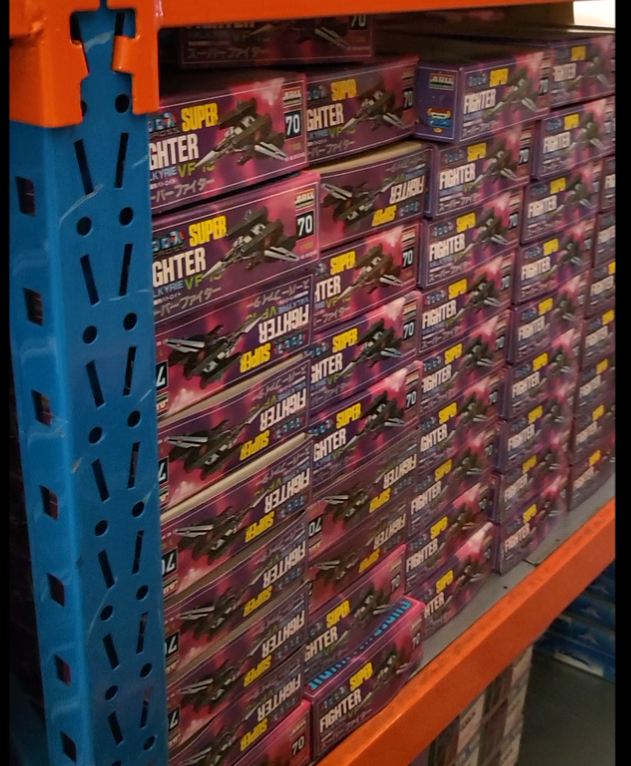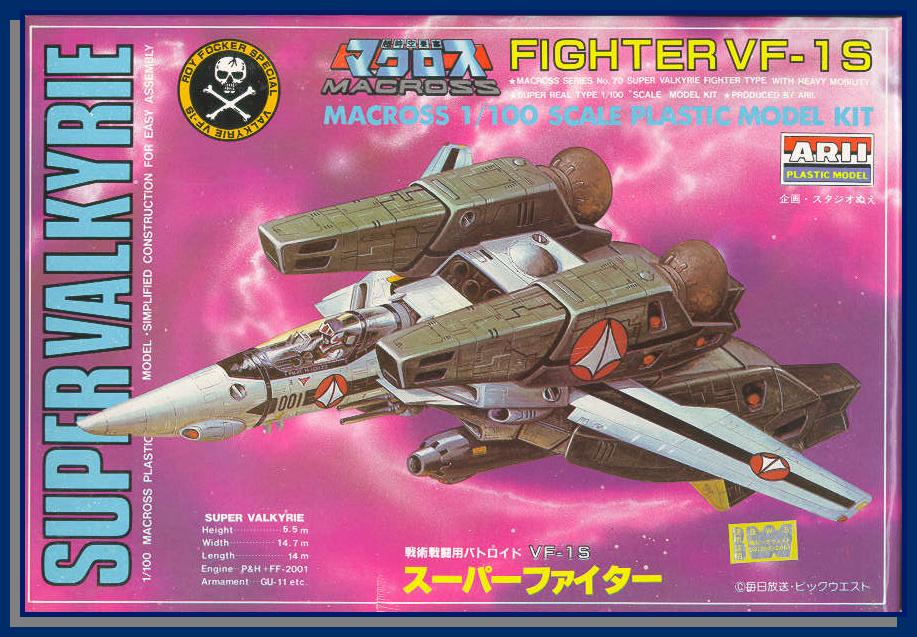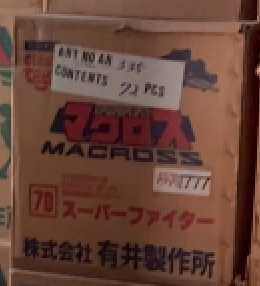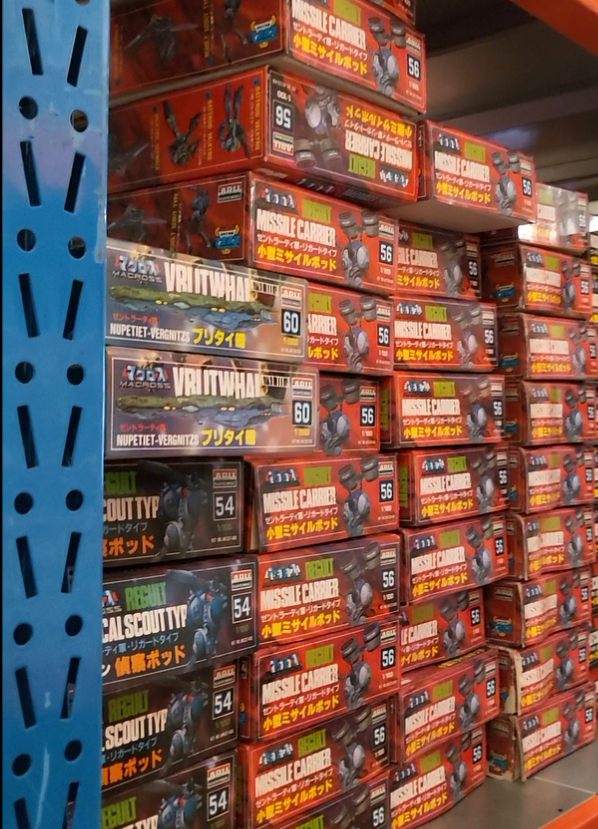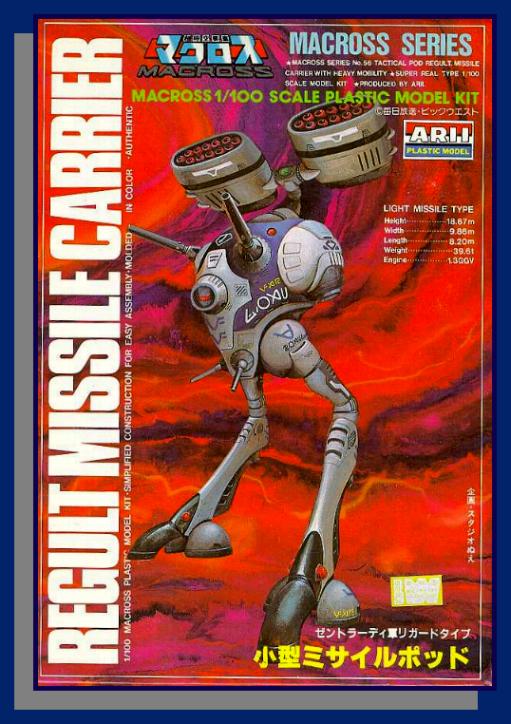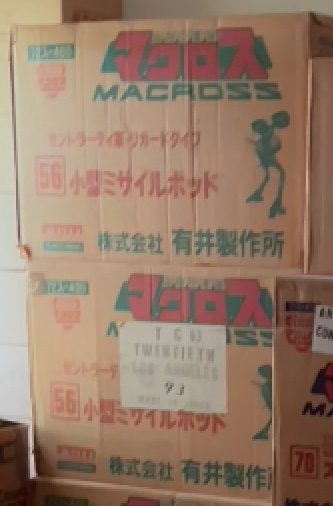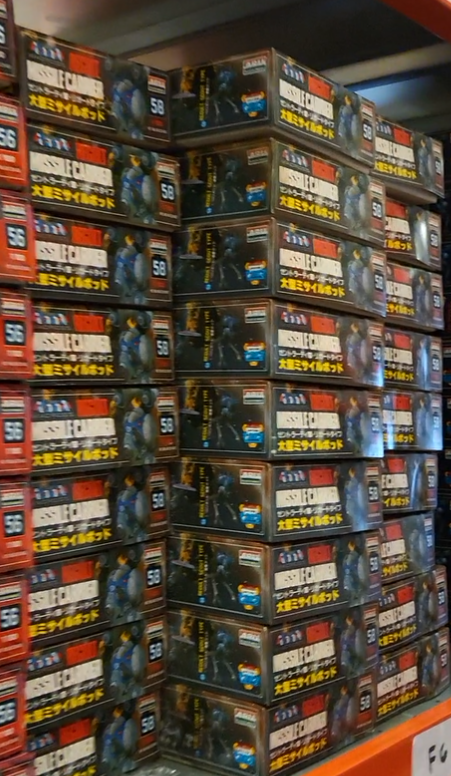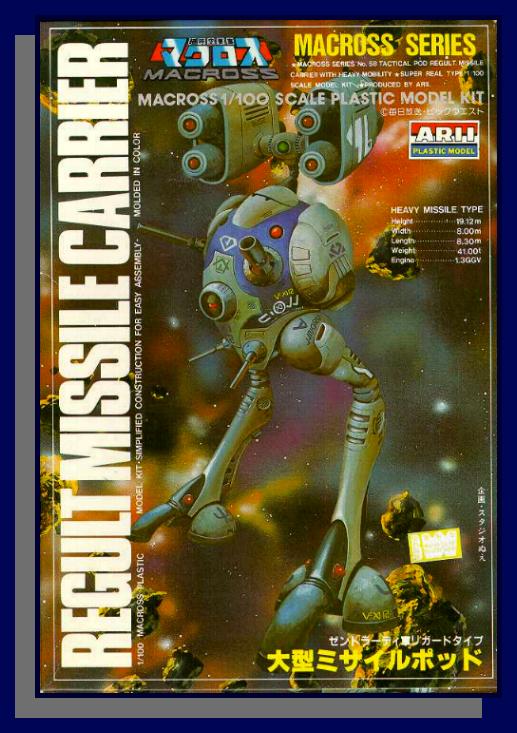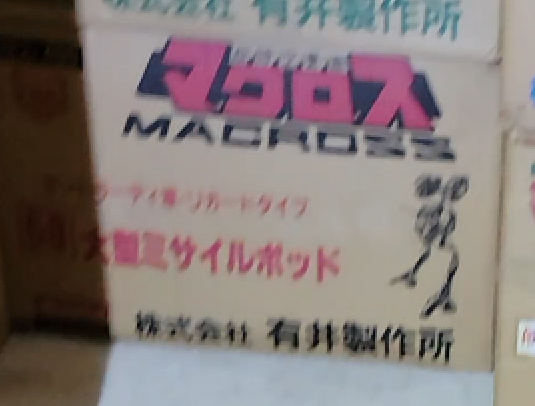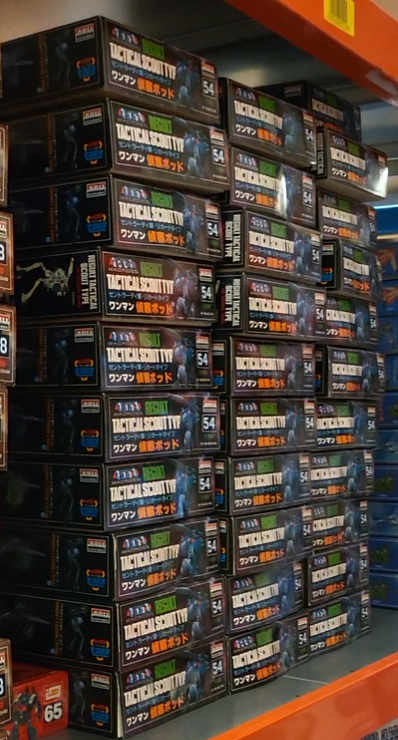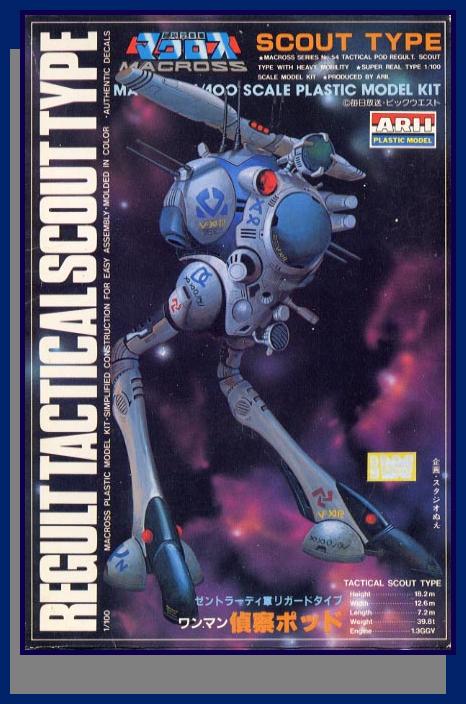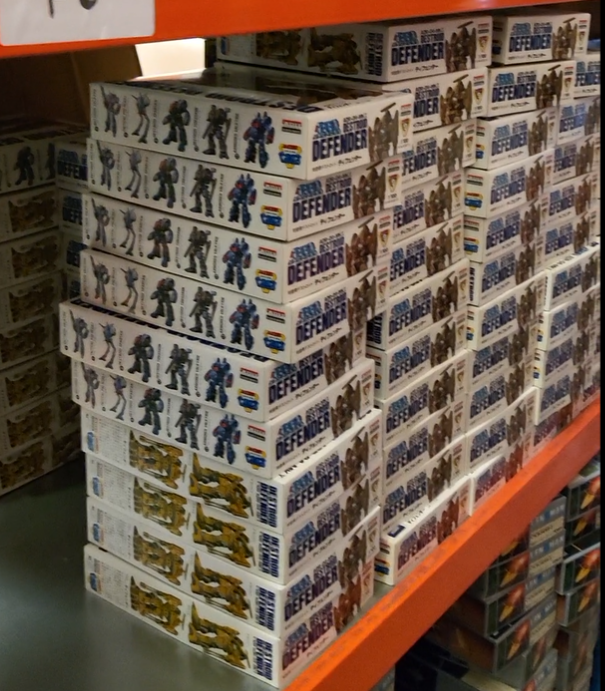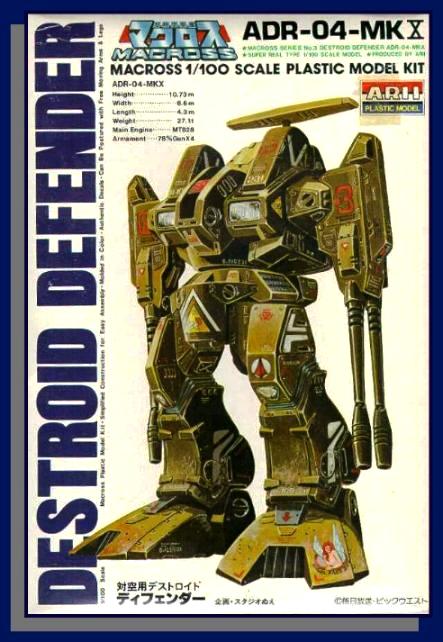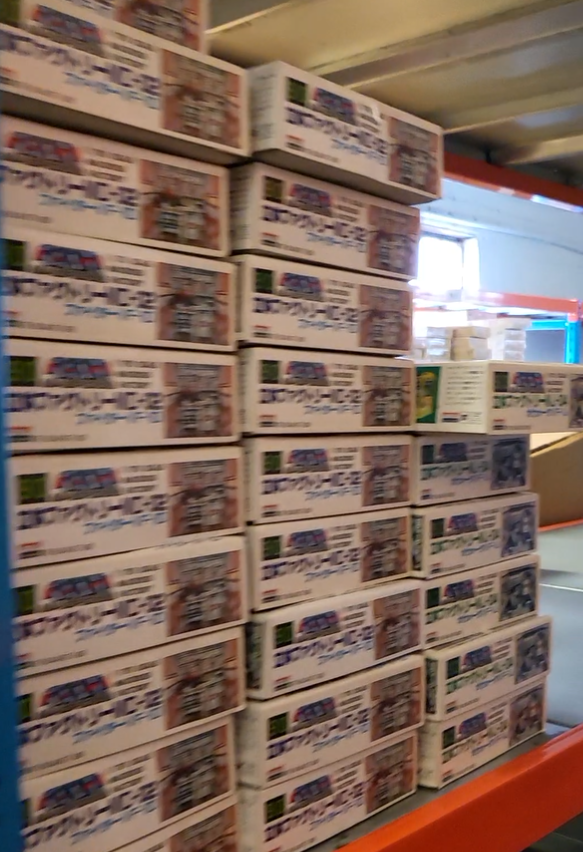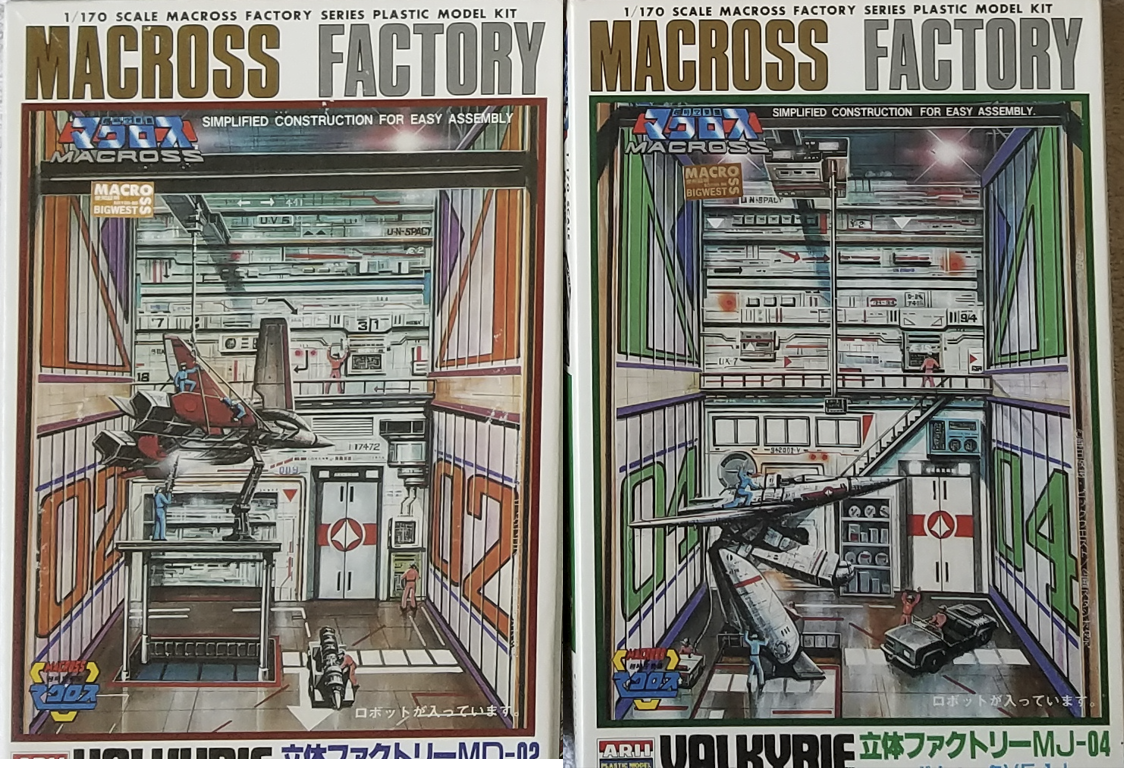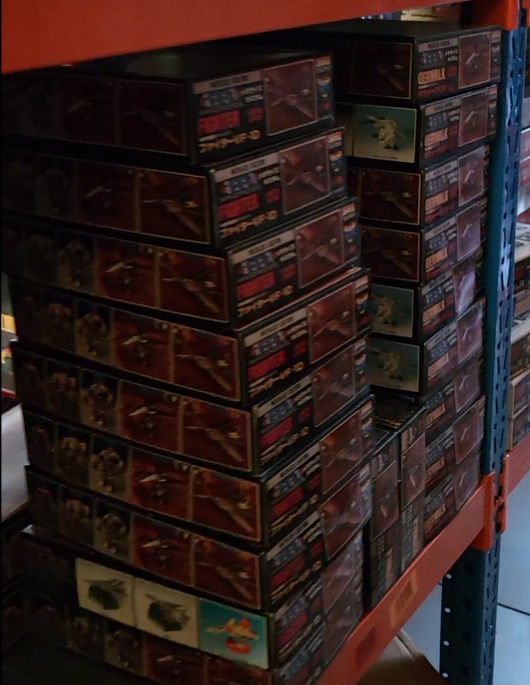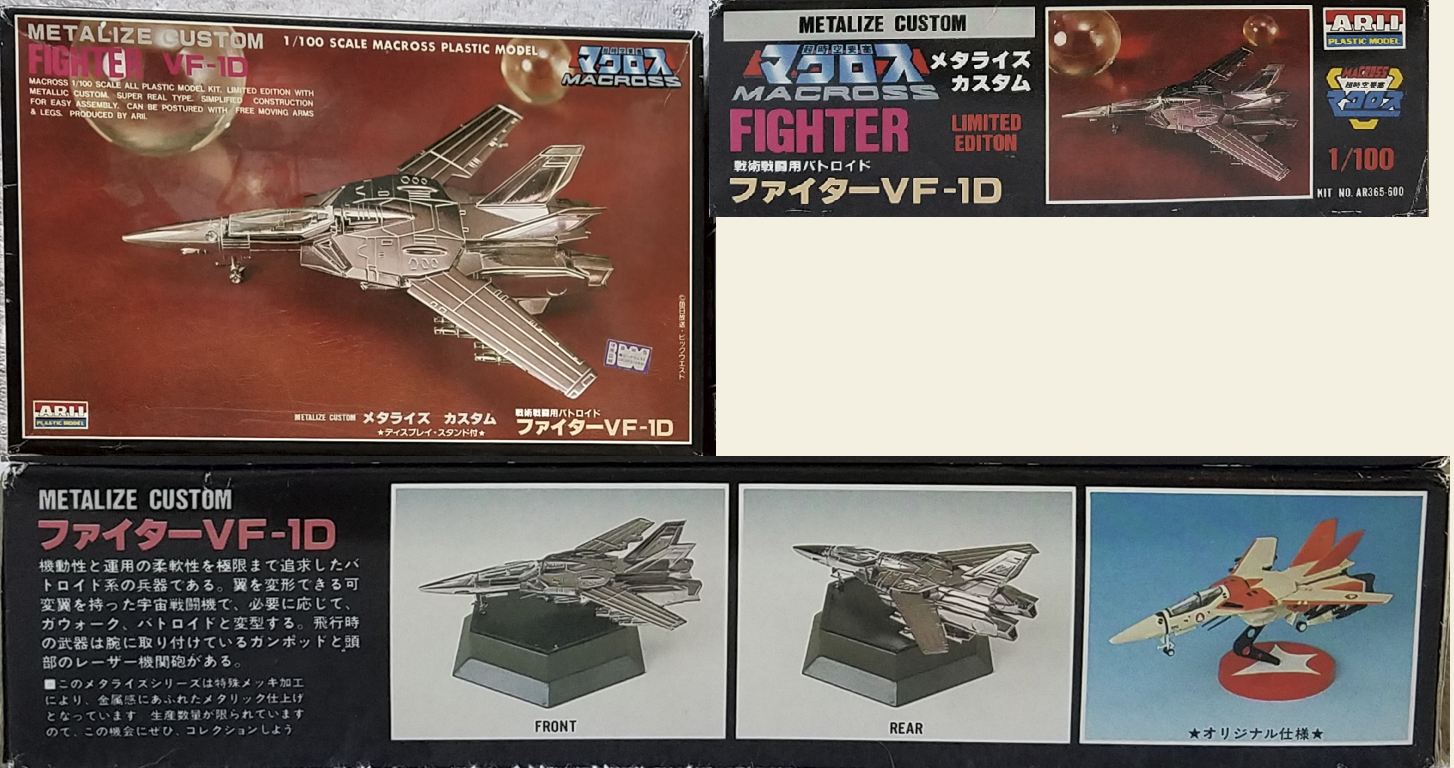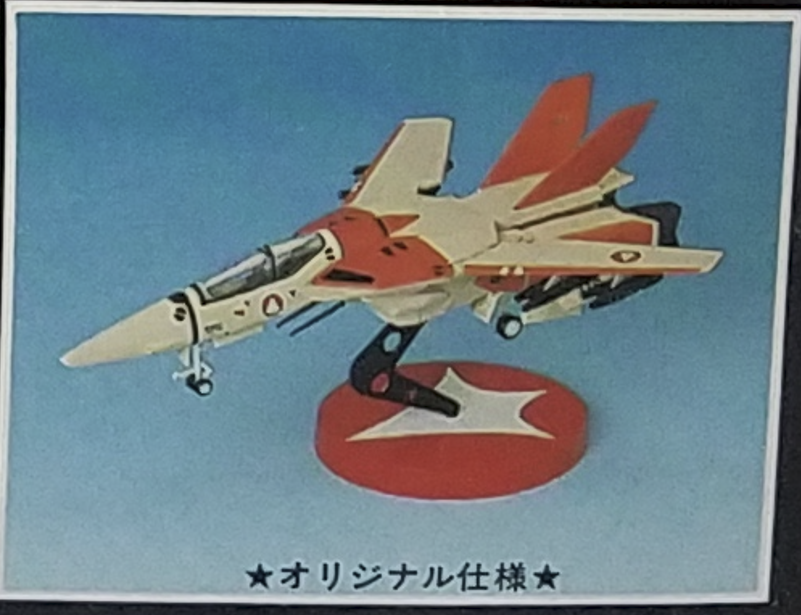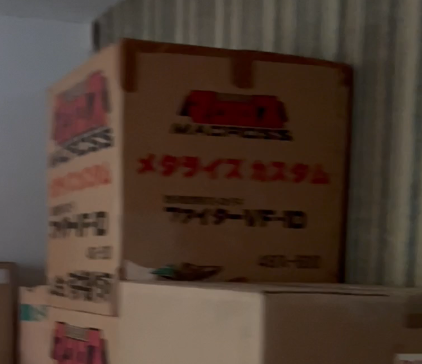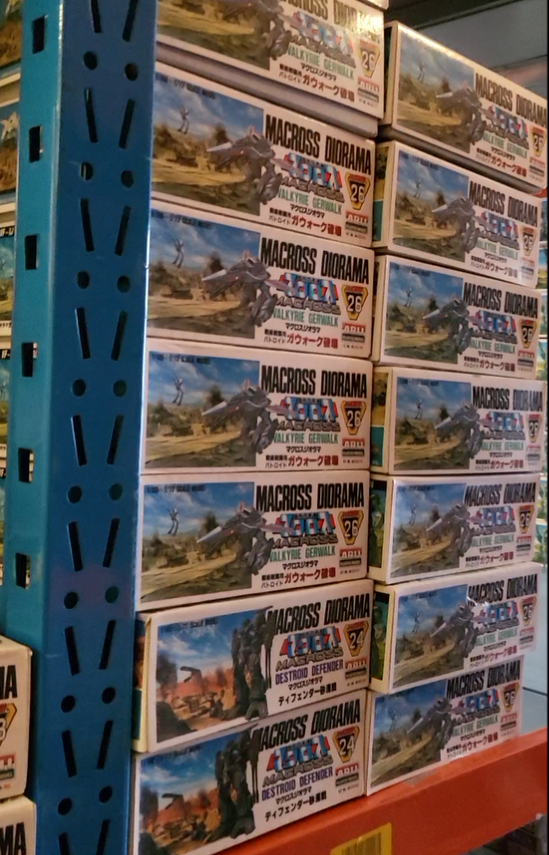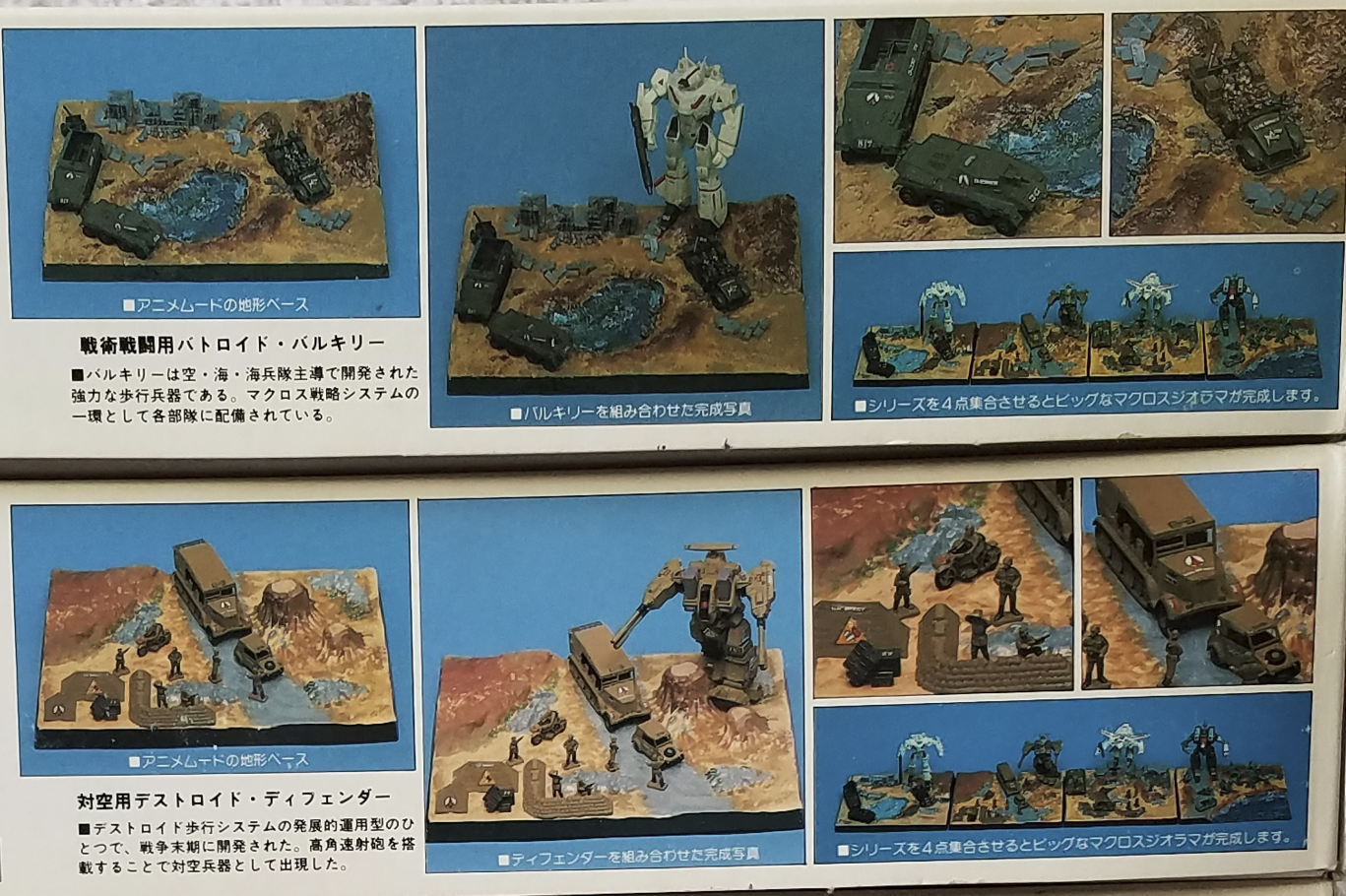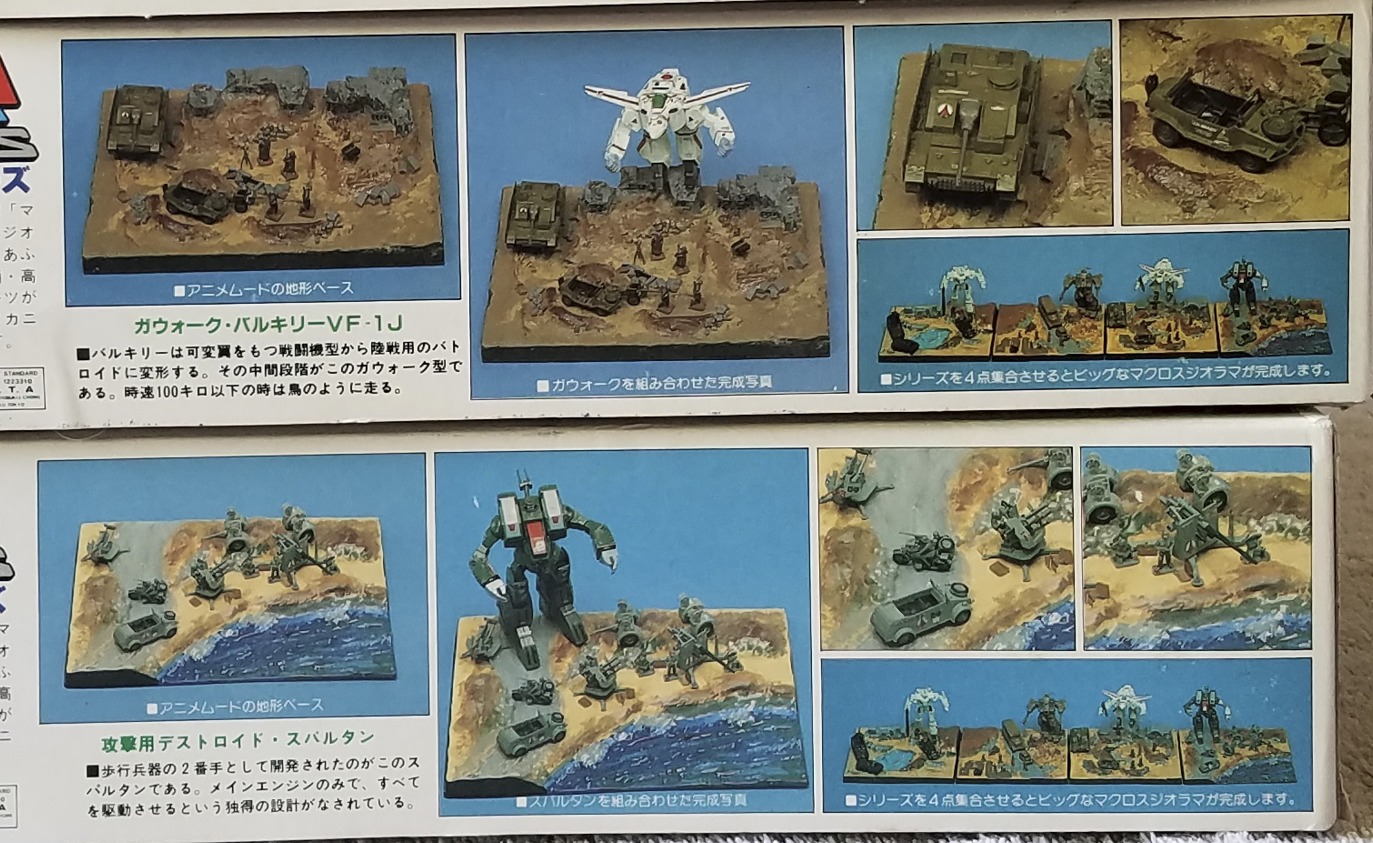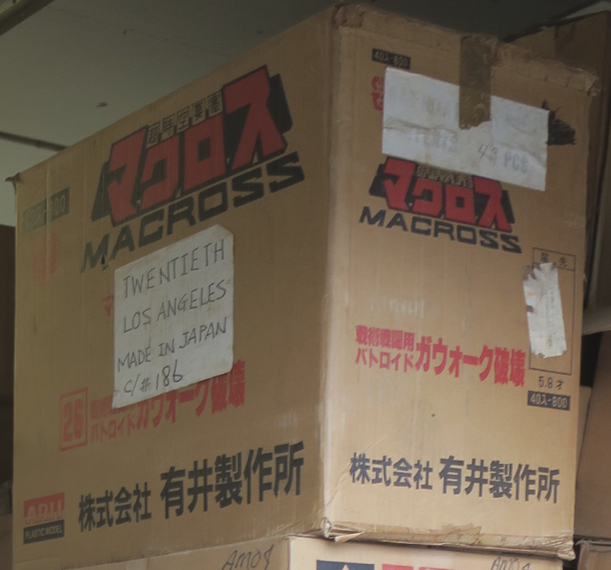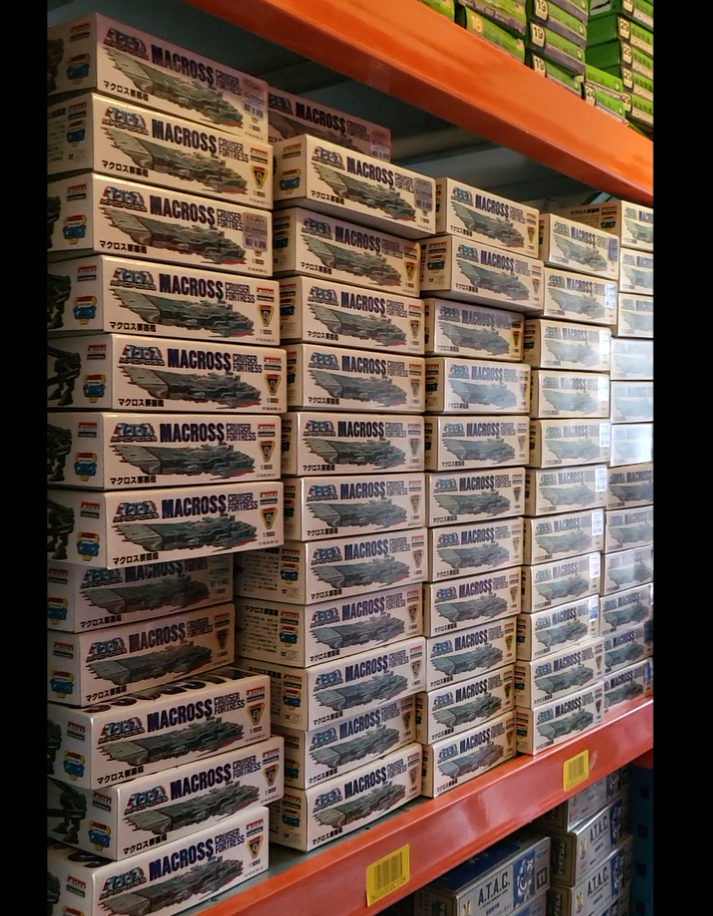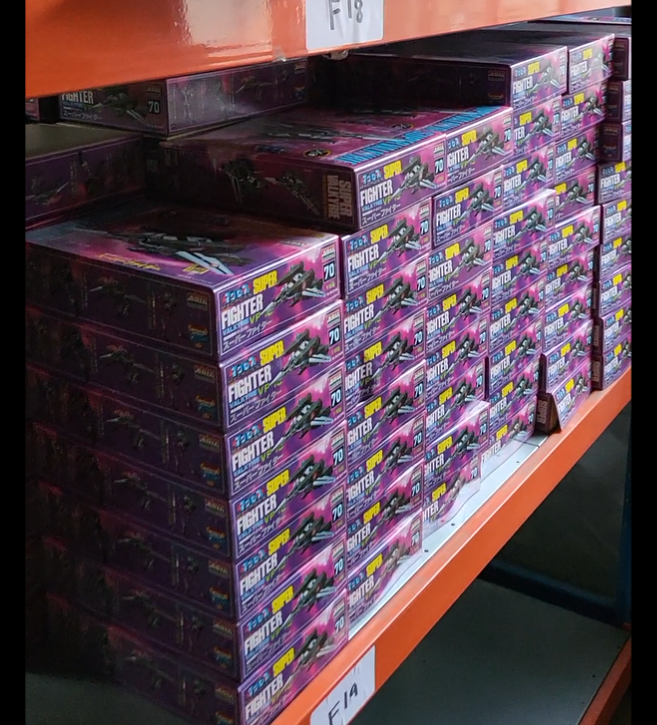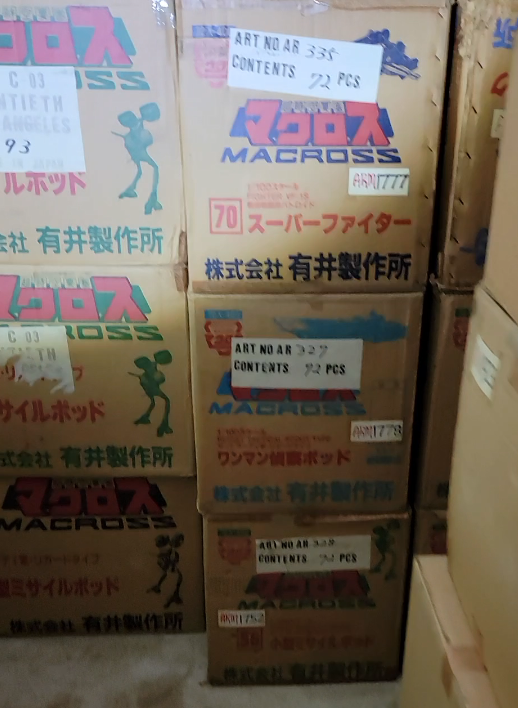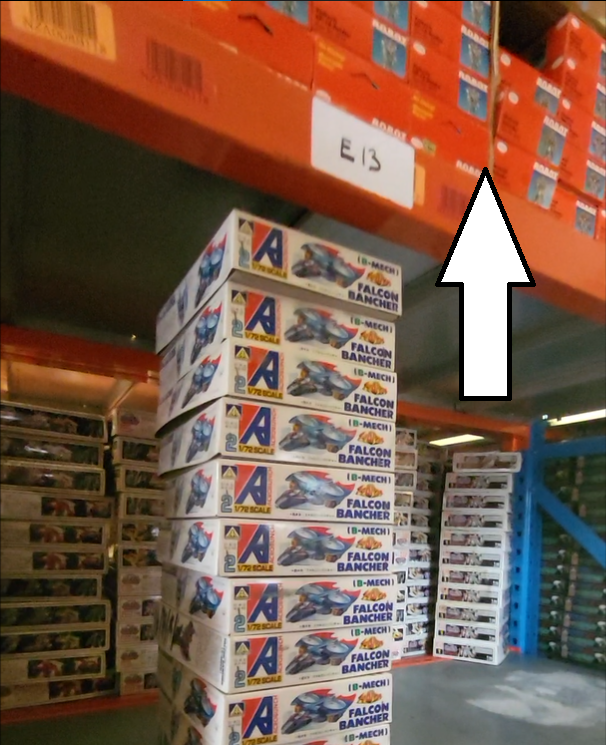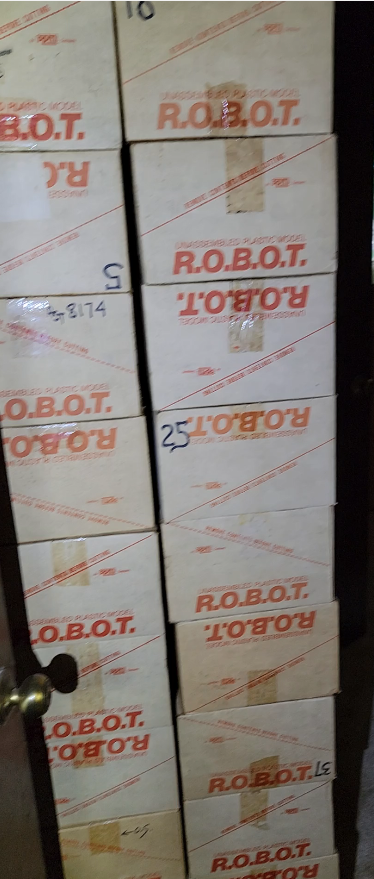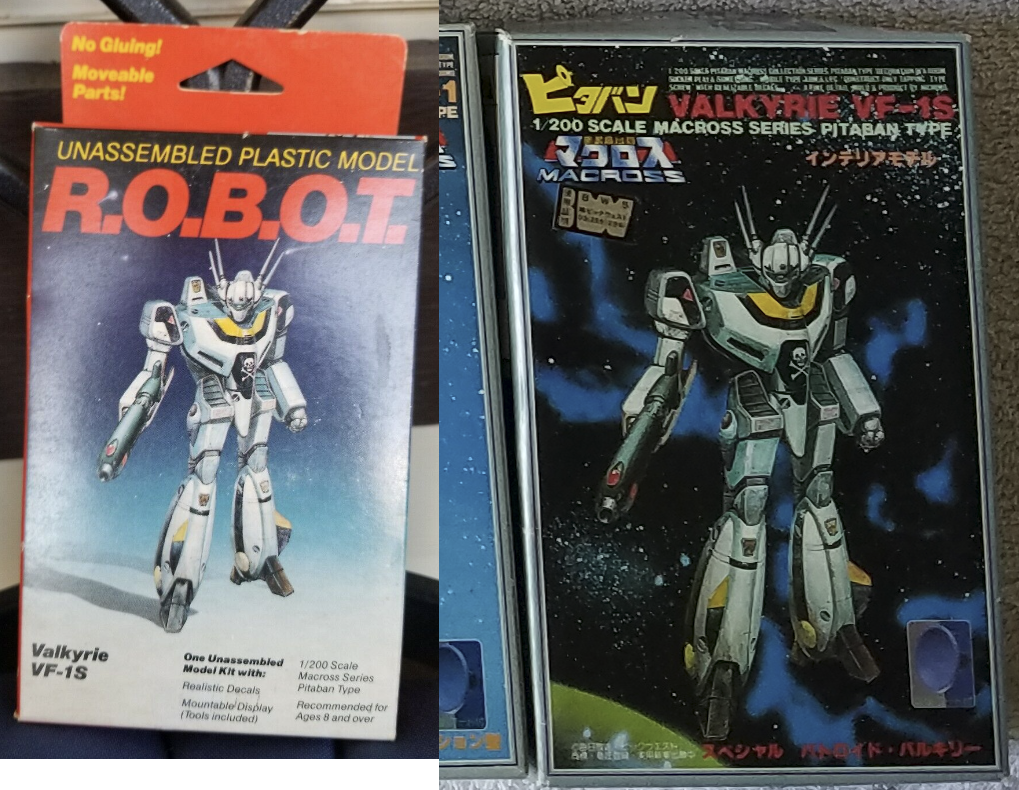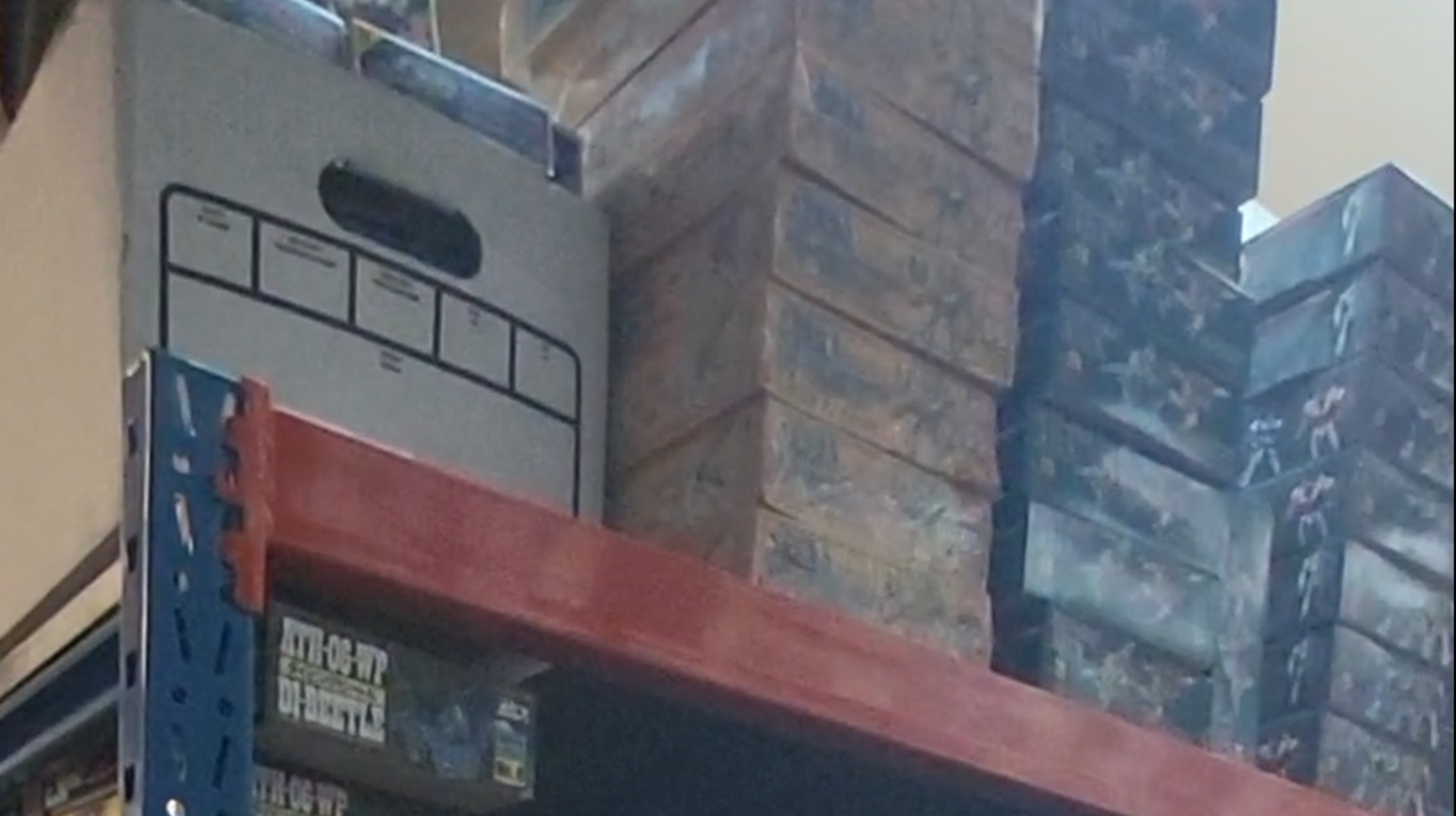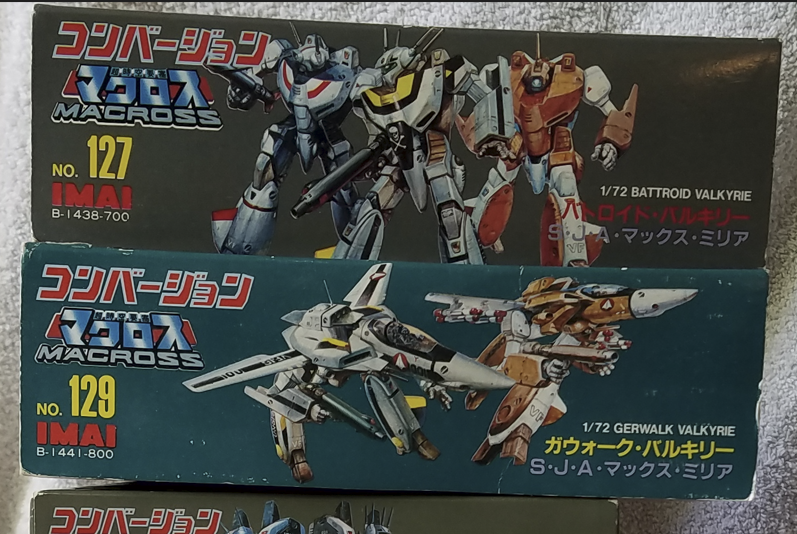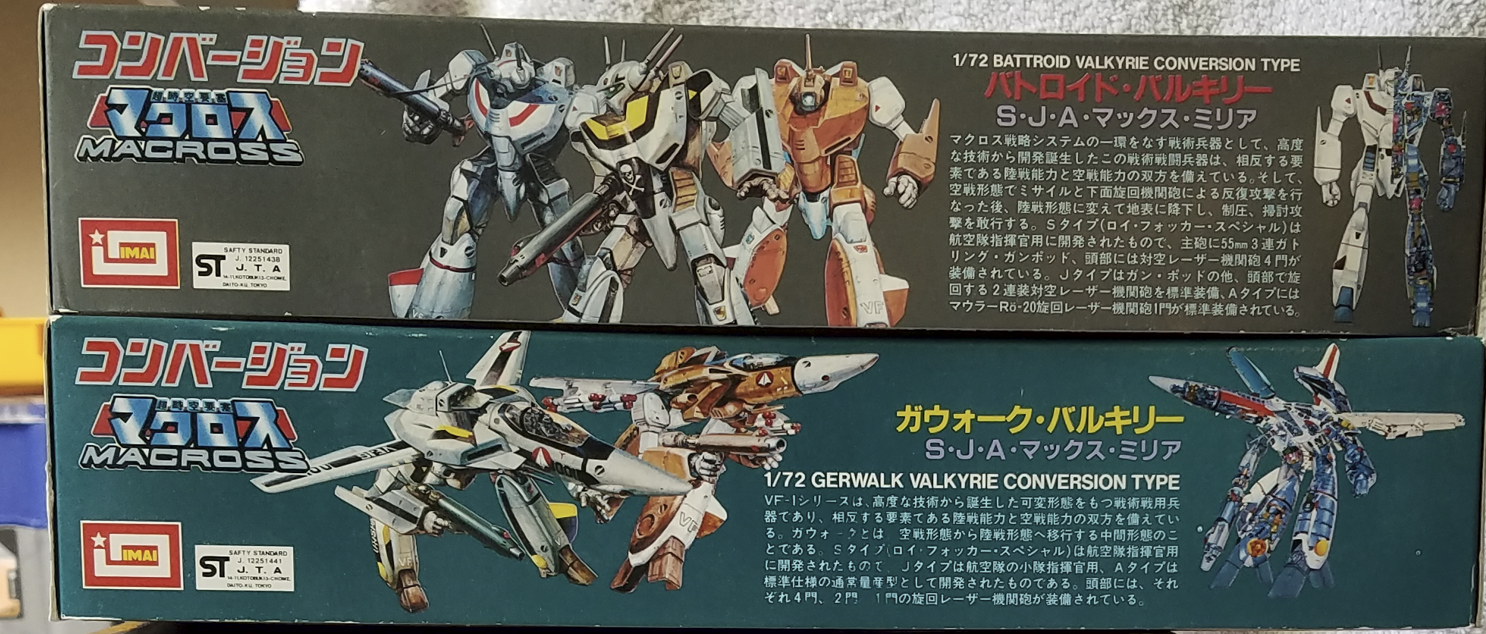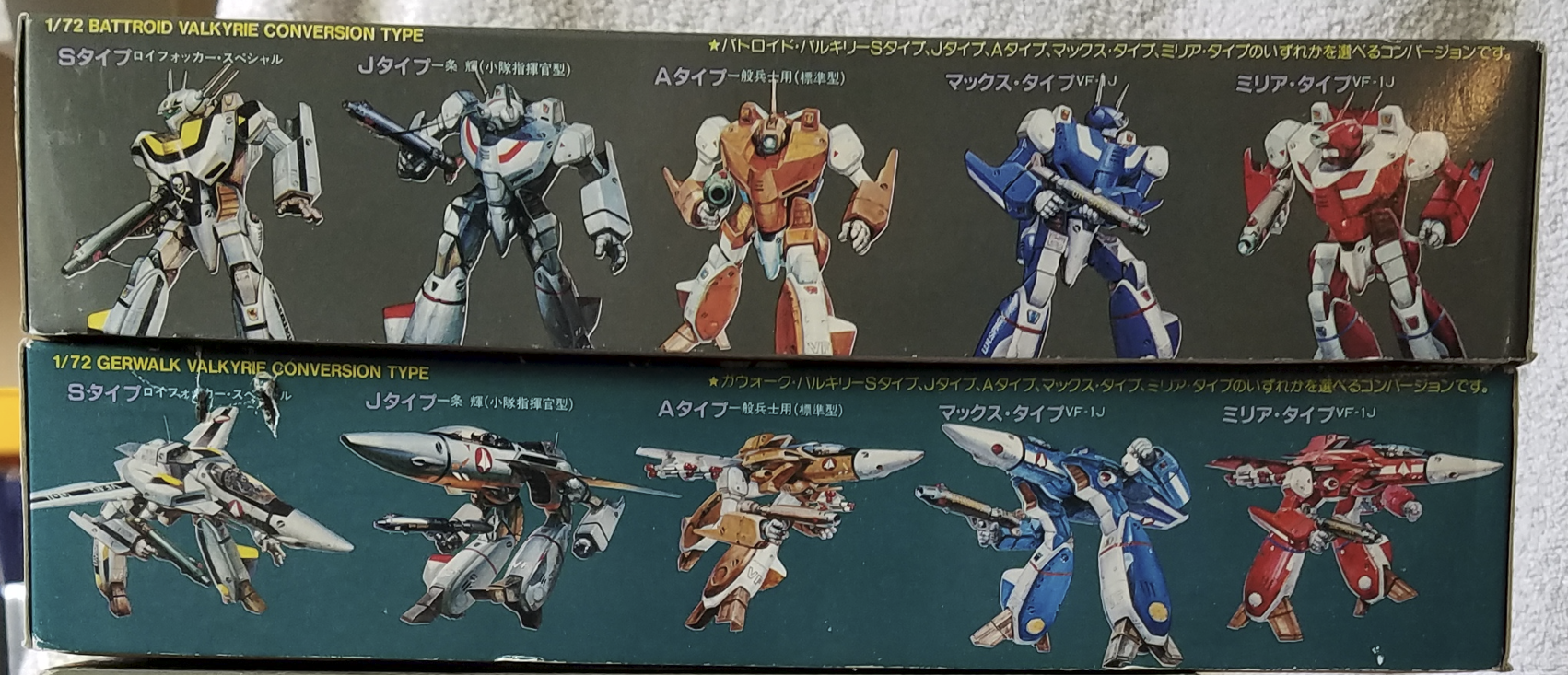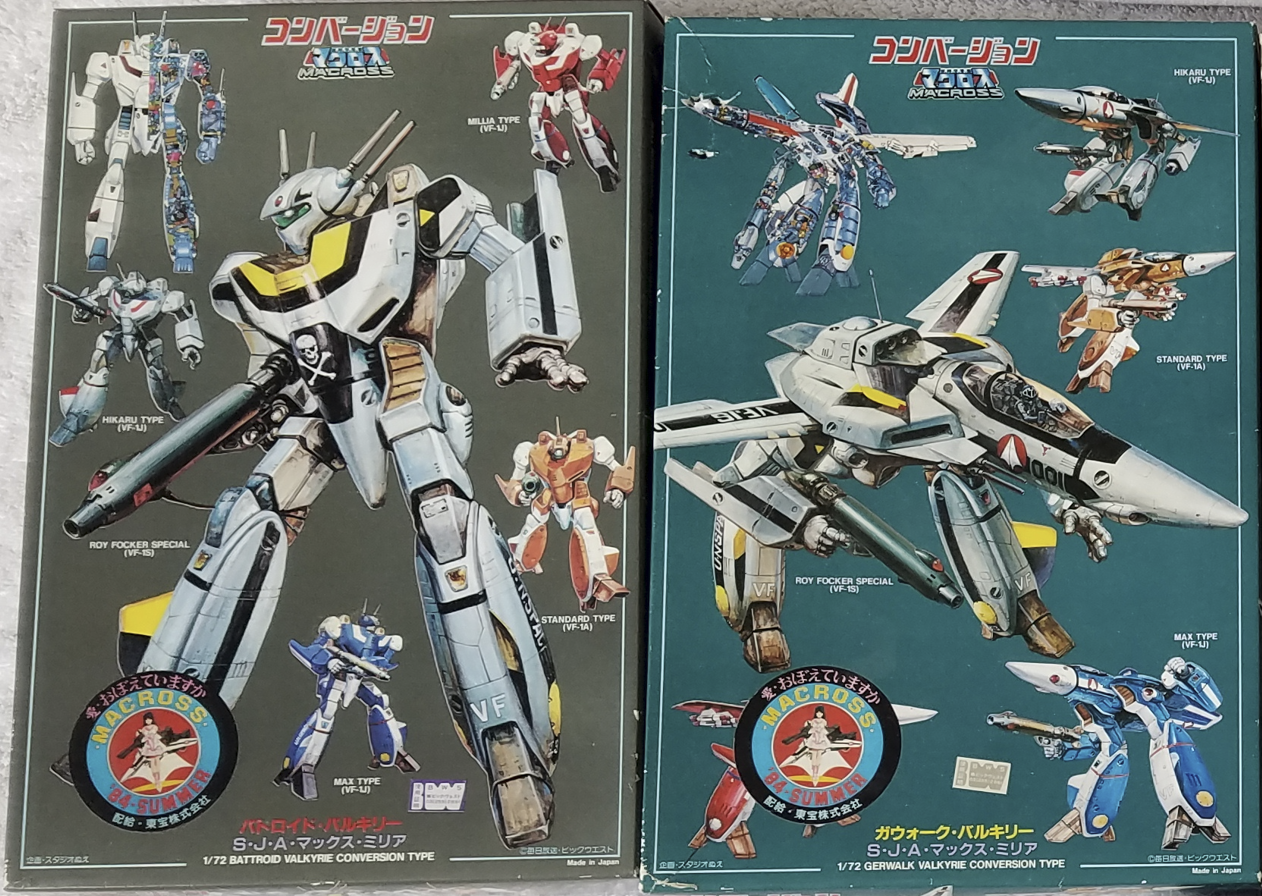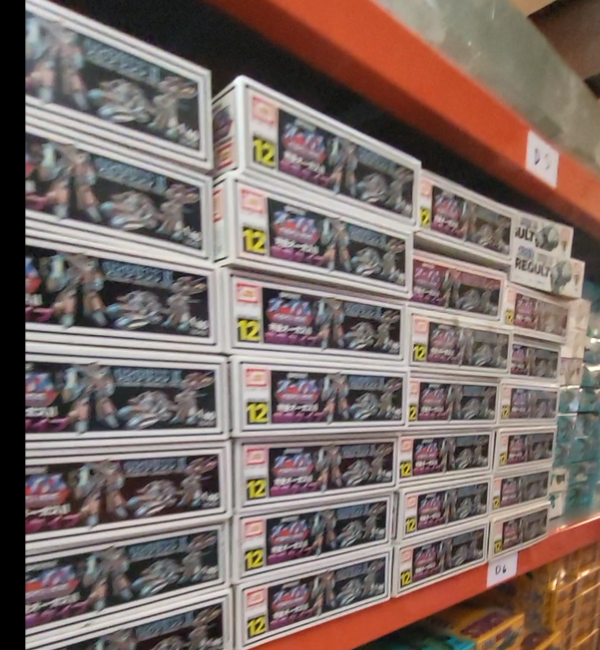 Jump to minute 13 in ths video to see an unboxing video I found
https://www.youtube.com/watch?v=CDBsXX5F1Dw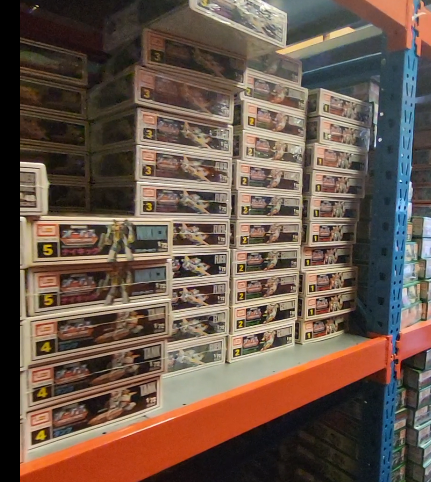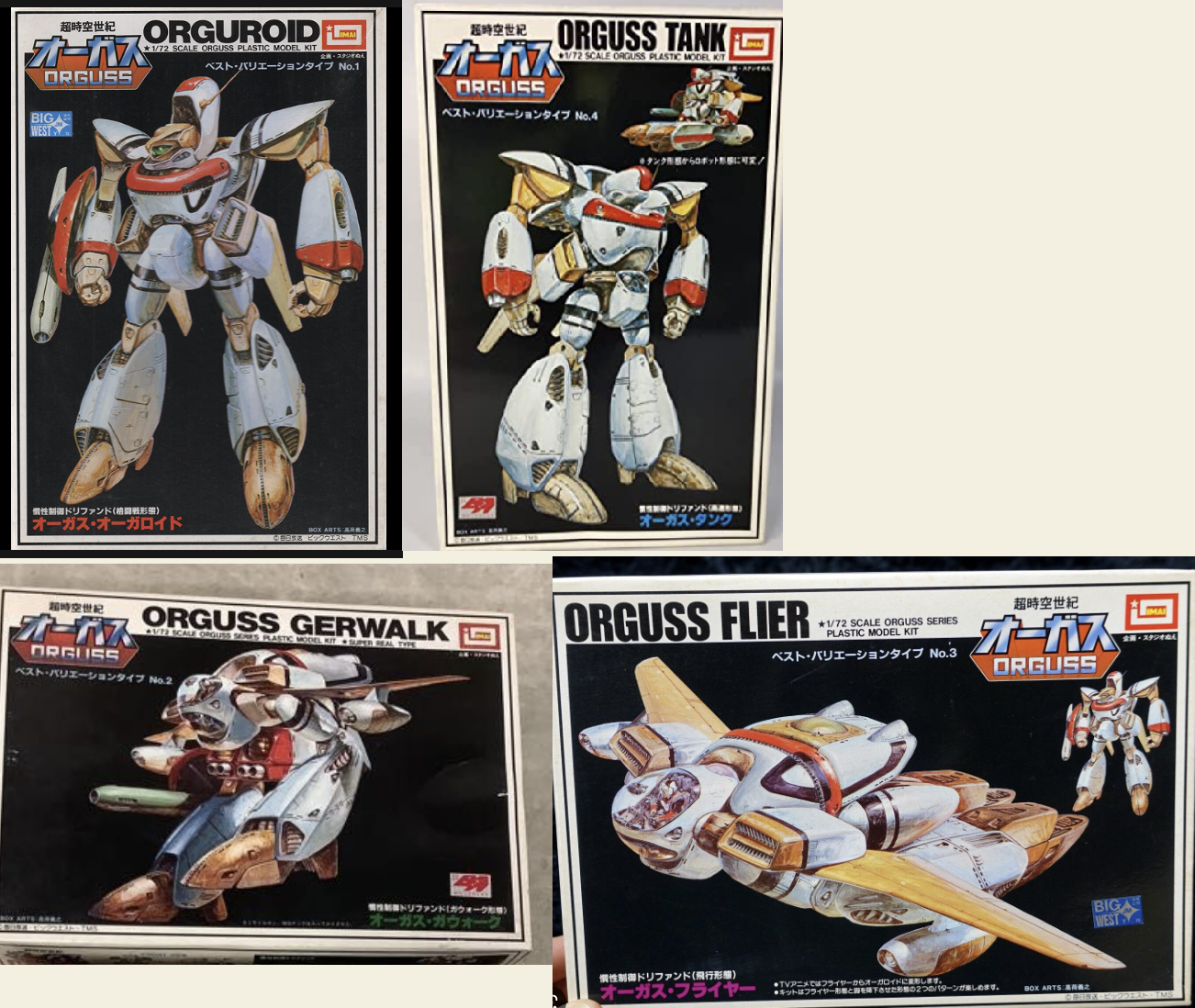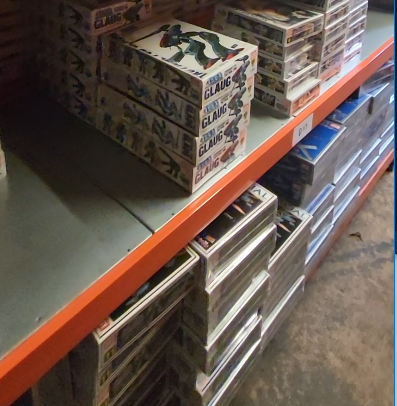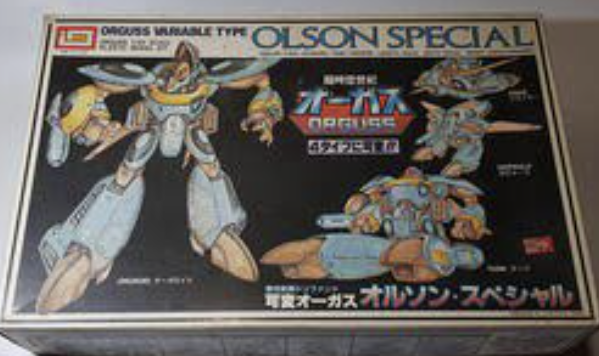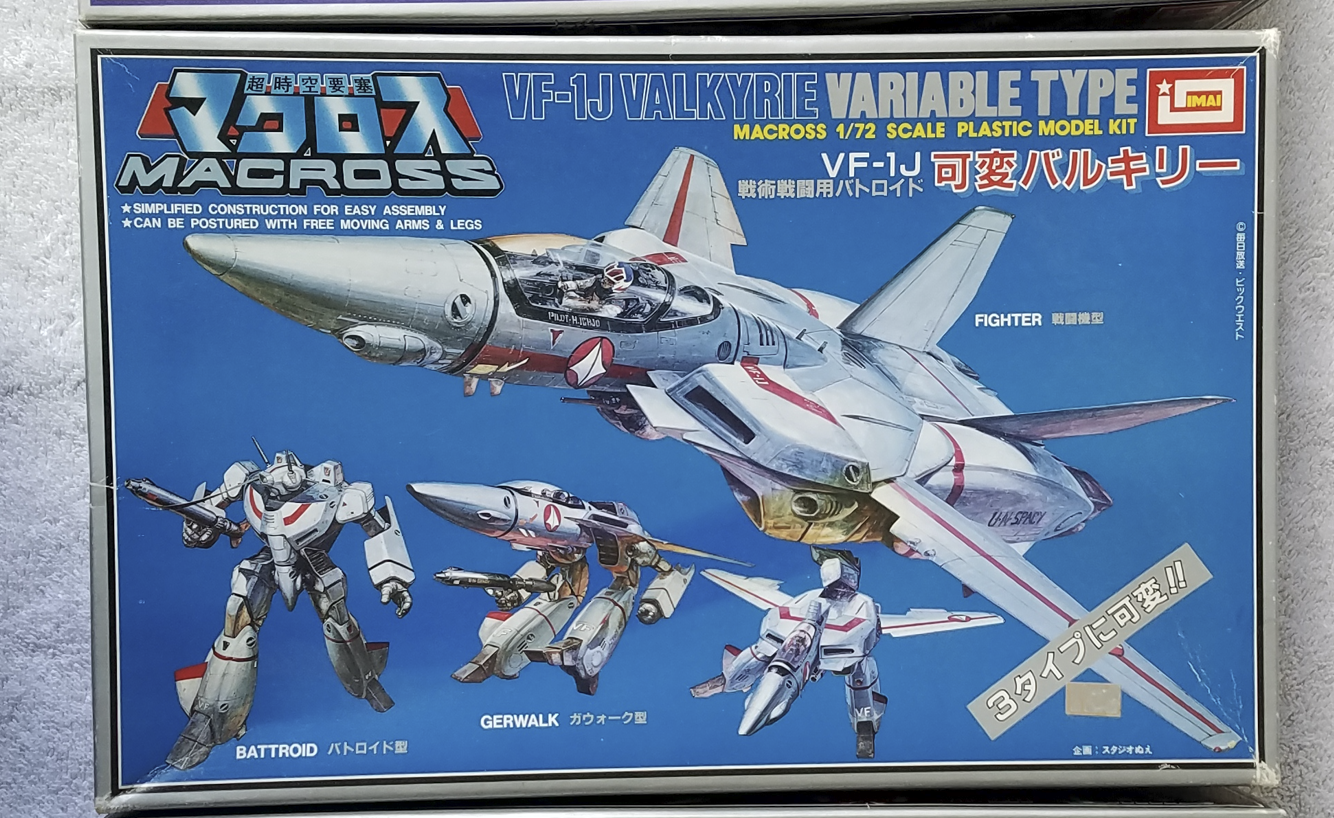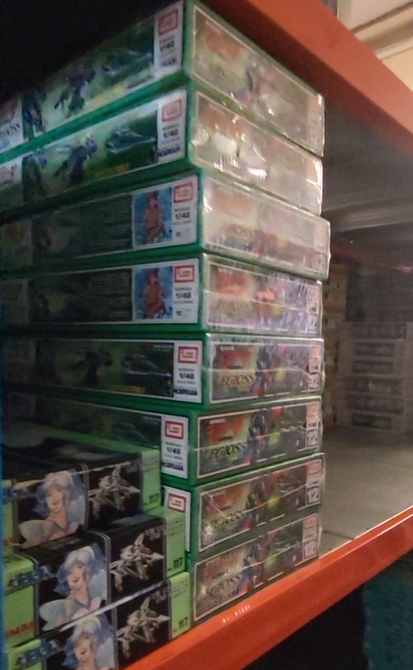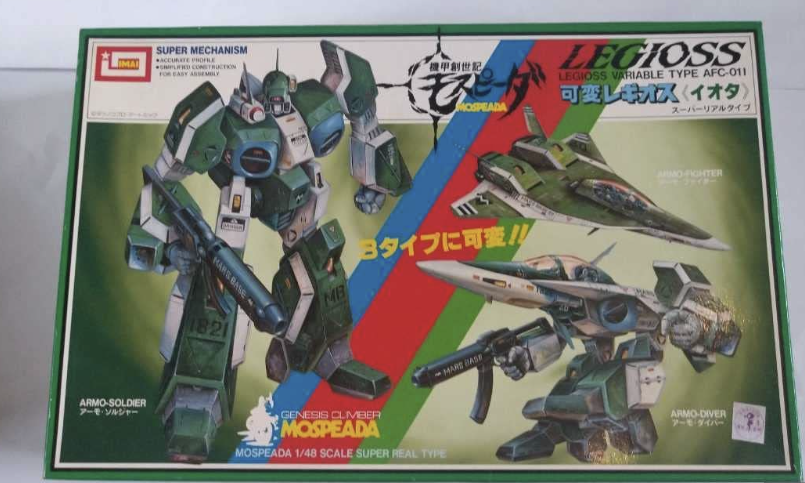 That's about all for the commentary on this round, there are still many special kits if you look closely. Remember this is just 20% of the stash, there is so much left to uncover. I'm sure we are all excited following this crazy project, and will see you on the next update! Thanks again to Anthony and team and Wise Guys Hobbies!
Join the chat in the MacrossWorld Forums!
Shawn
Macrossworld.com