Courtesy of Wise Guys Hobbies, LLC
July 14th 2023
Part 1 – The GTC Legacy Project
Part 2 – Warehouse Introduction
Part 3 – The Holiday Special
Part 4 – Warehouse Update
Part 5 – 30% Unboxed
Part 6 – MW Visits Wise Guys Part 1
Part 6 – MW Visits Wise Guys Part 2
Part 6 – MW Visits Wise Guys Part 3
Part 6 – MW Visits Wise Guys Part 4
Part Tres in our "3 Aisles tour!" (get it?…yeah that was bad)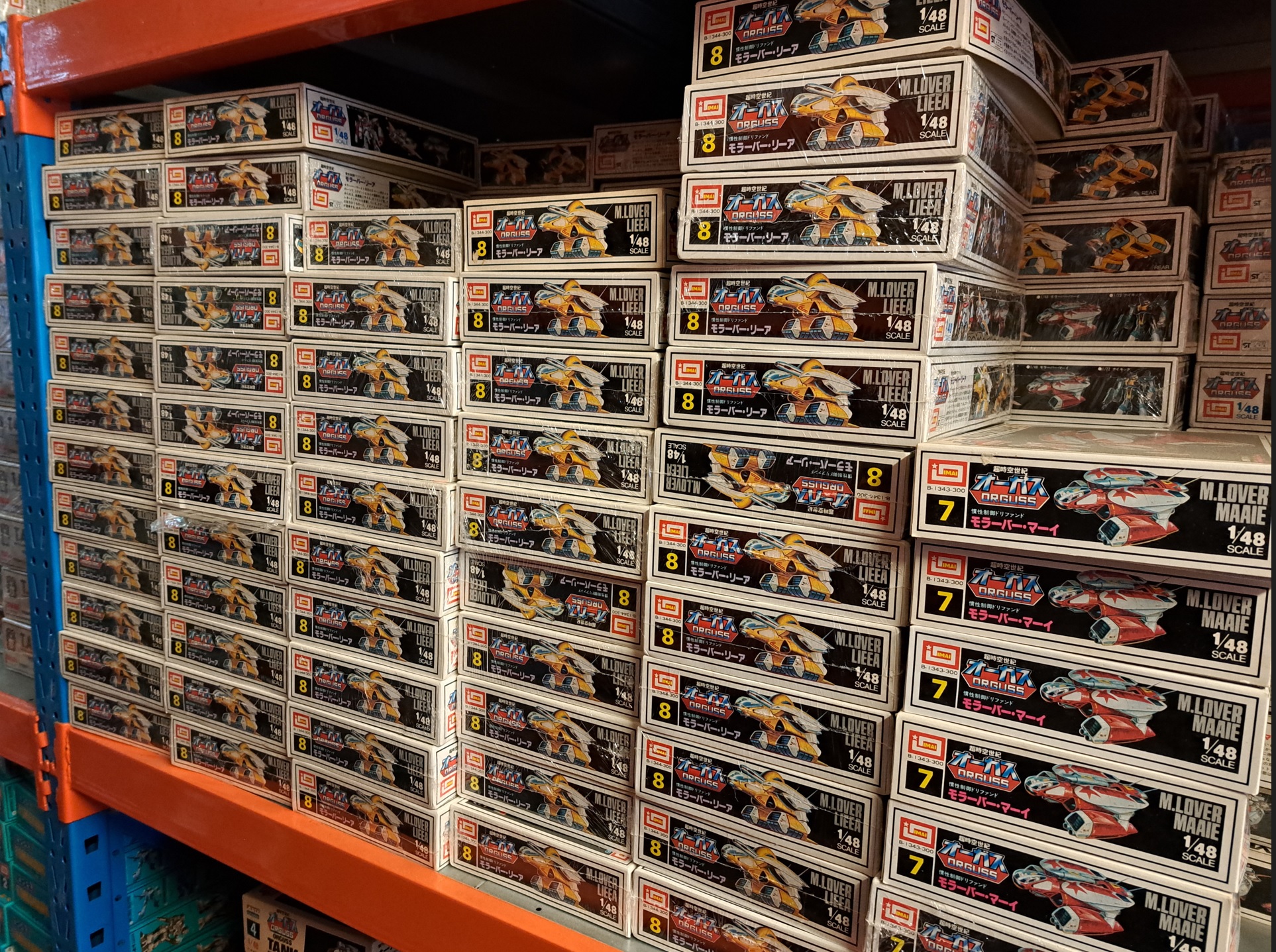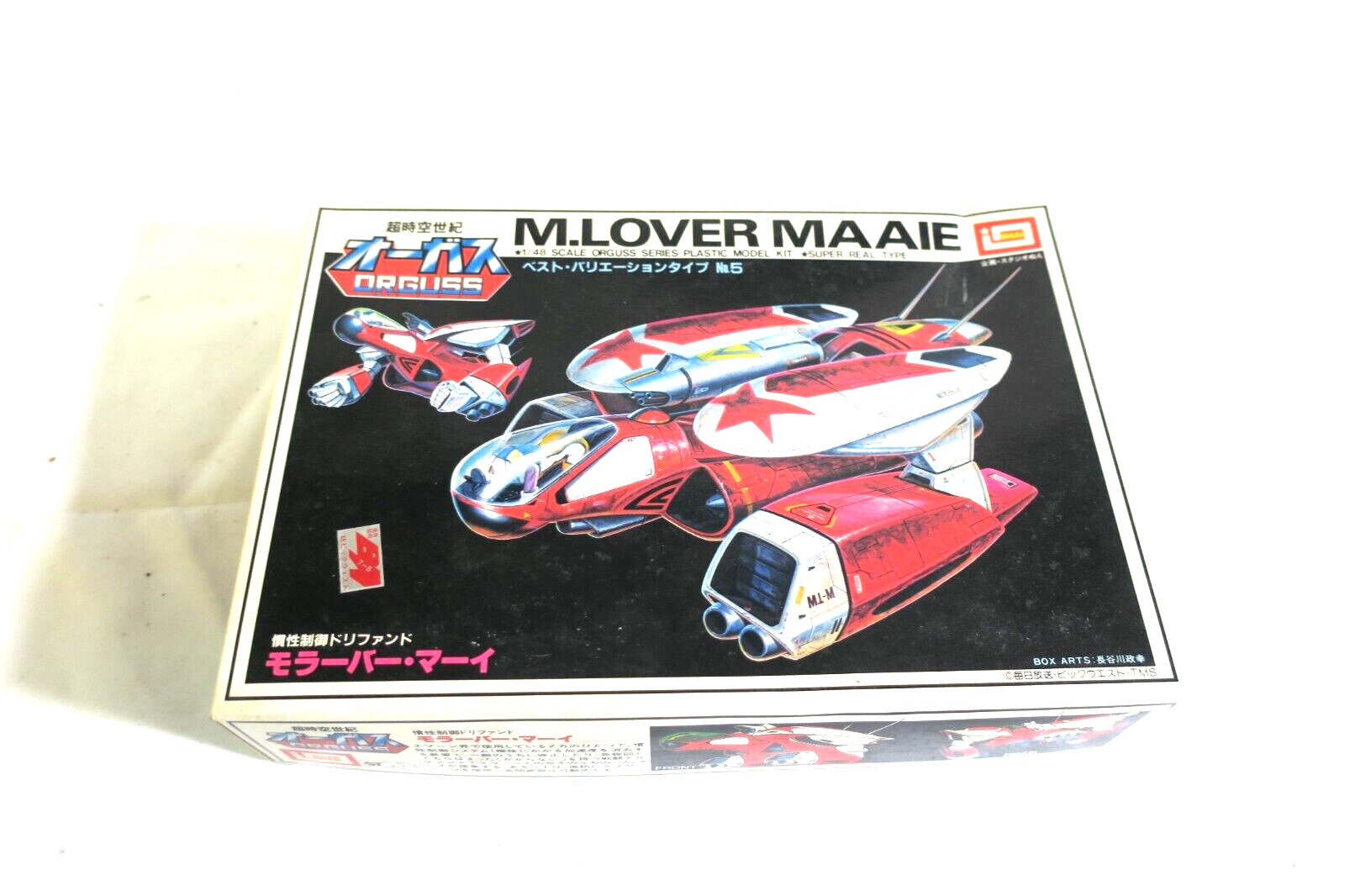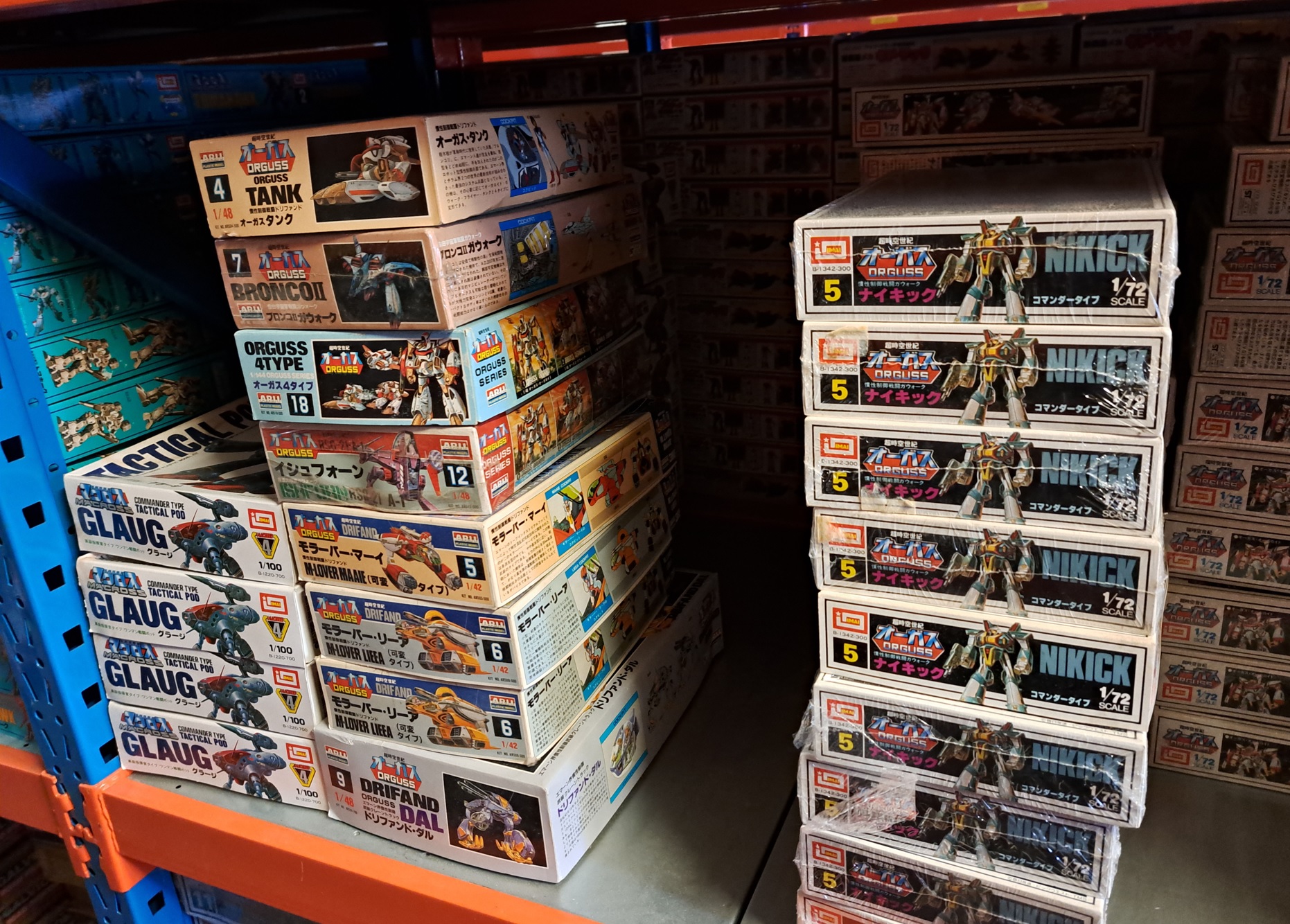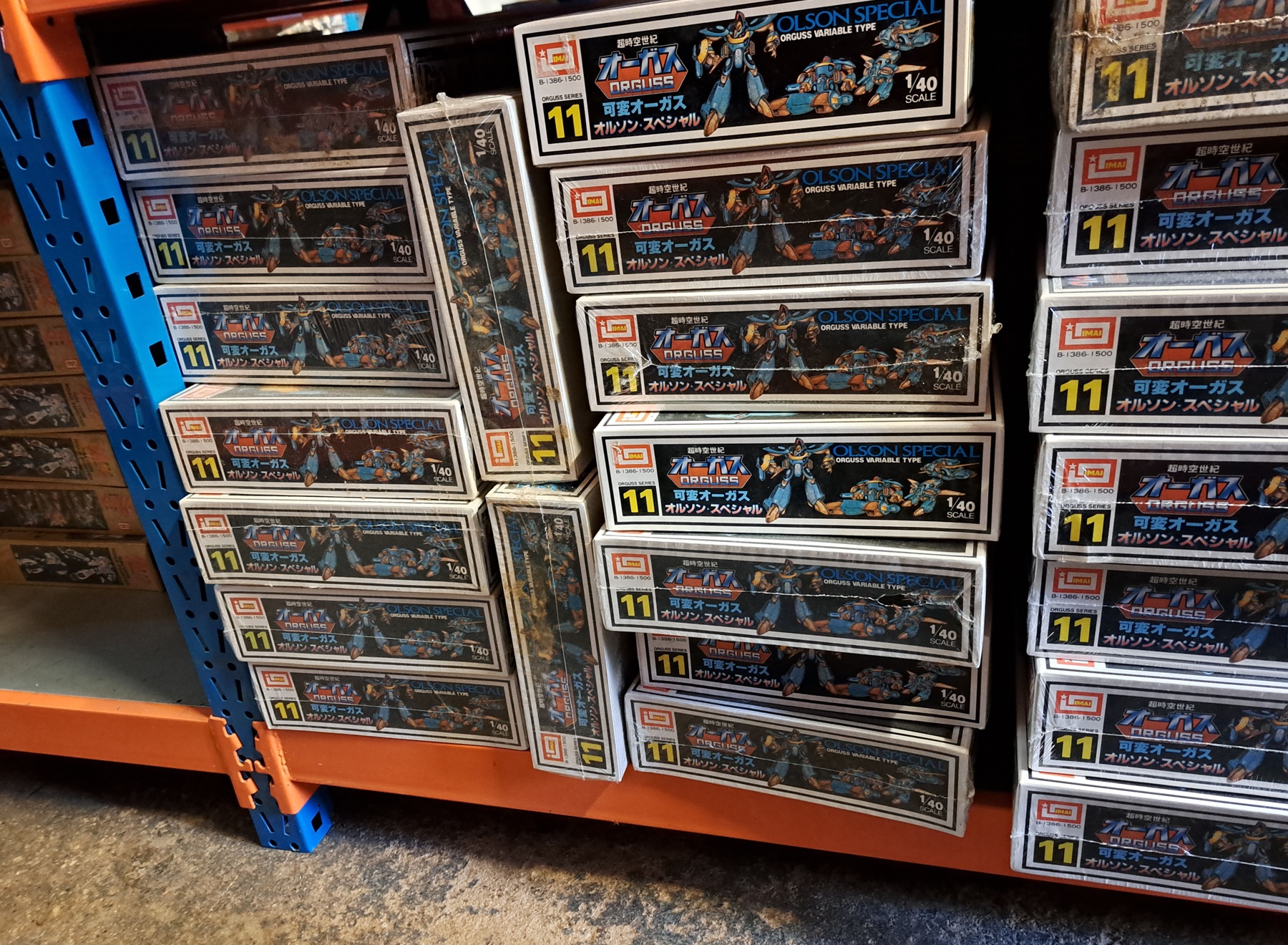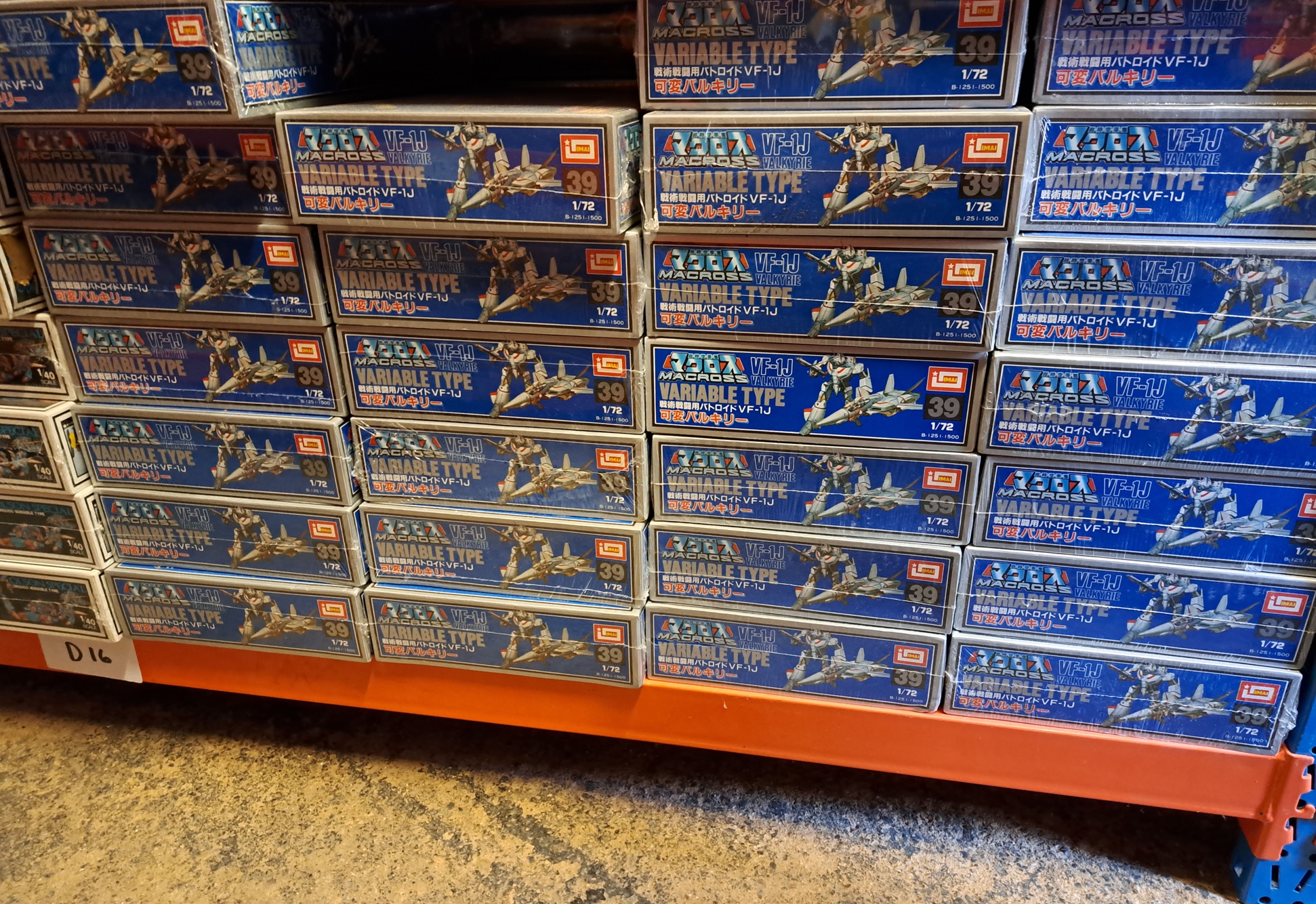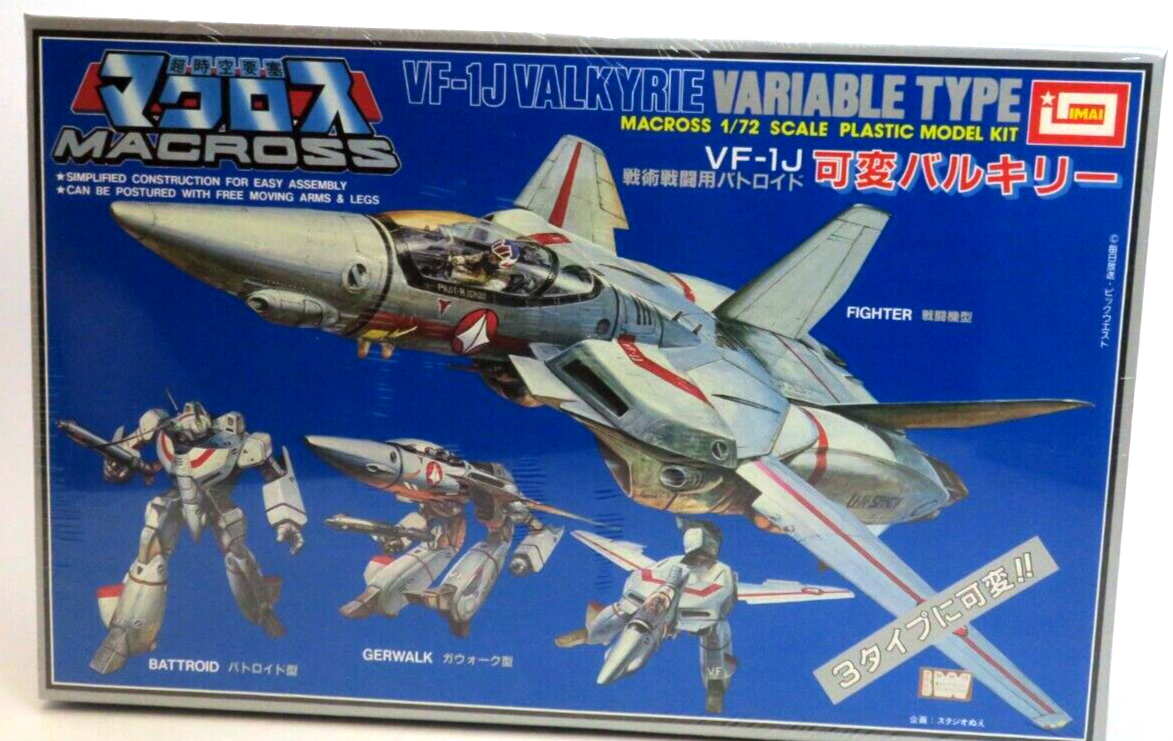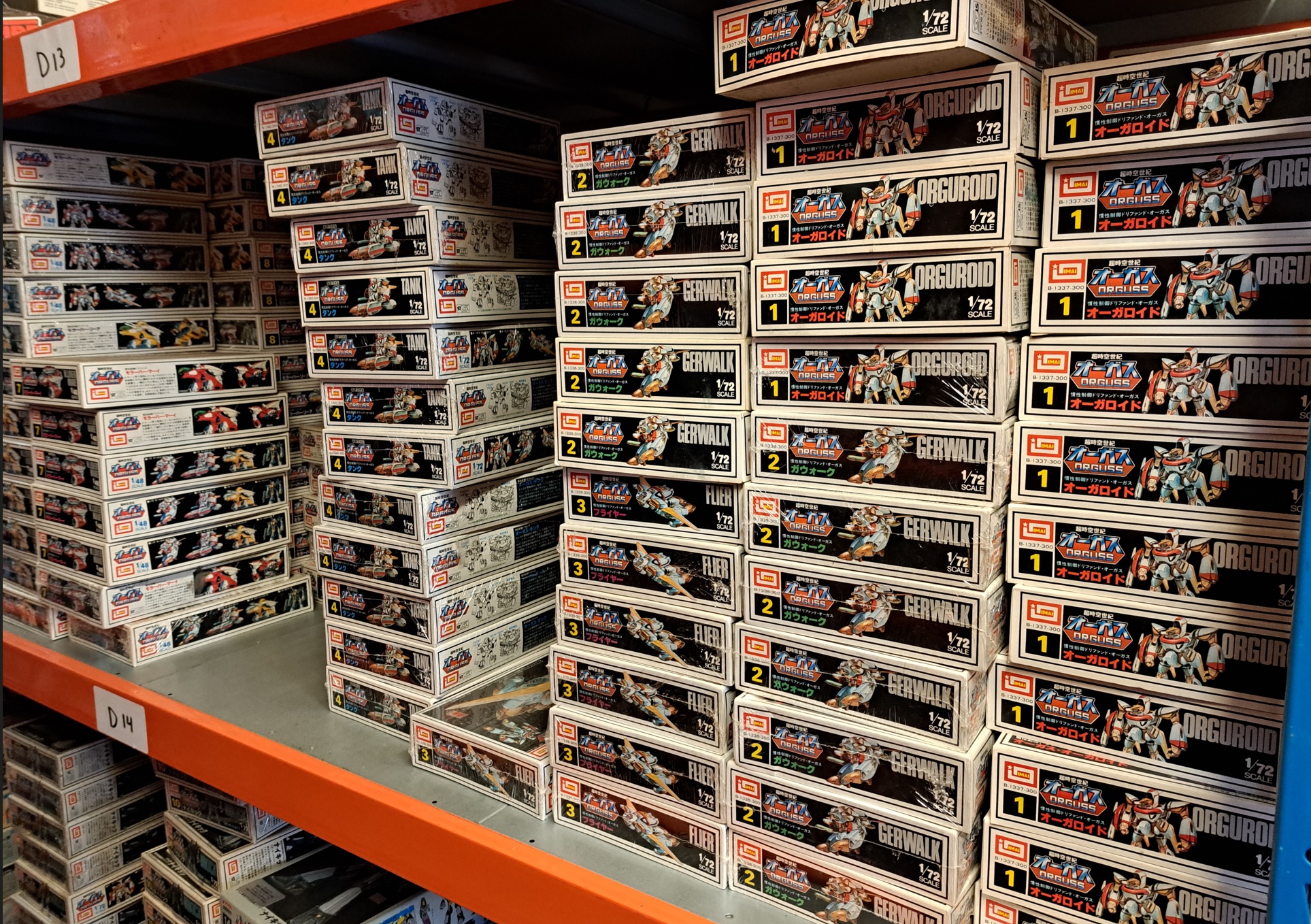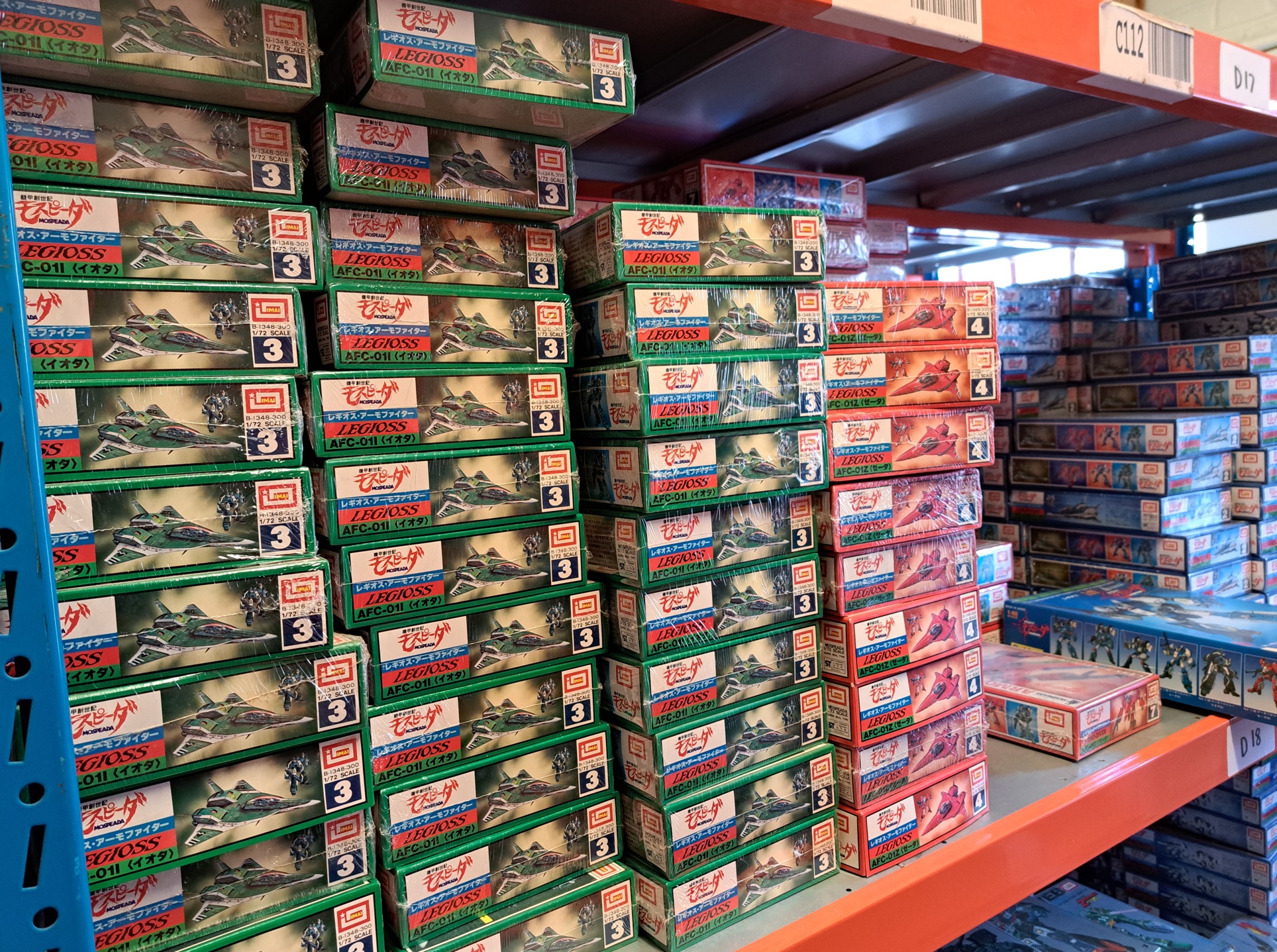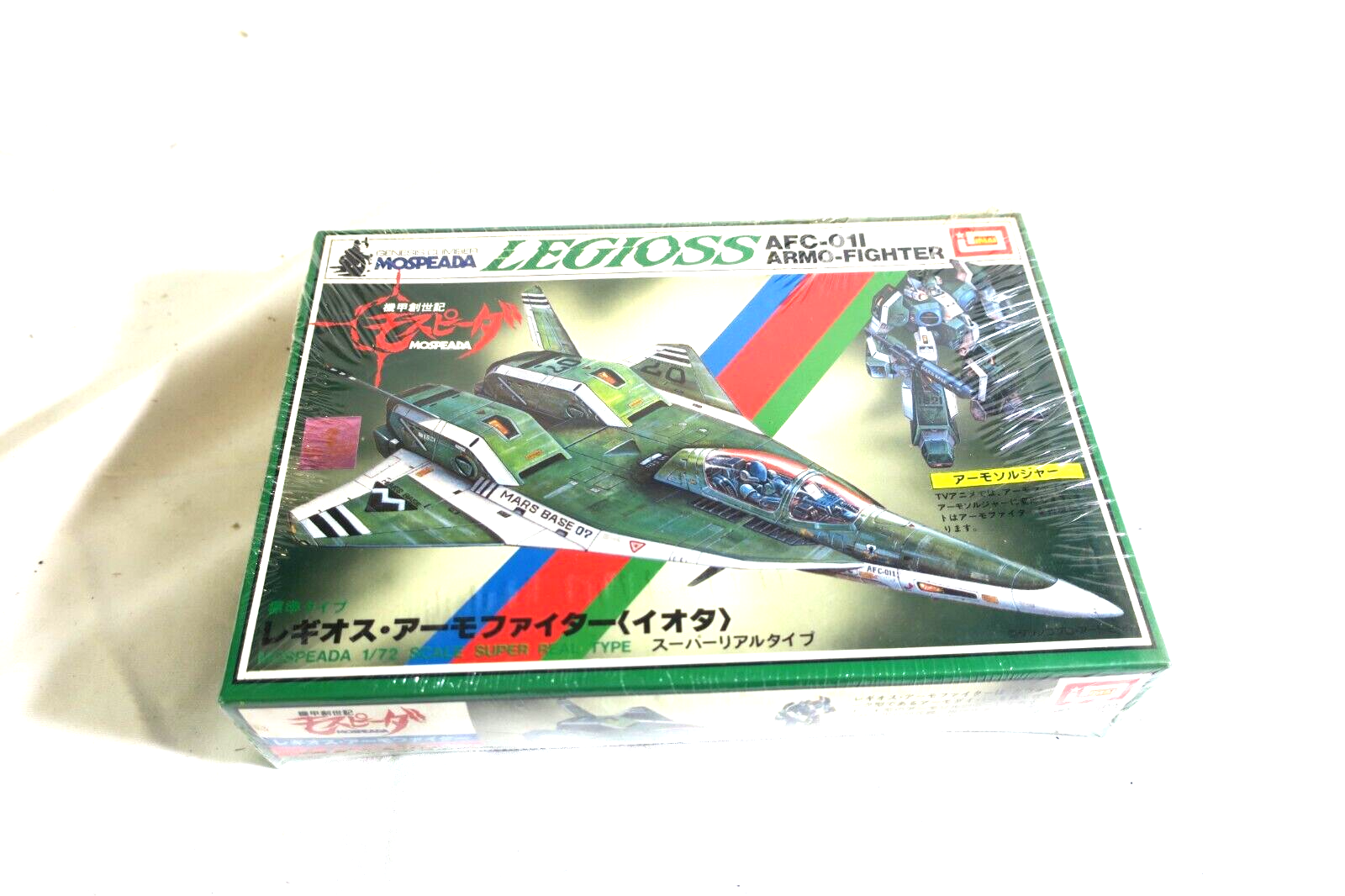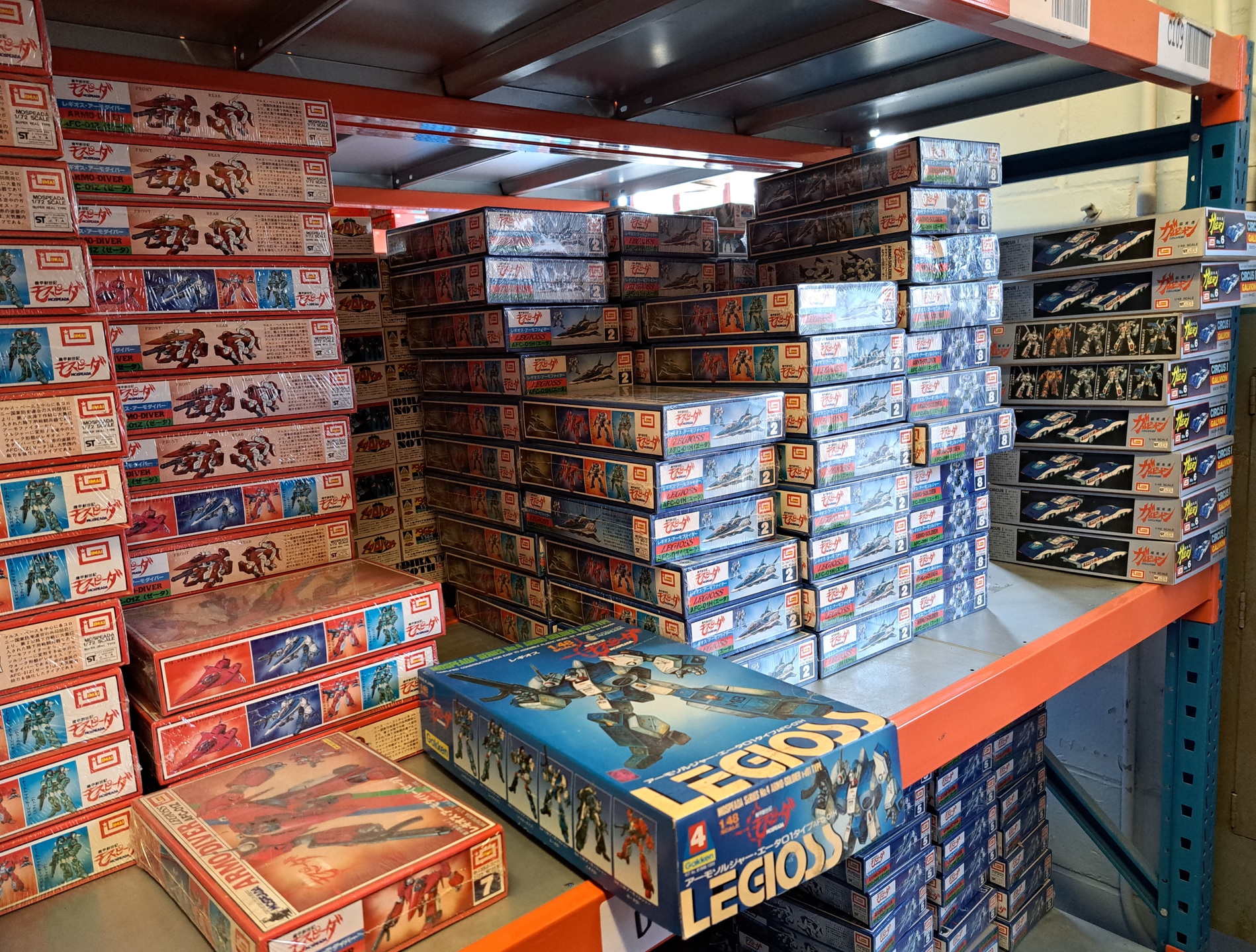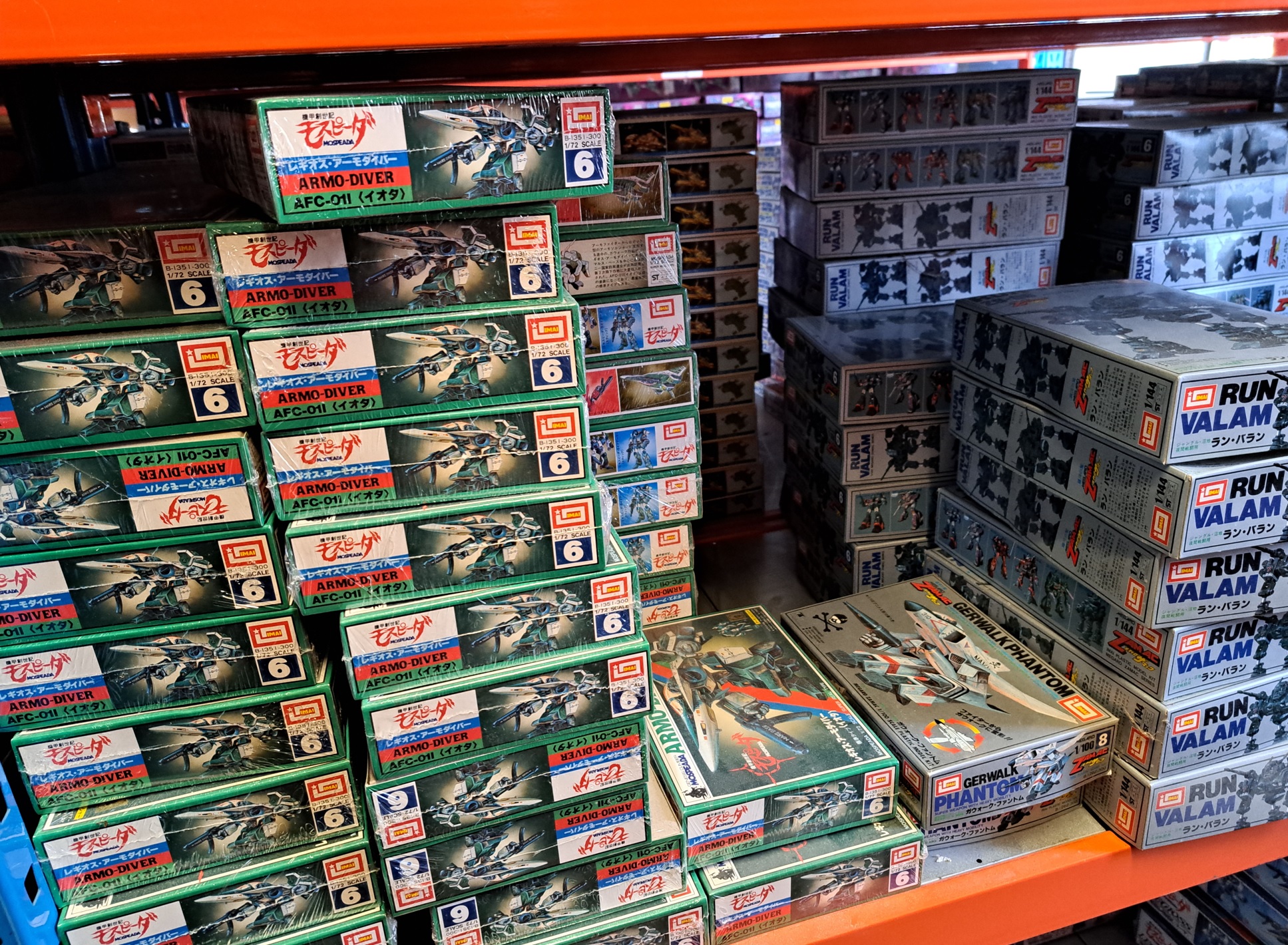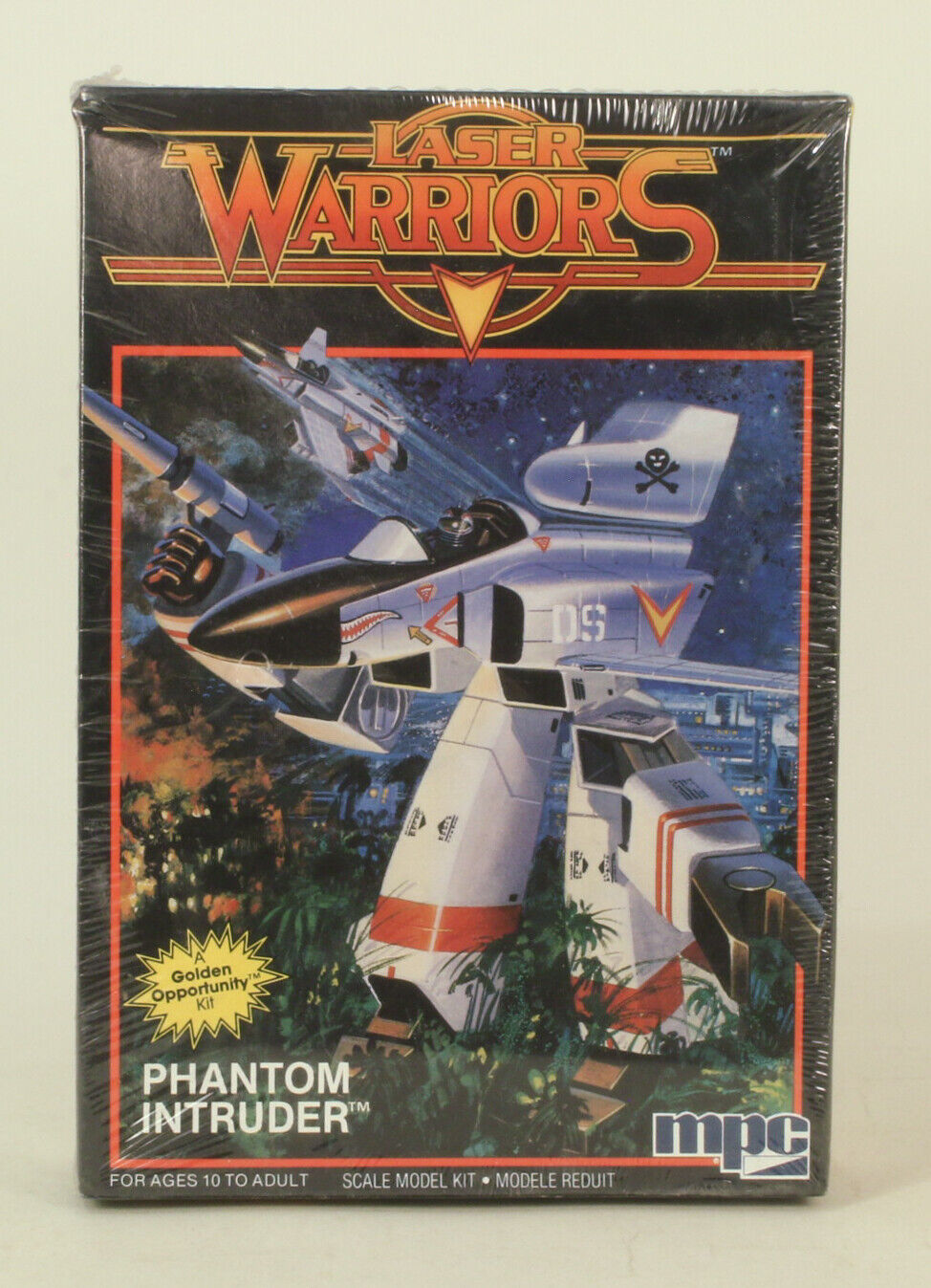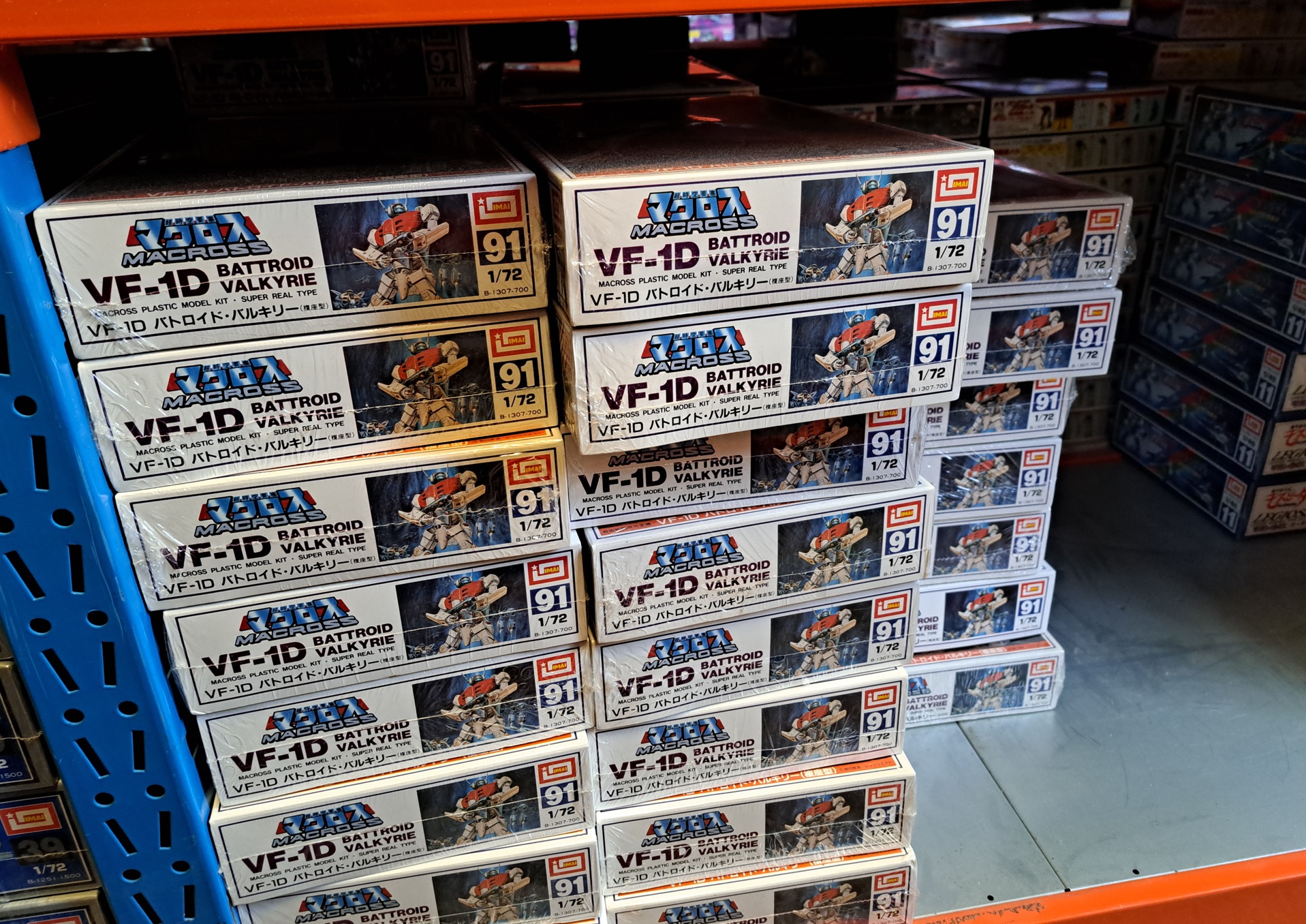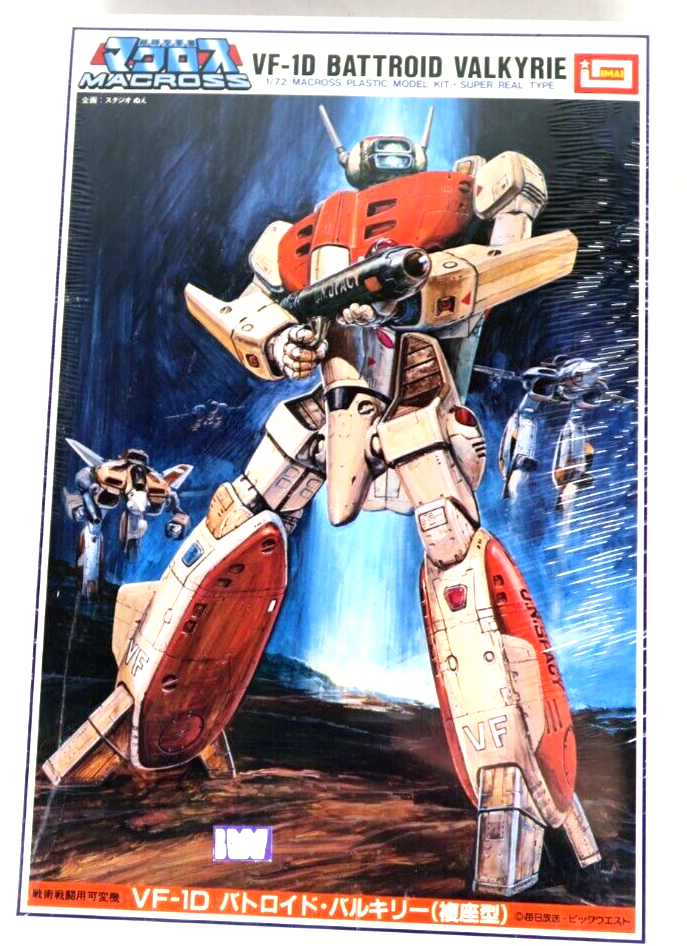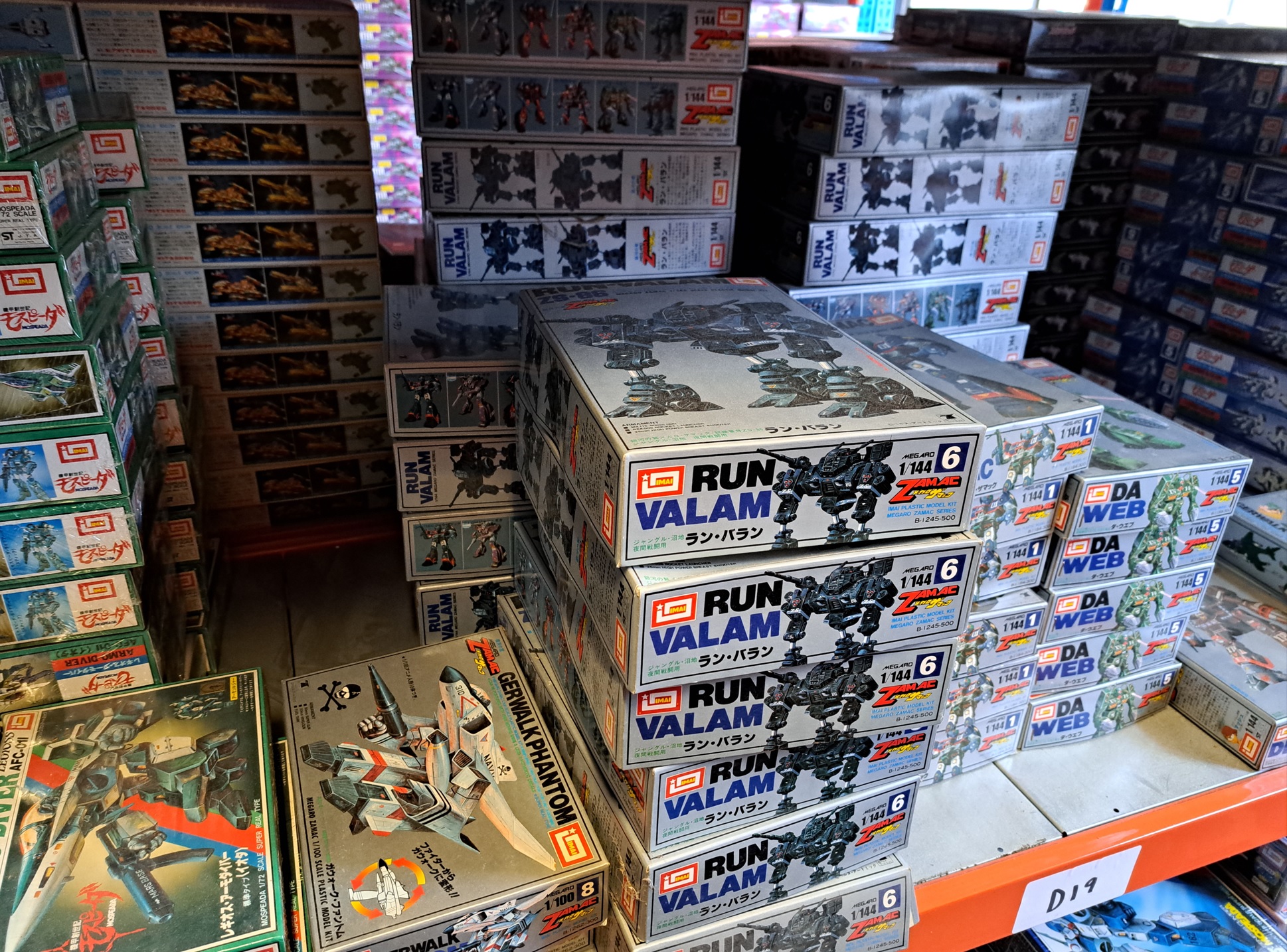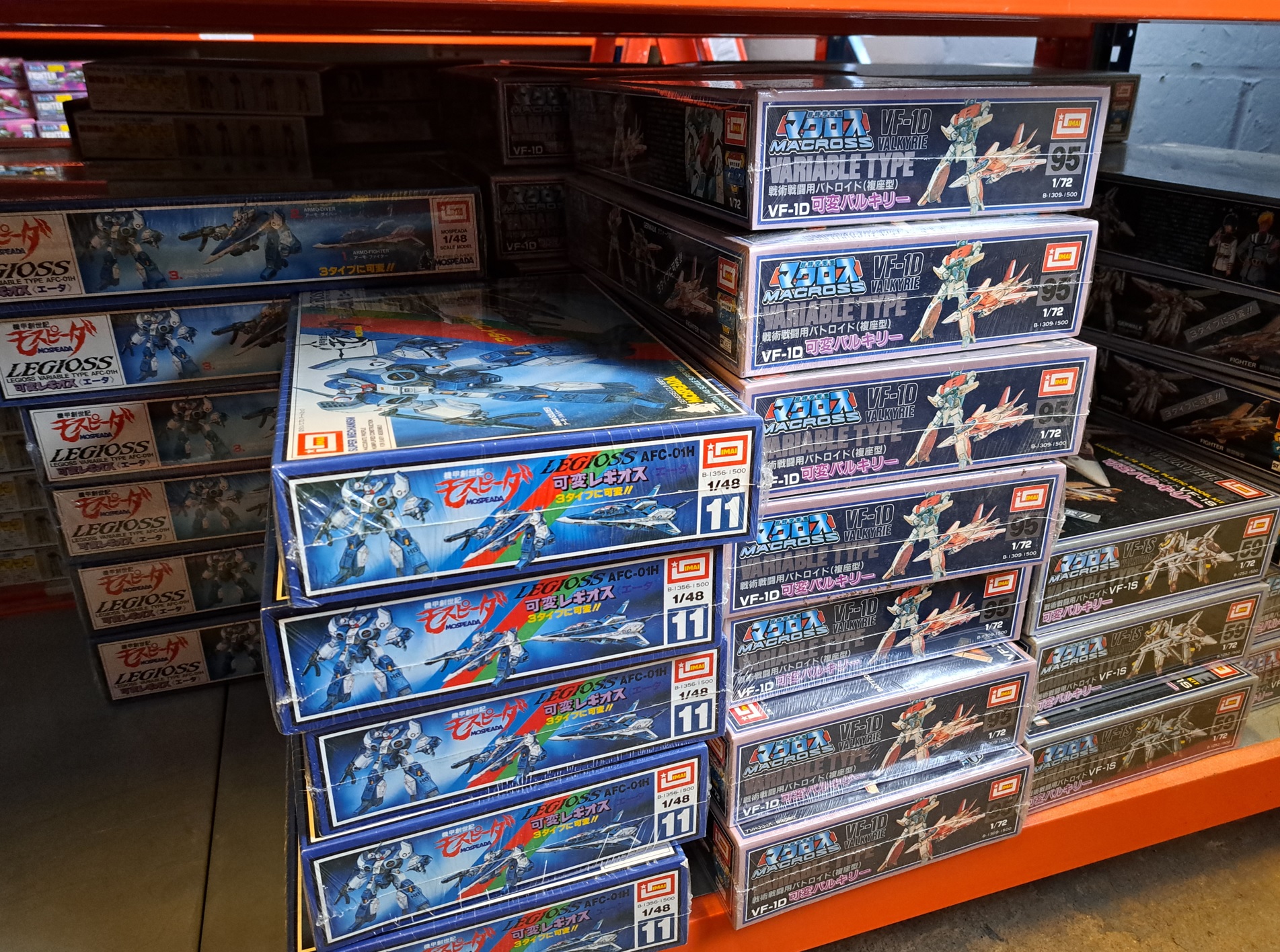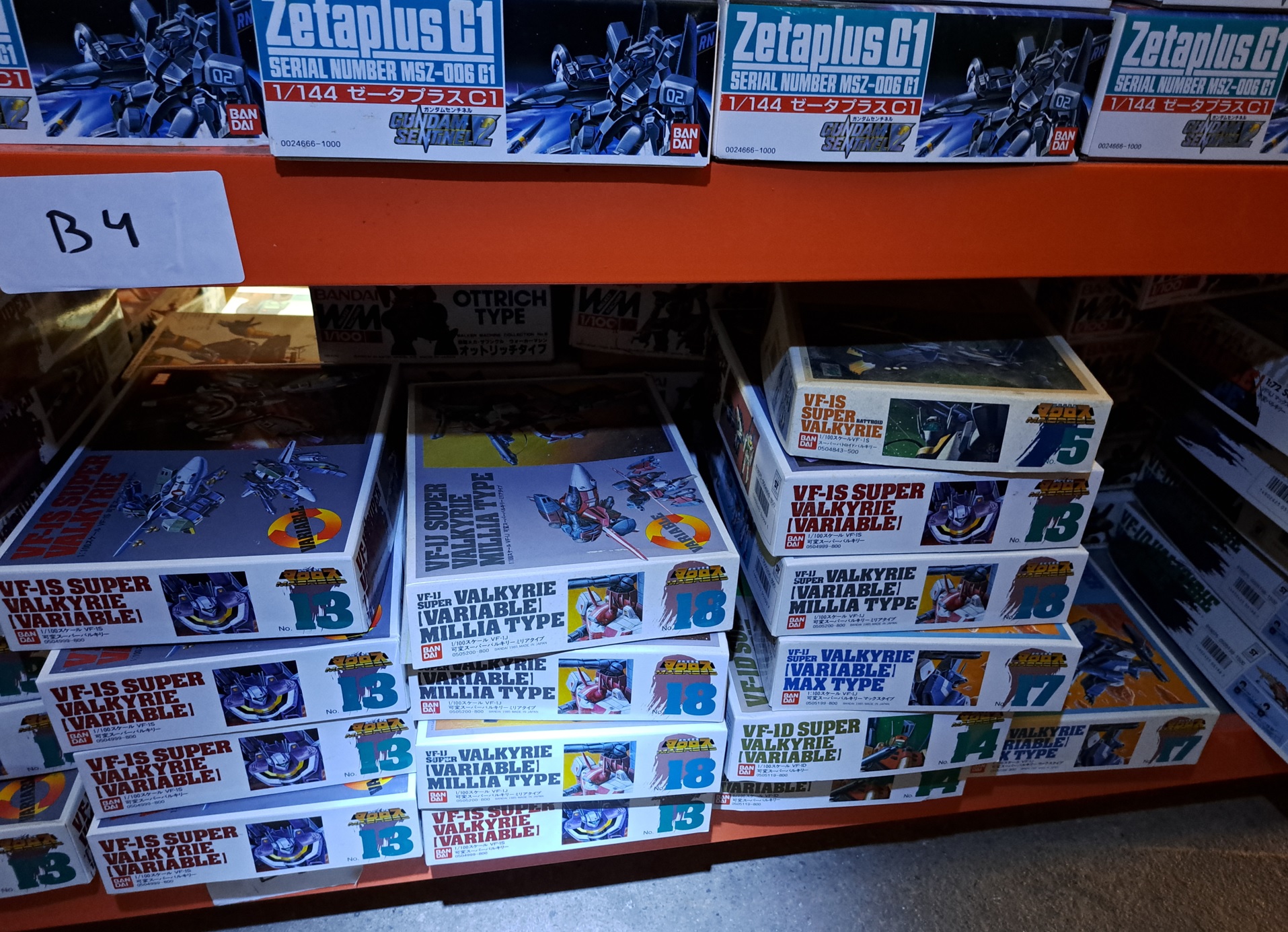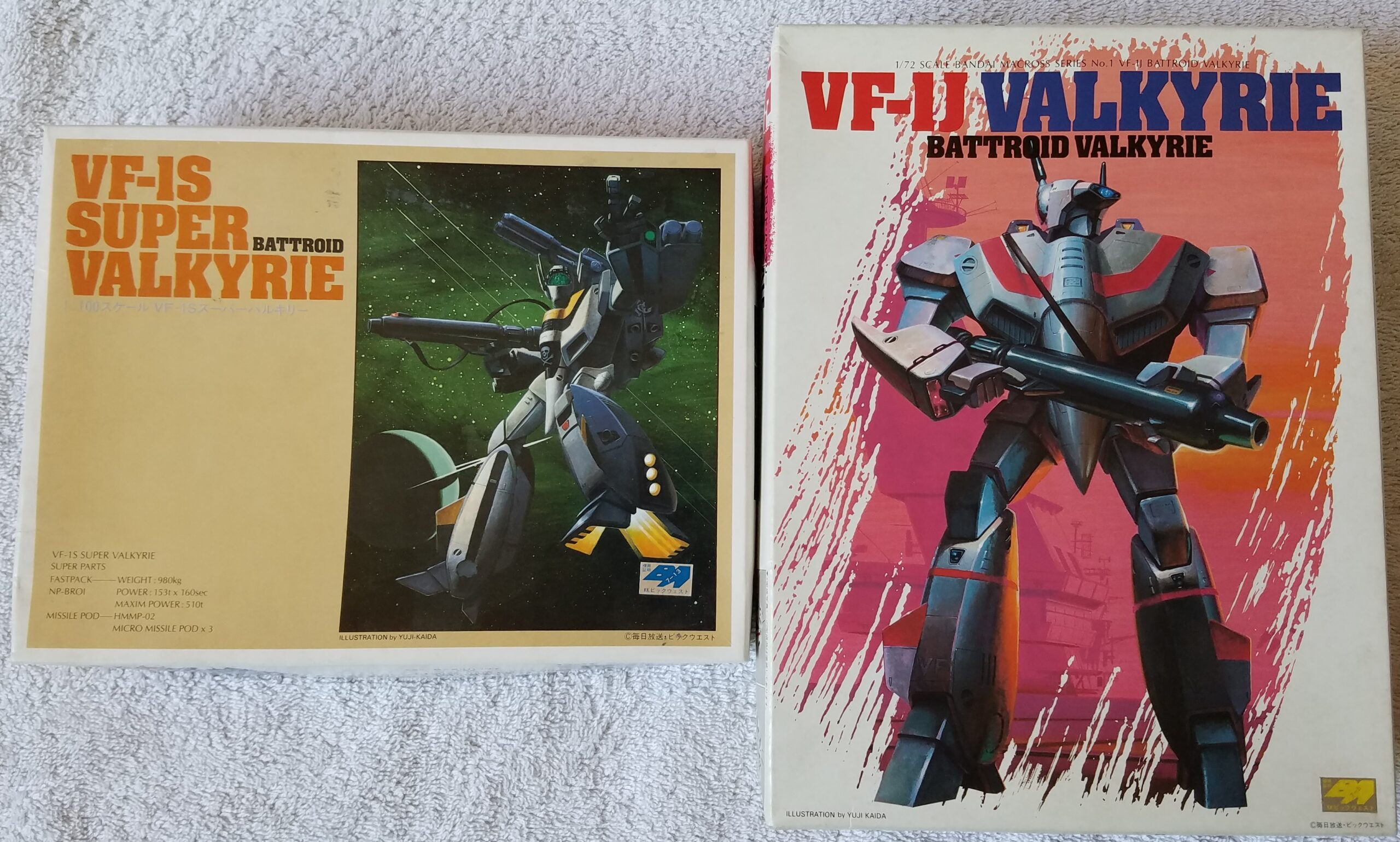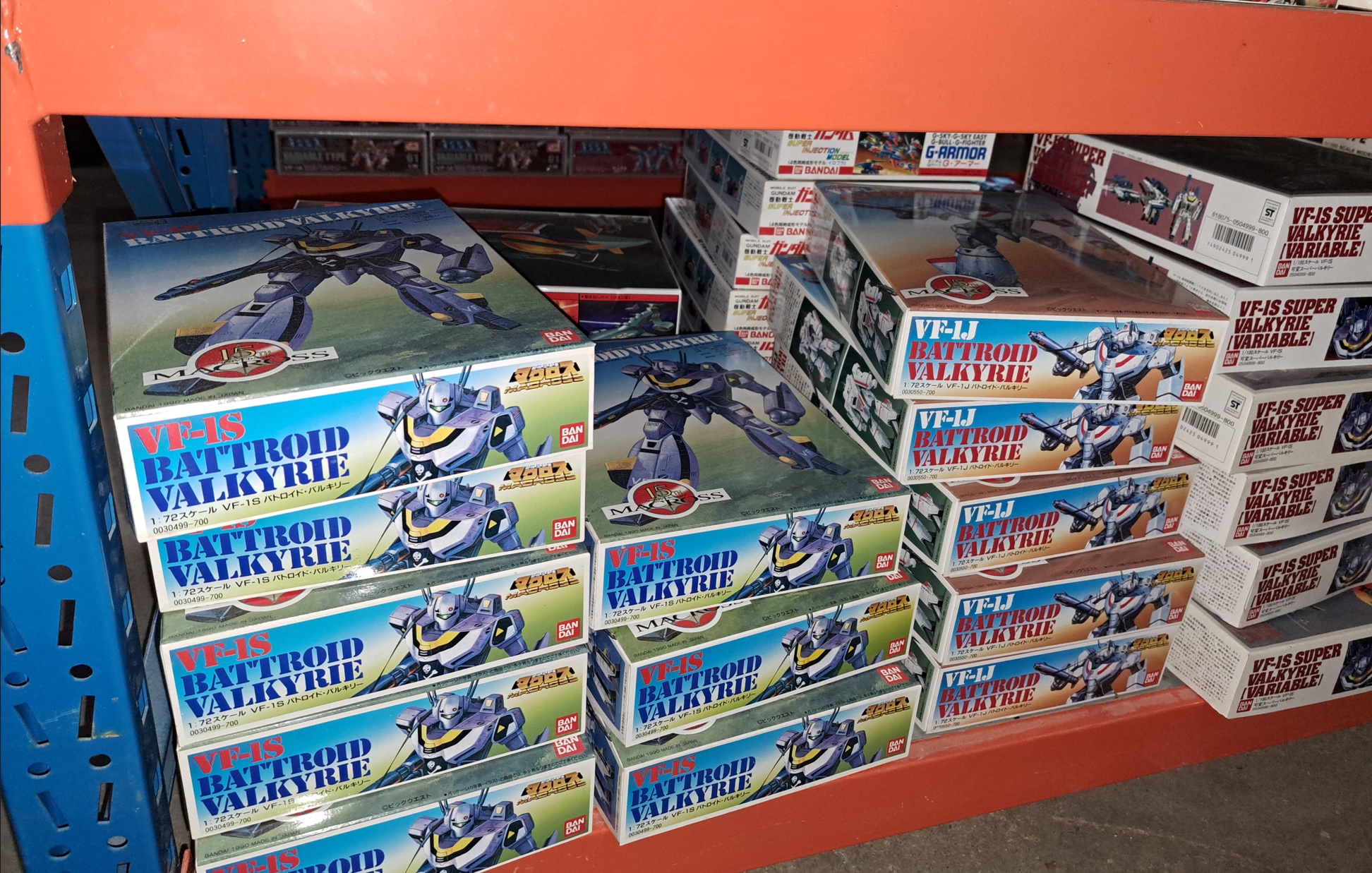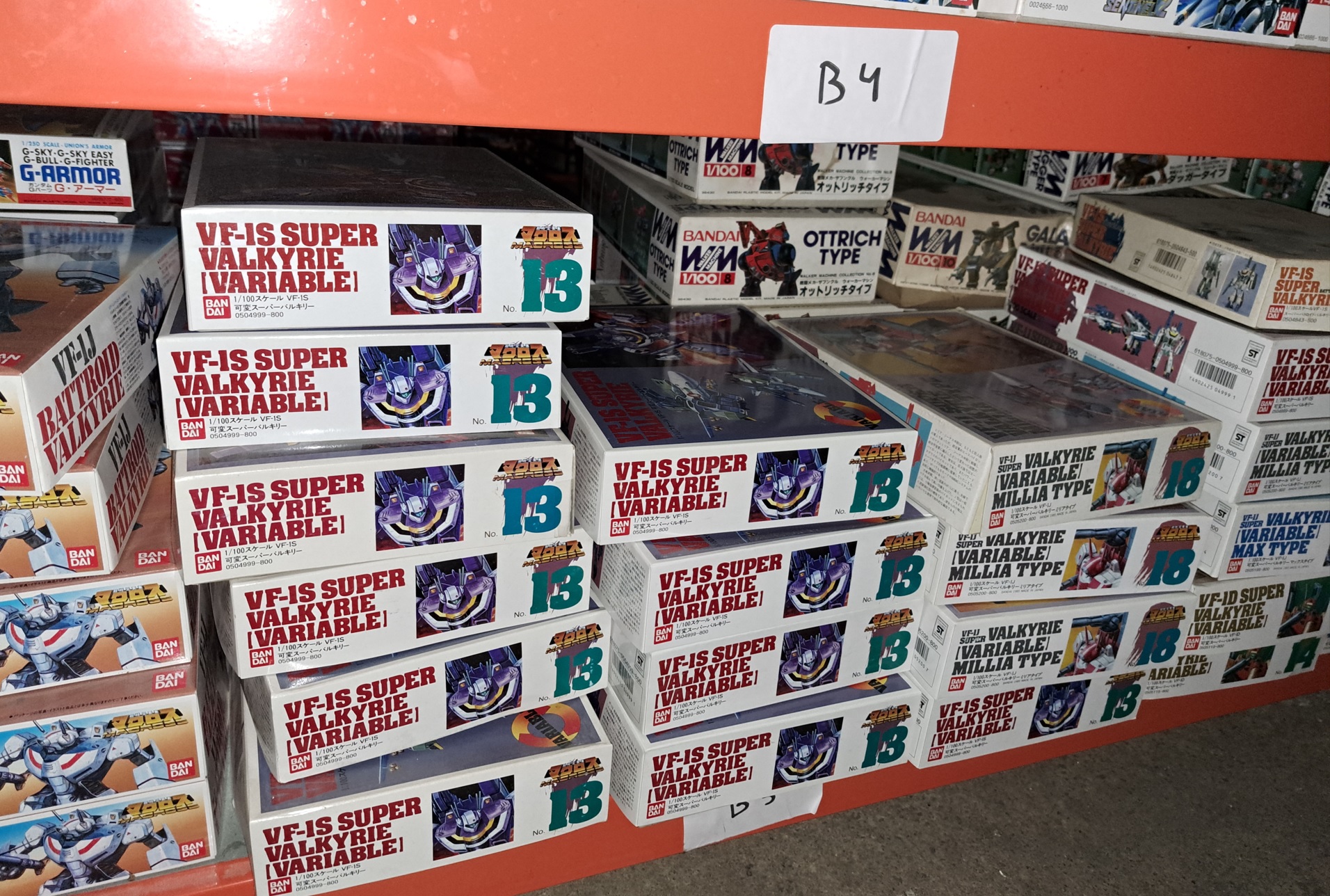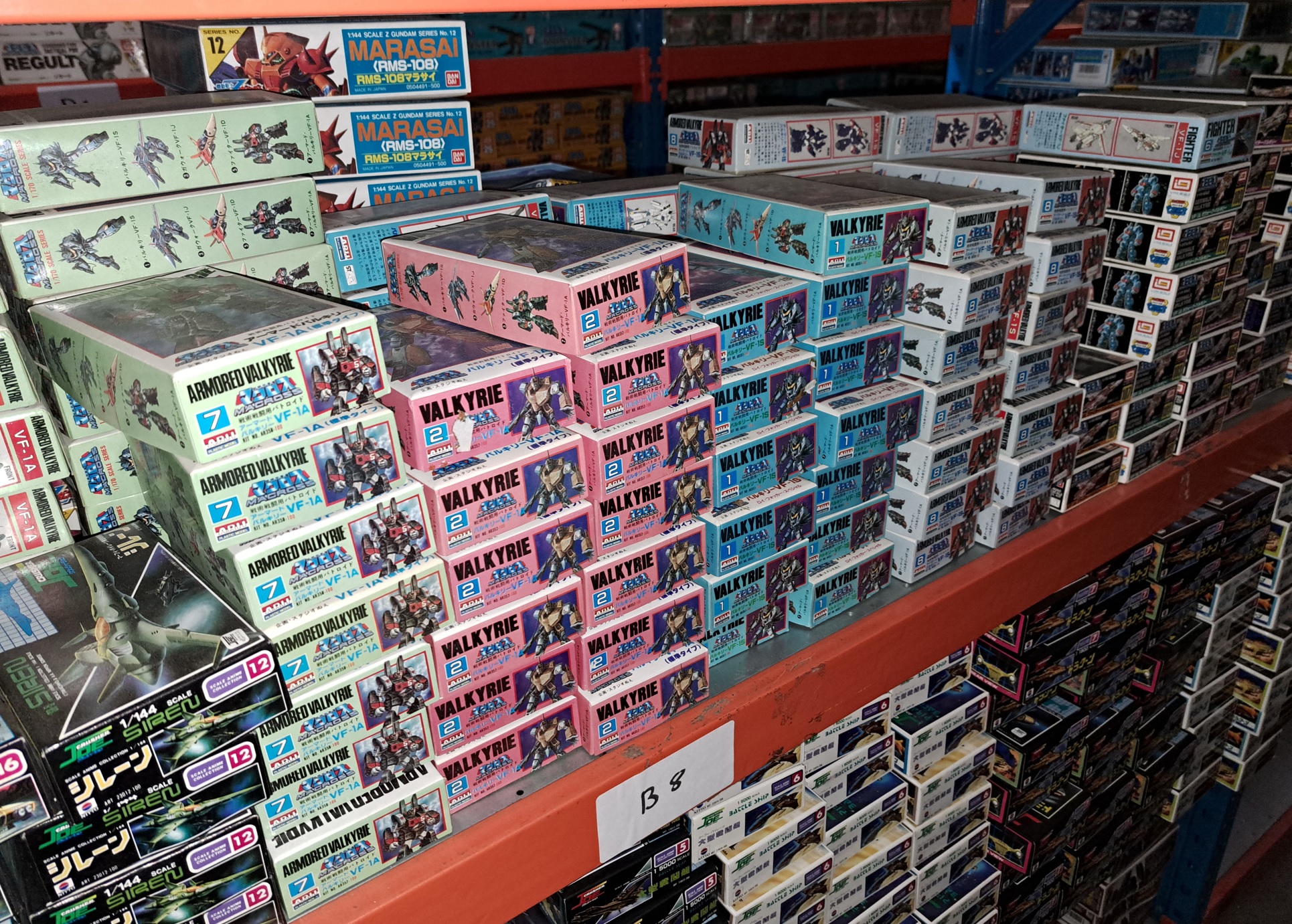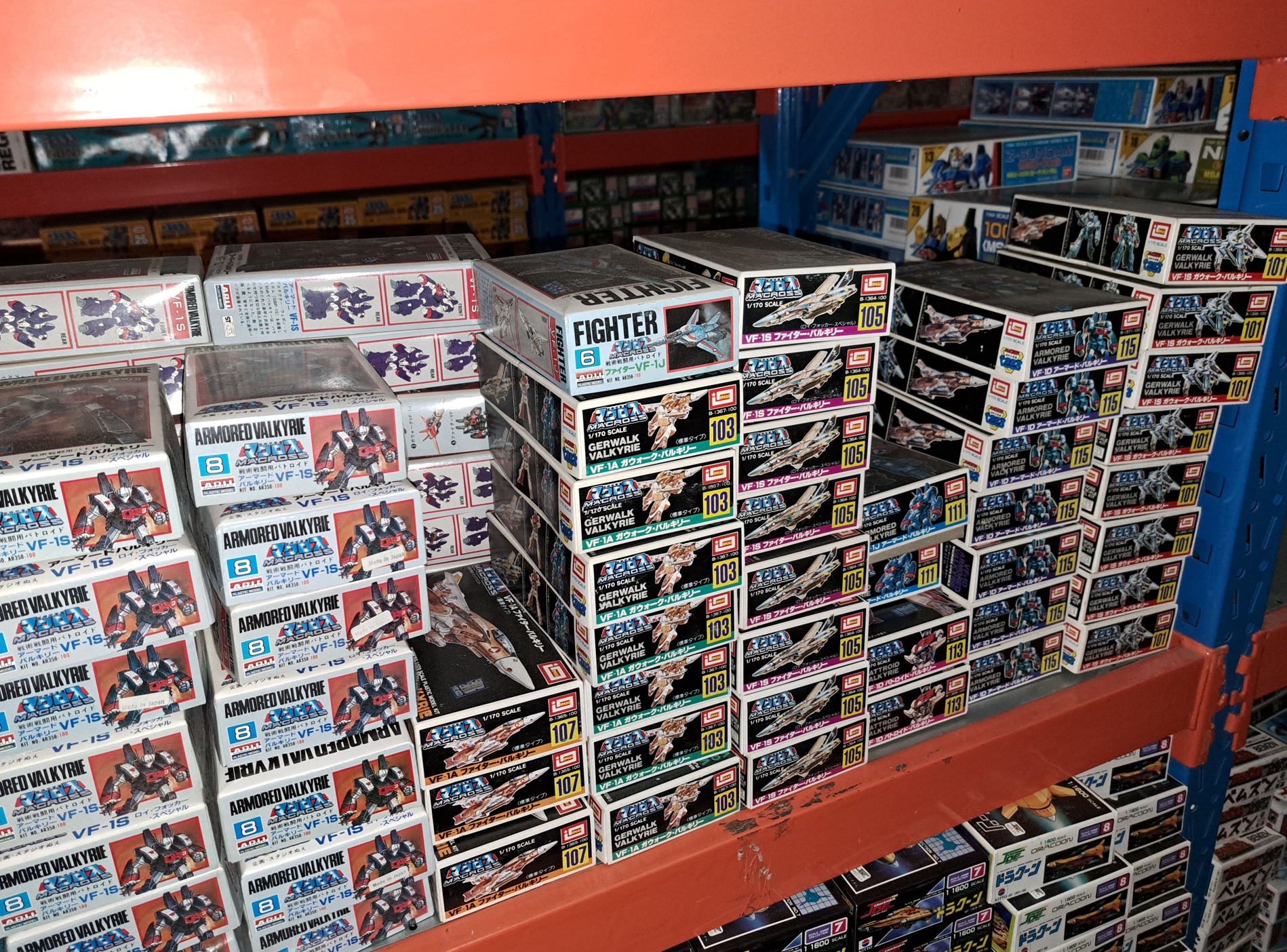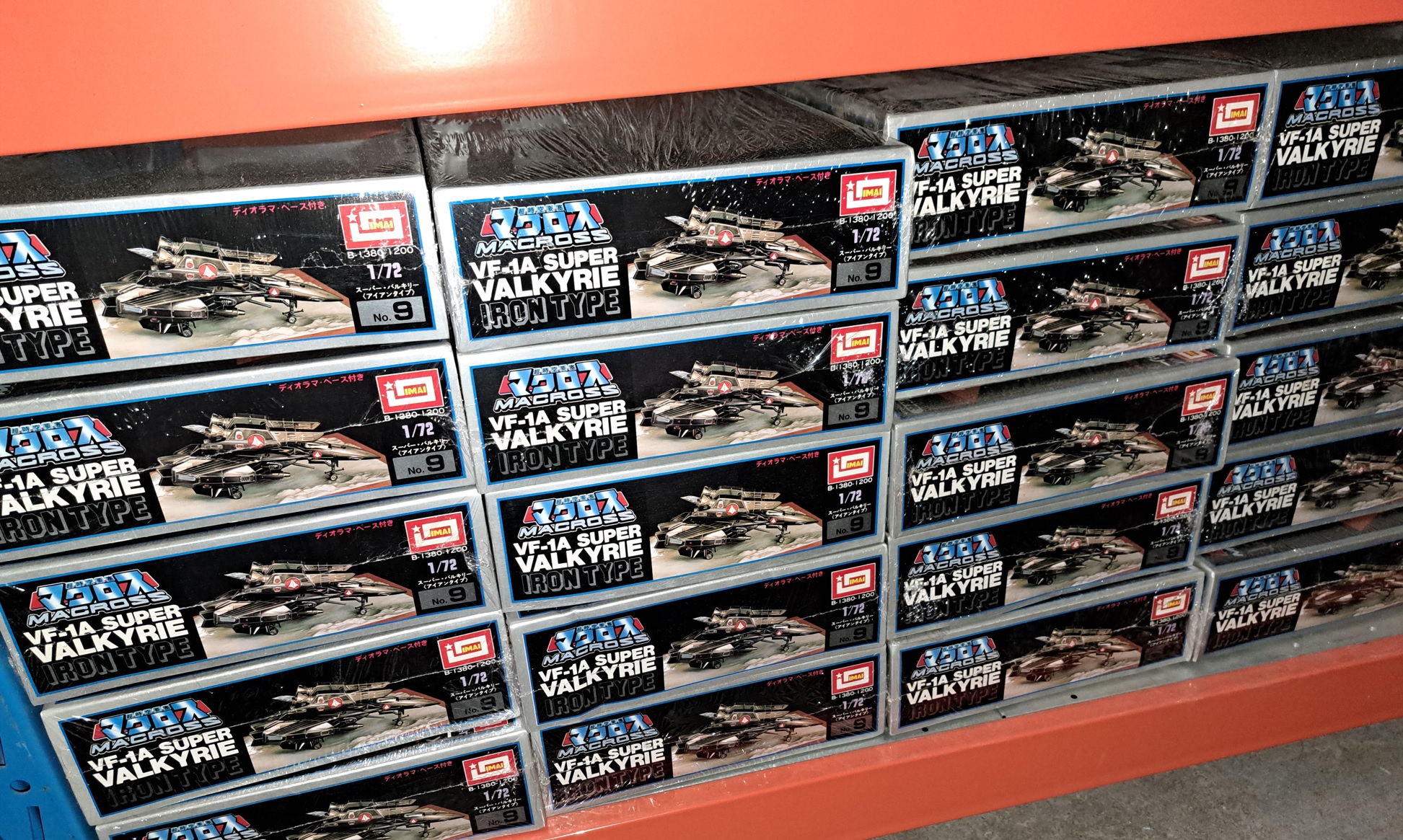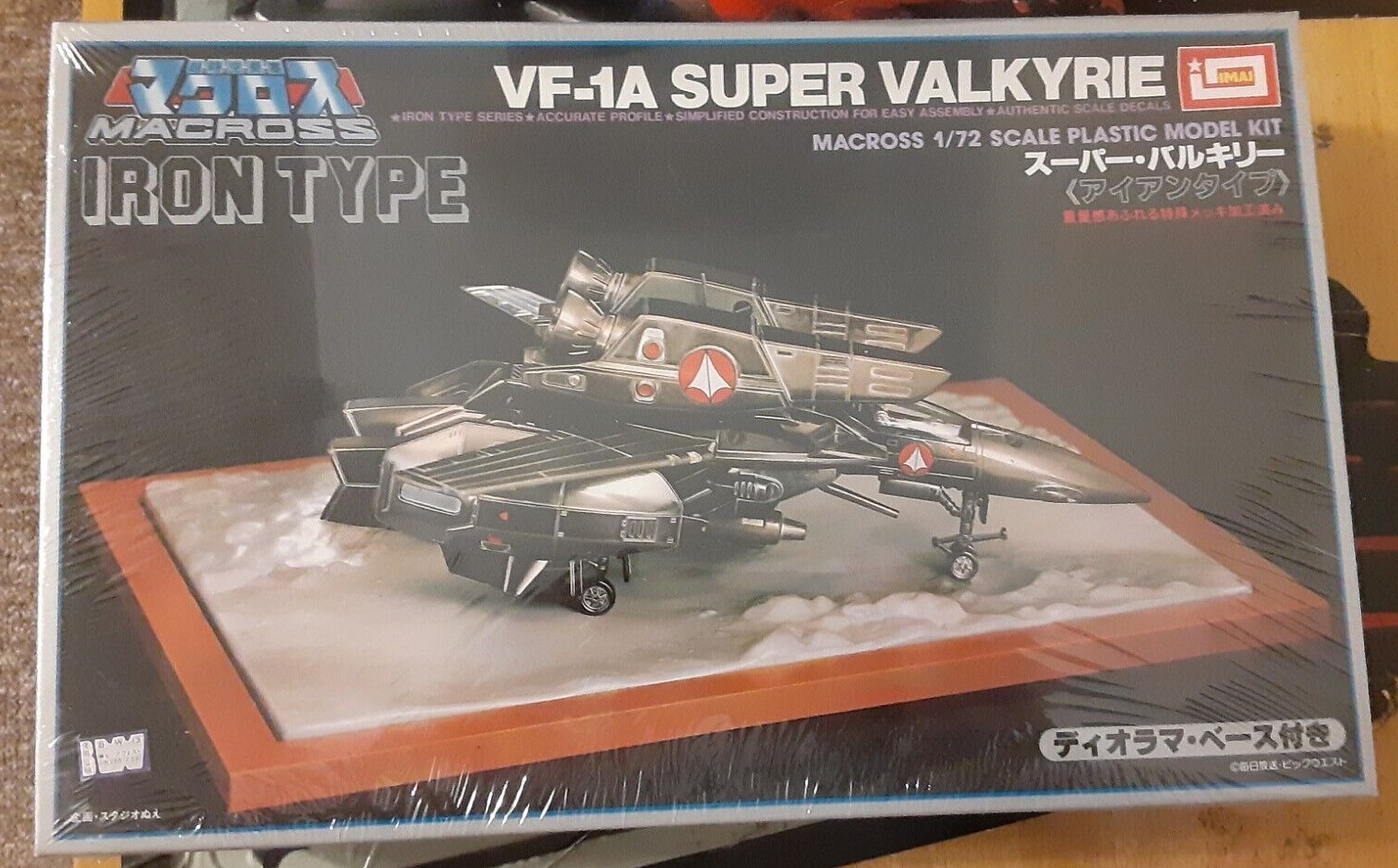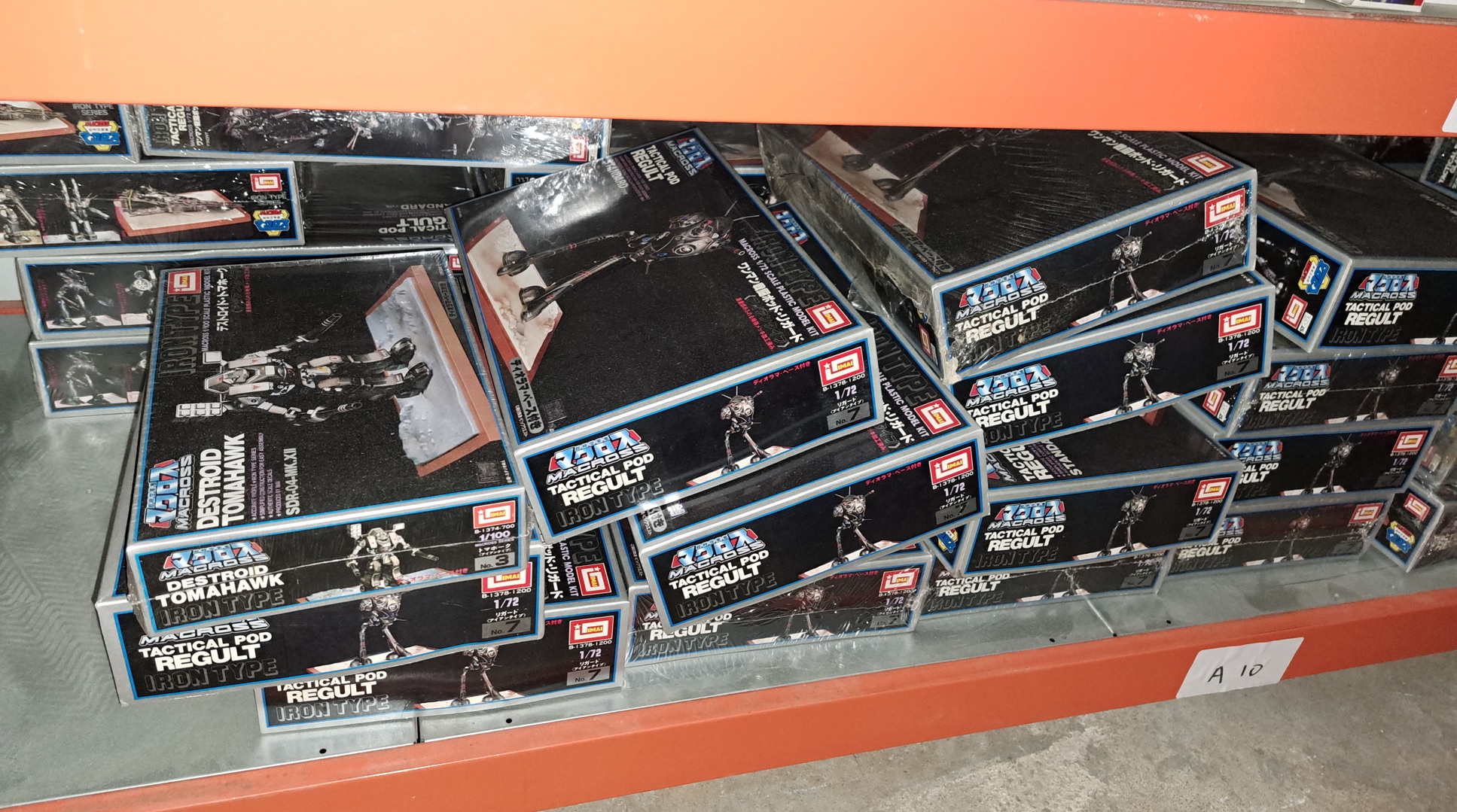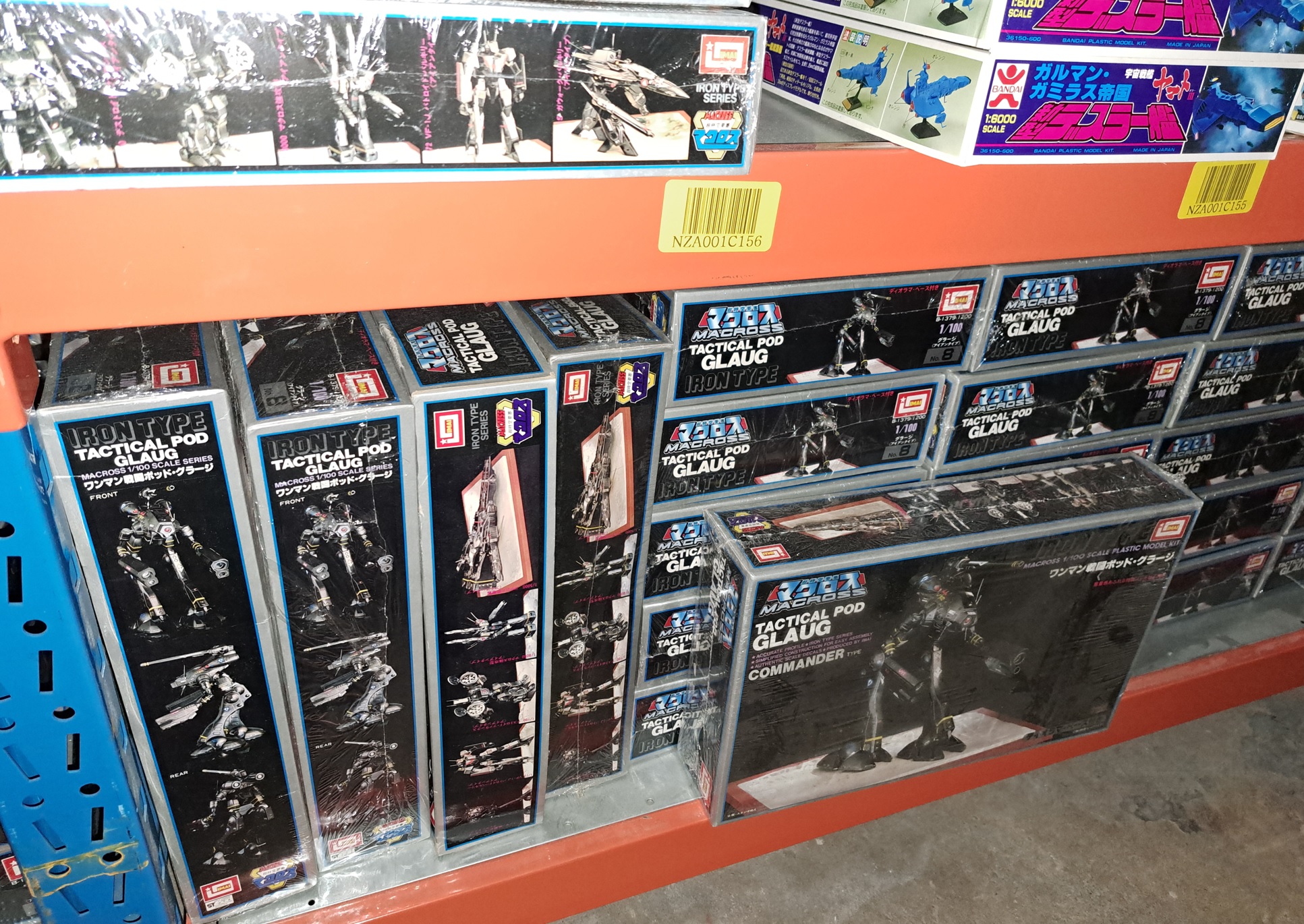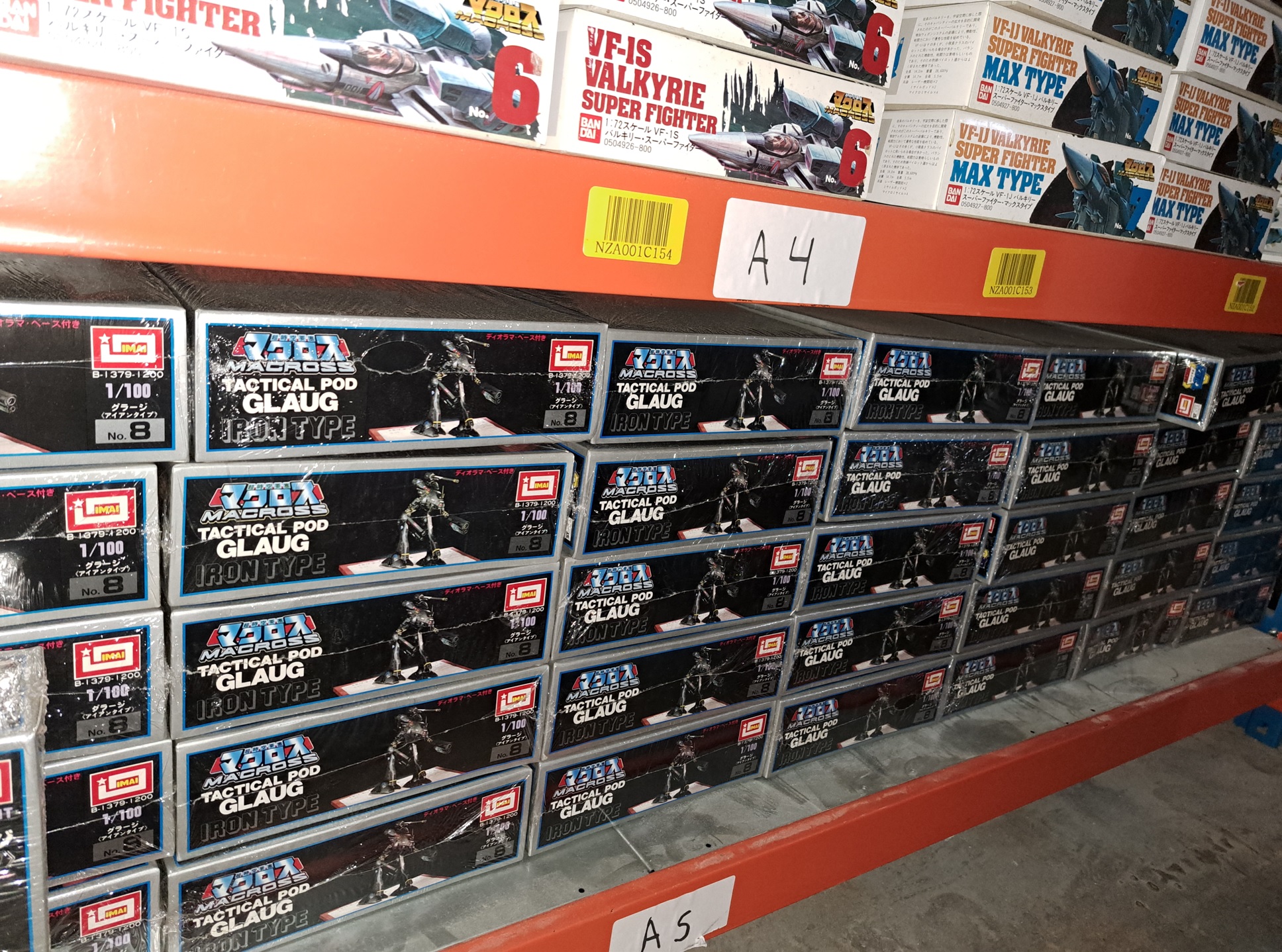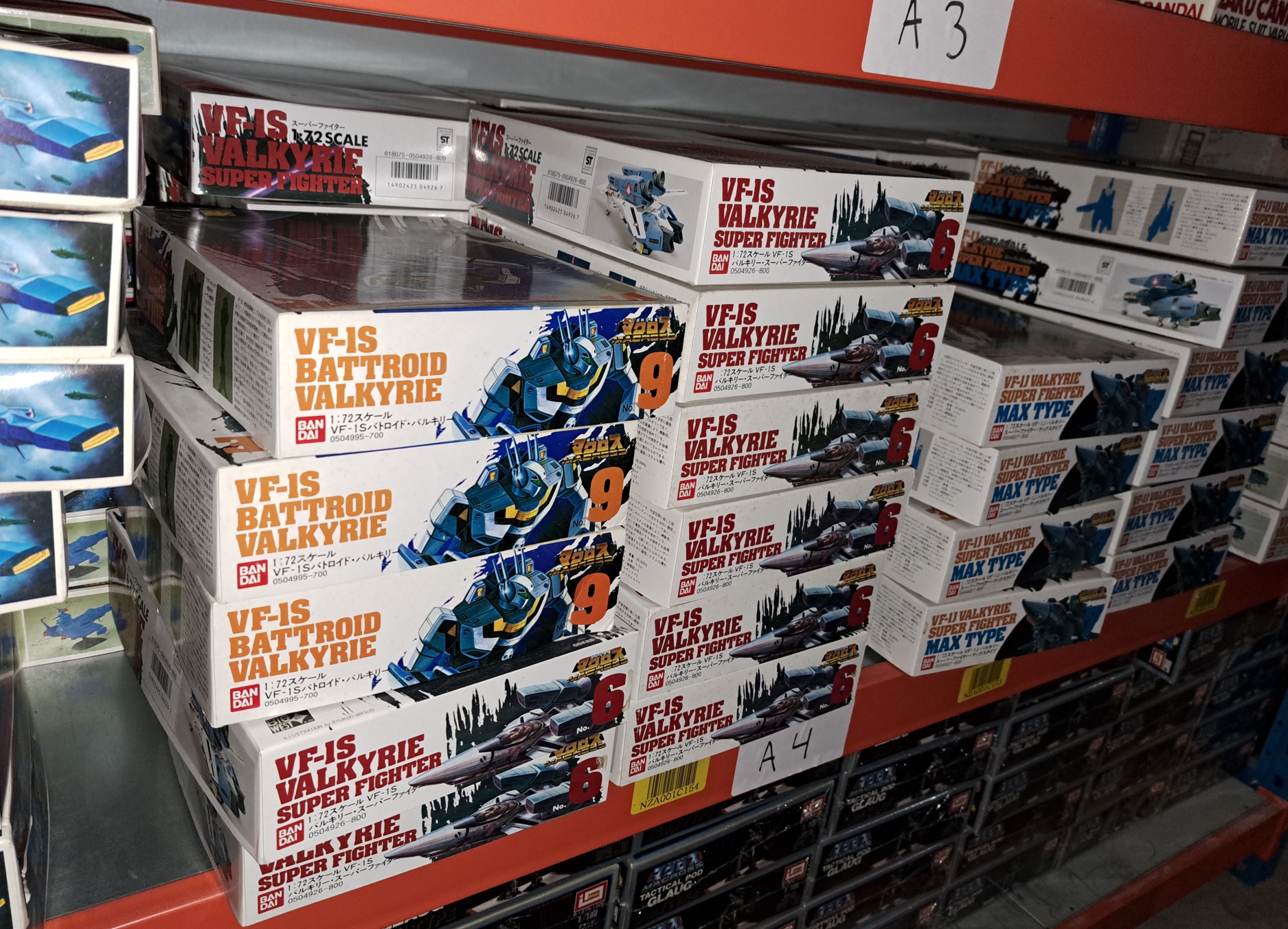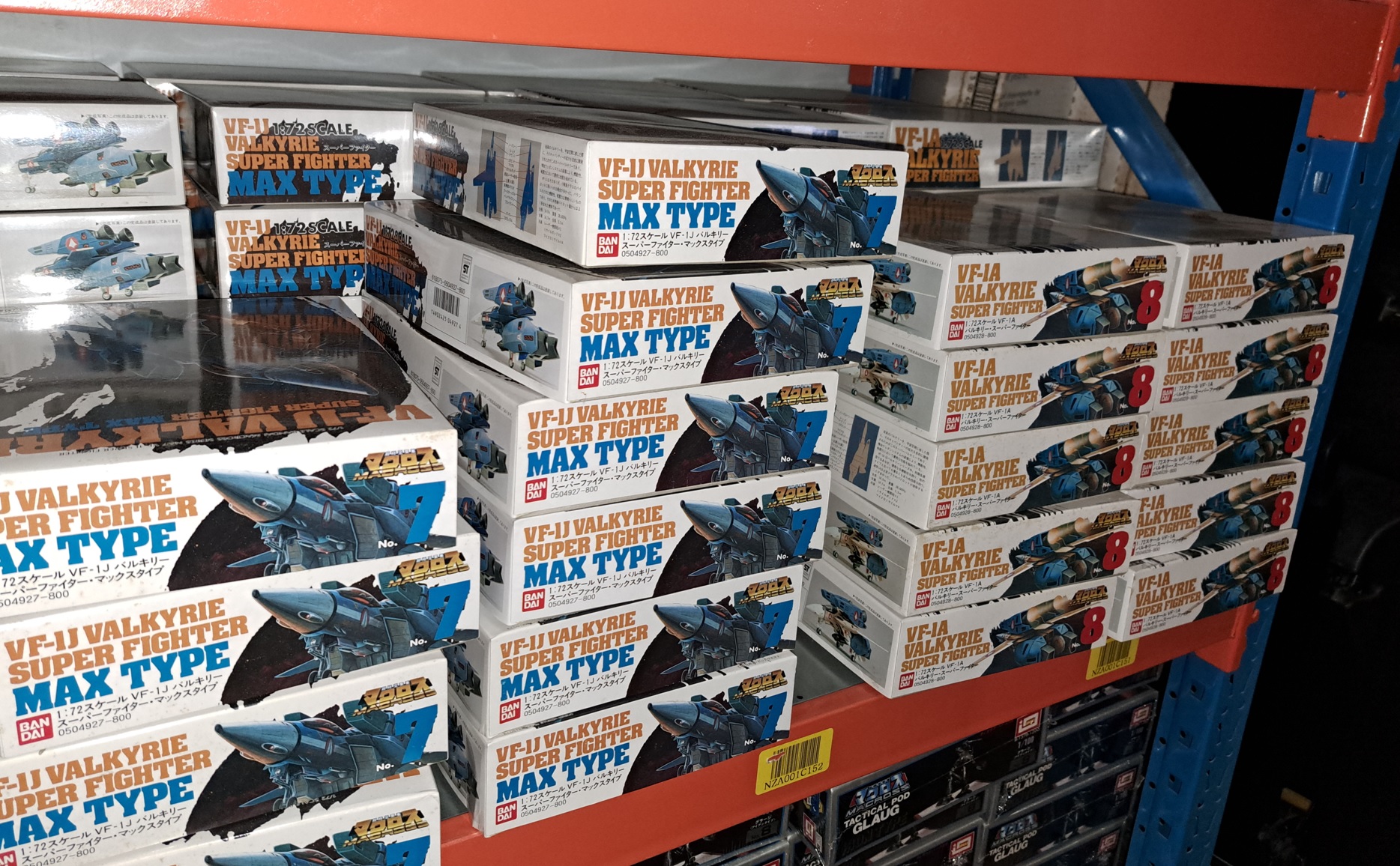 And for our Macross based Finale, Anthony and team invited me and Xstoys over to one of the extra warehouses they have storing all the kits. They consolidated some of the smaller ones into this larger one, and then Anthony's personal garage. I could not get 5 feet into this warehouse back in March. Victor reported he made a small path and posted some pics in the GTC thread in the MWforums(click here to see)
But on this cold rainy day, there was no path..it was just case chaos, and it was awesome.

Boom-here we go!
They storage door was rolled up and we are greeted with a Tomahawk shipping case, Then Regult shipping, then the 1/72 Glaug case, and so many others we can't even see yet. Anthony climbed up onto the boxes and grabbed a couple random boxes so we could have an impromptu discovery session .
Oh here is an entire sealed case of 1/144 Imai VF-1J 4-types…and some 1/160 Monsters..and some 1/72 Glaugs…and 150 Nichimo Defenders and SDF-1 kits, and 1/100 Regult Scouts. Remember in March the update was 'Approx 30% of the inventory has been inventoried'…I think that is about right! I can't wait to see what else is uncovered in the upcoming months, but the Wise Guys need you to buy some of this inventory so they can clear off the shelves you've see so far with all this new inventory.
If you know any local hobby shops, or sellers are conventions, or want to start up your own model kit reselling business, please reach out to Anthony and strike up a conversation!
Please spread the word!!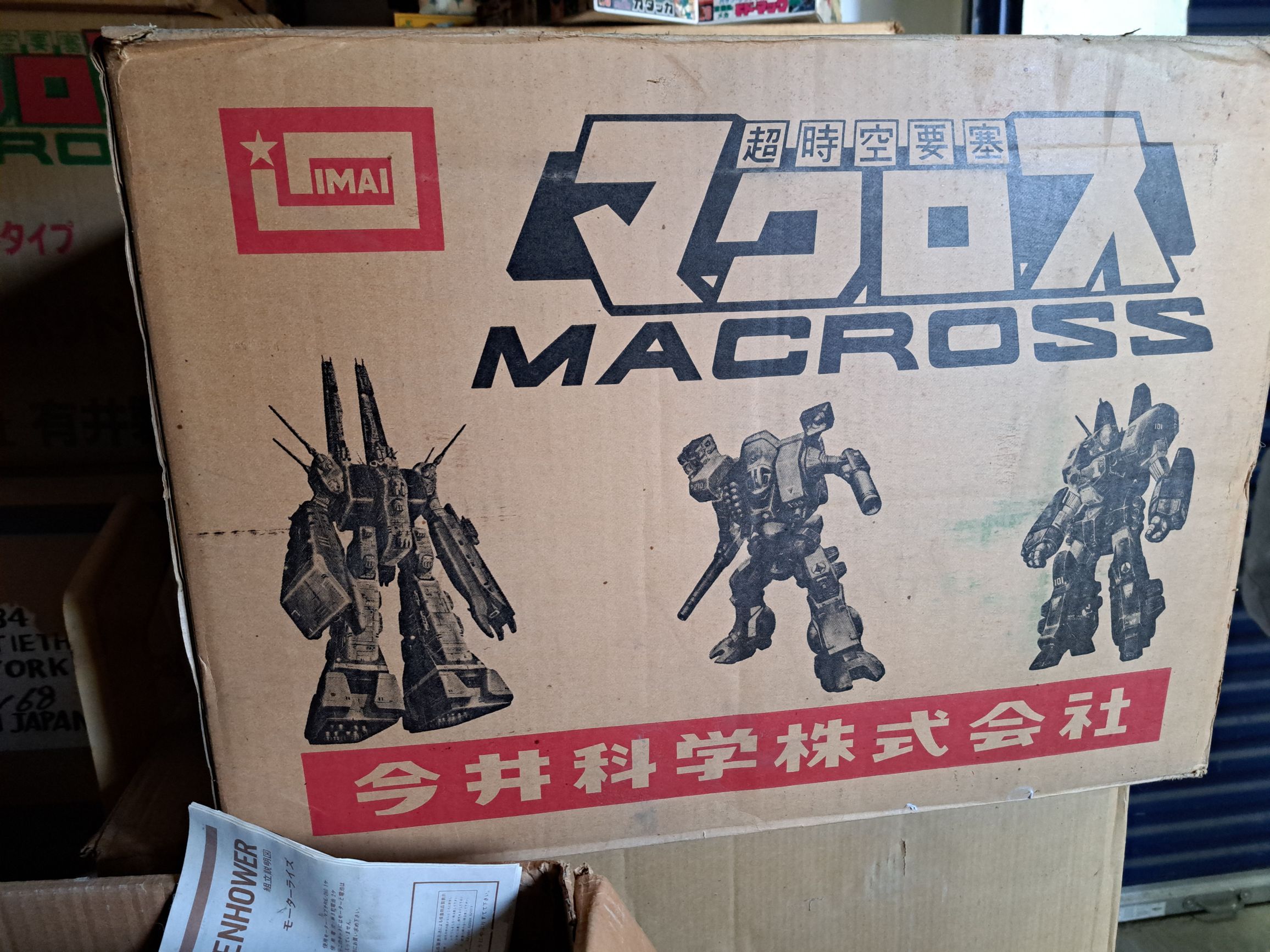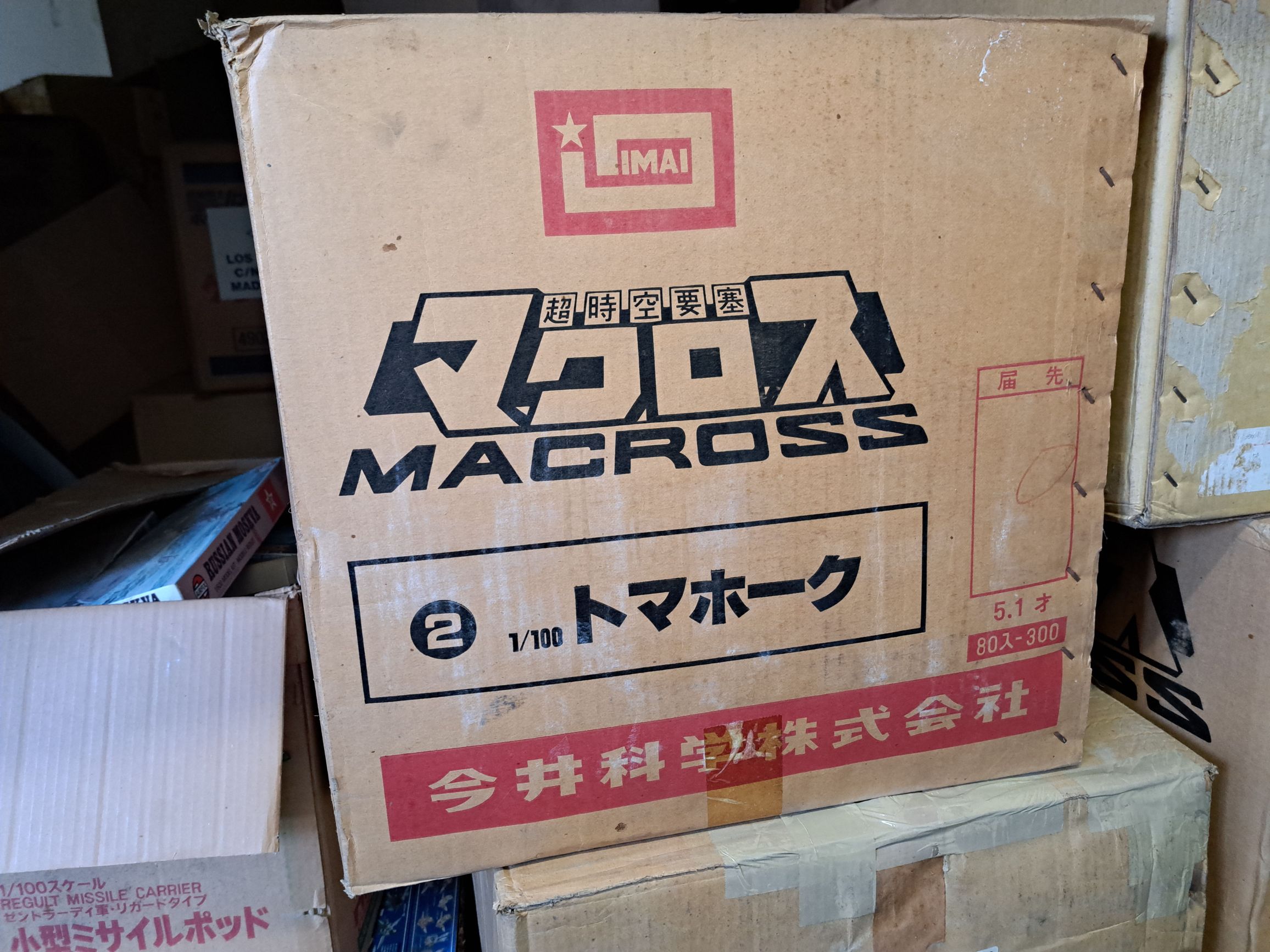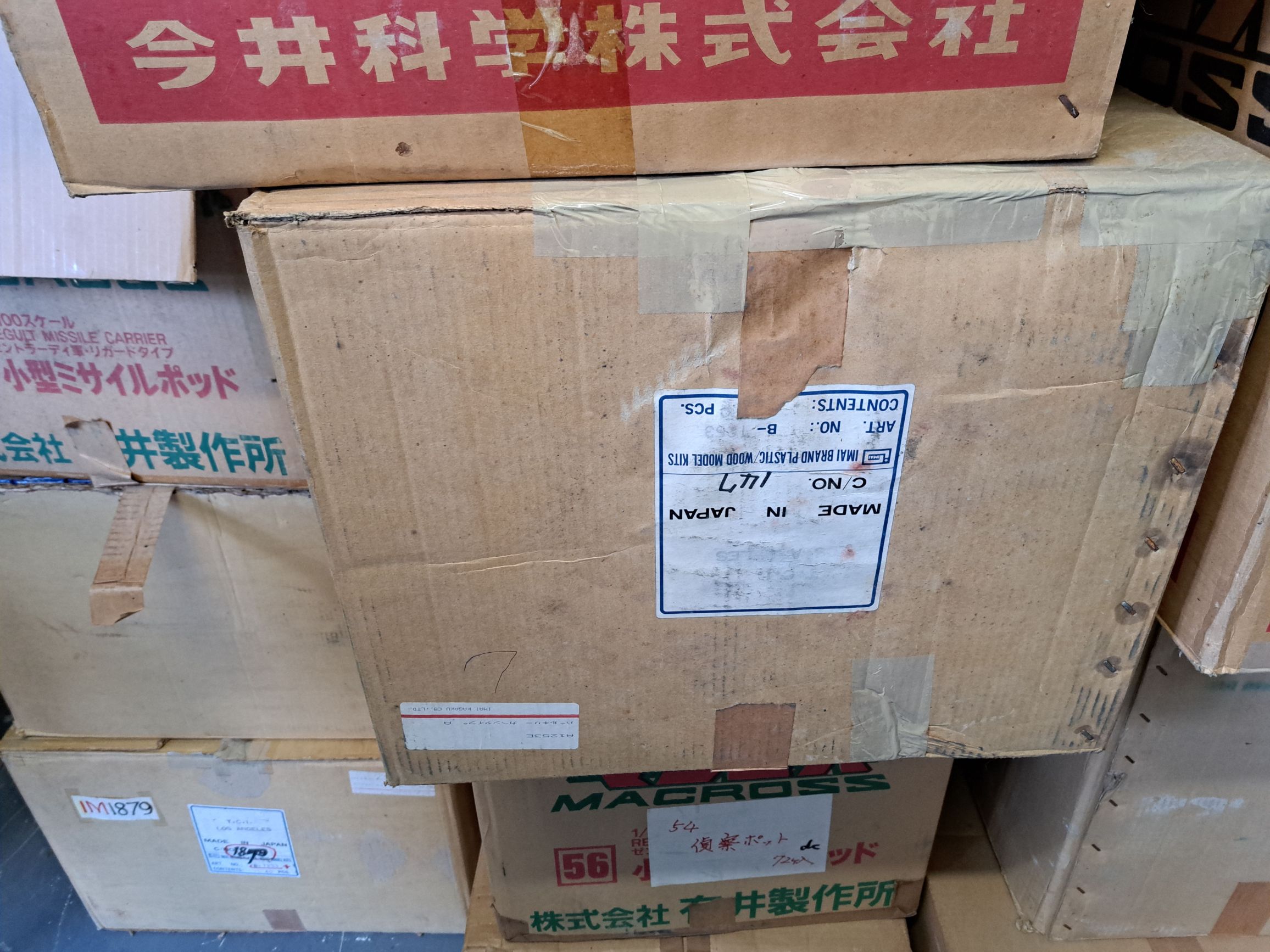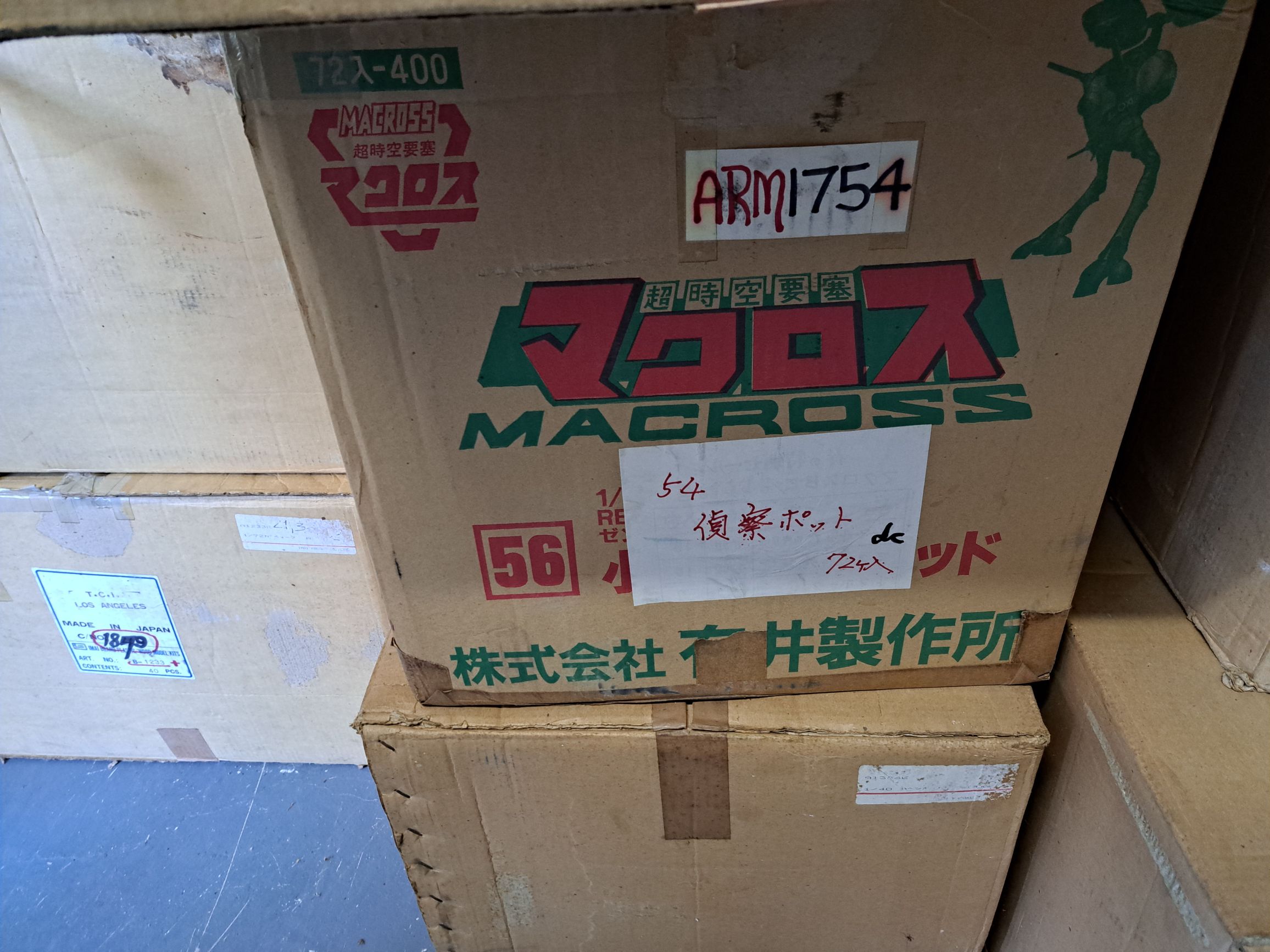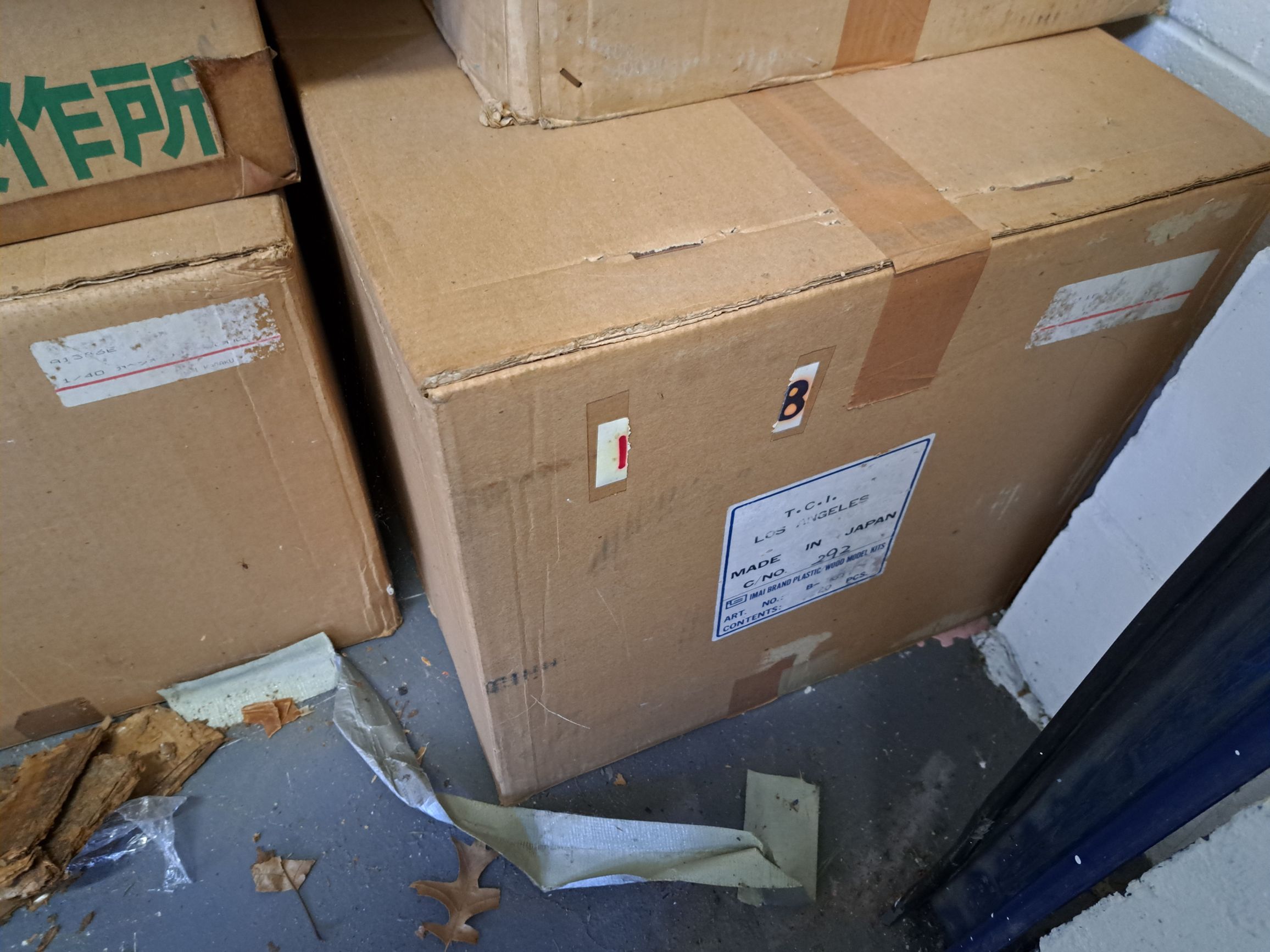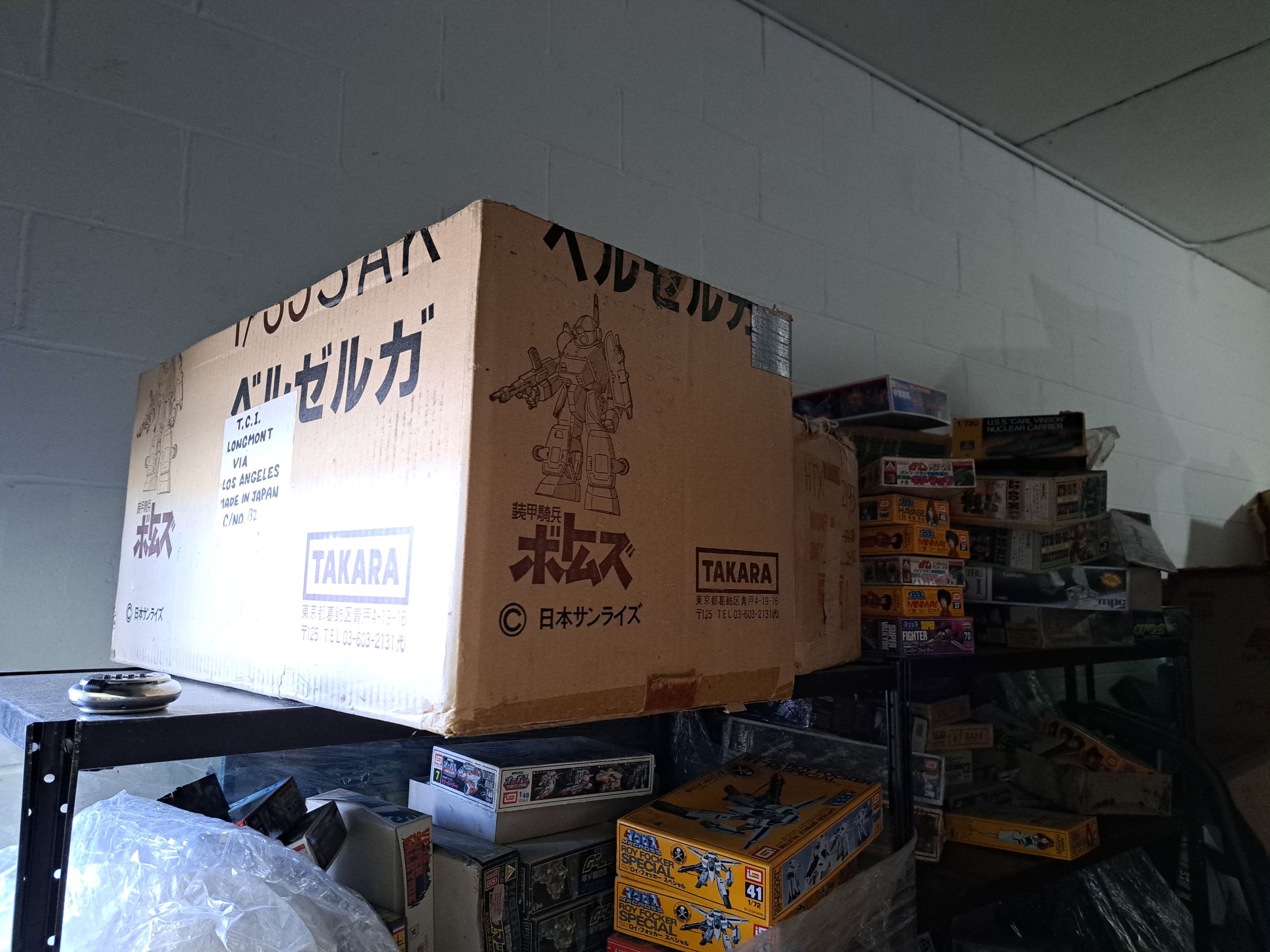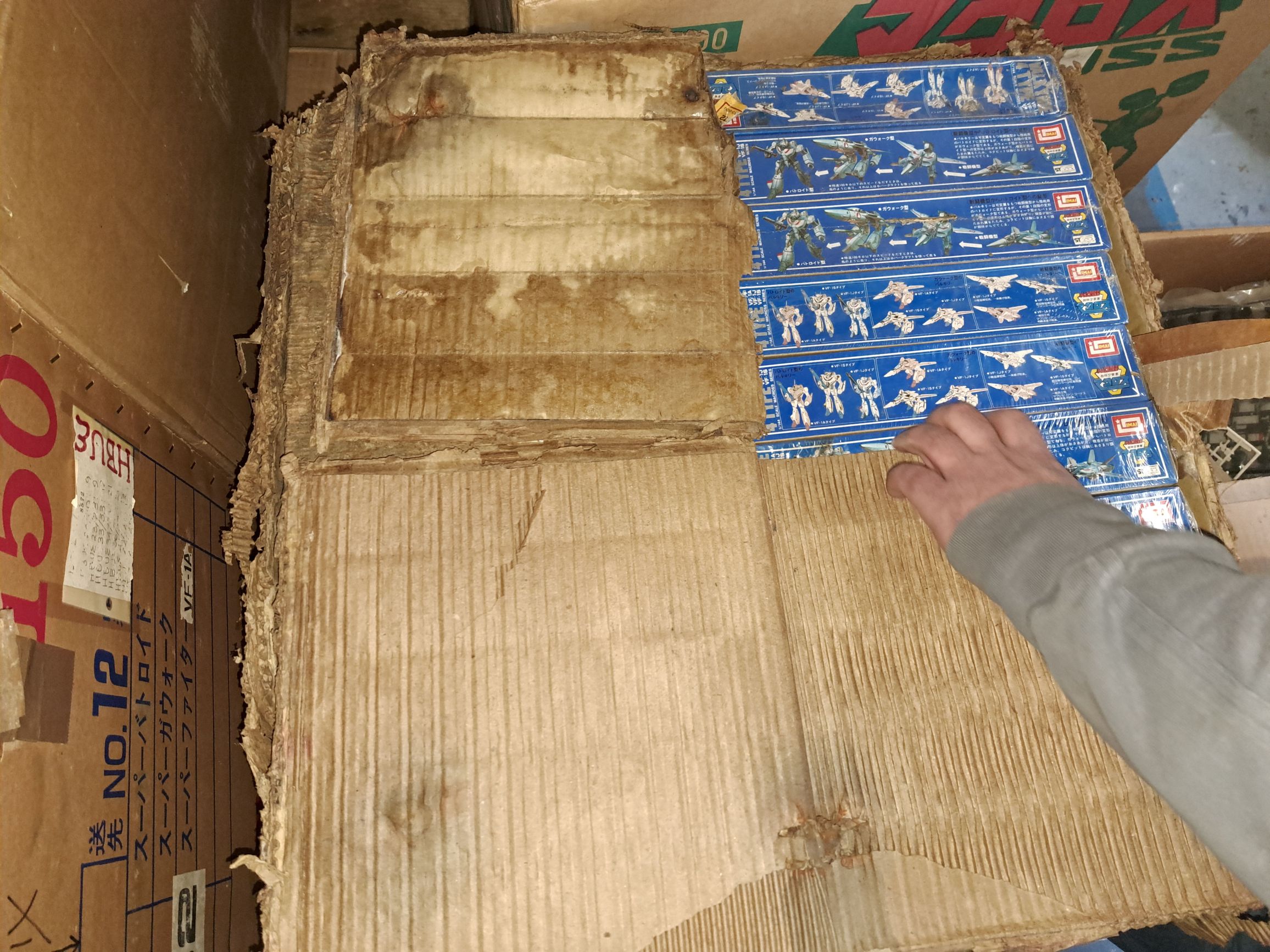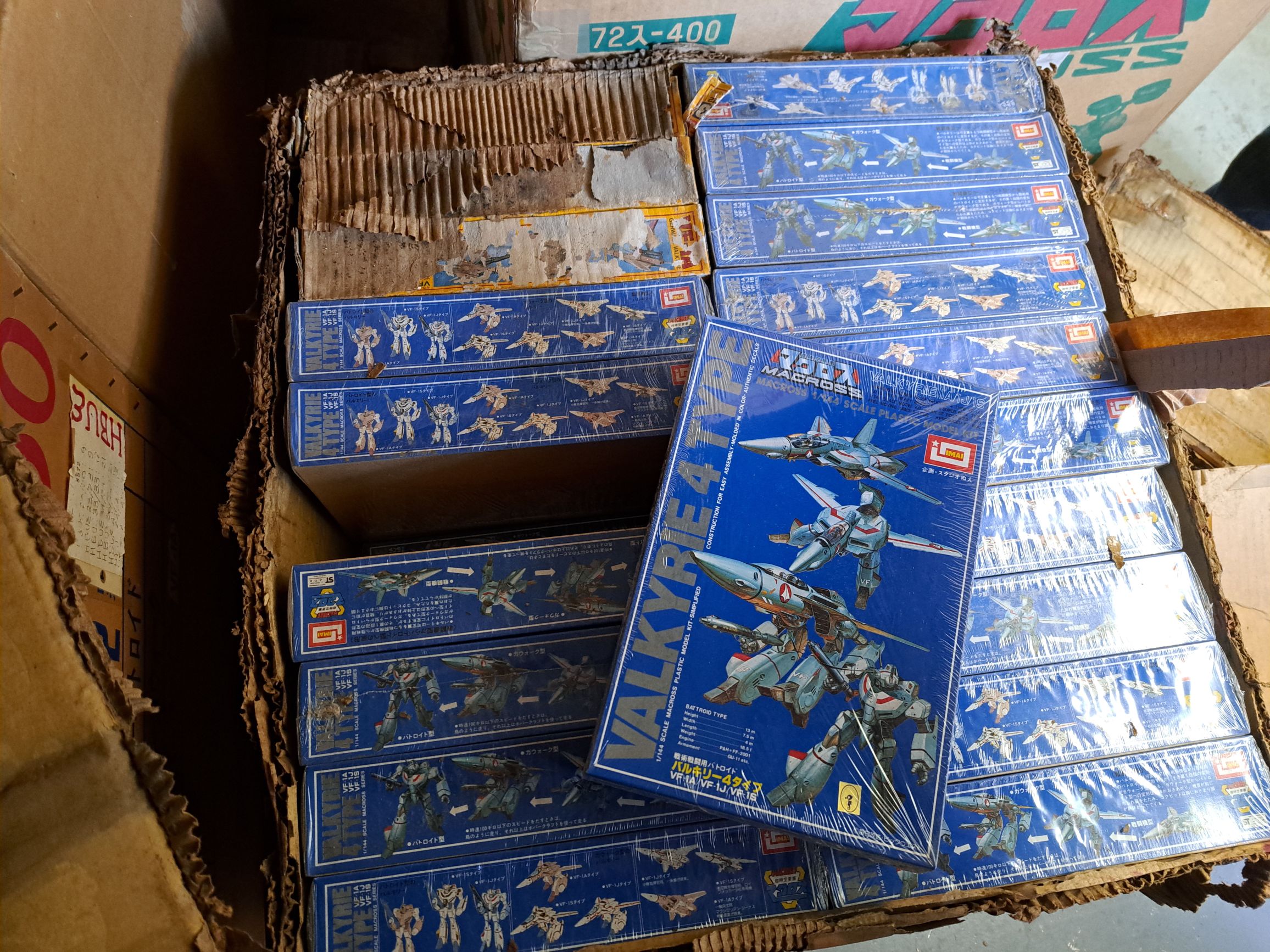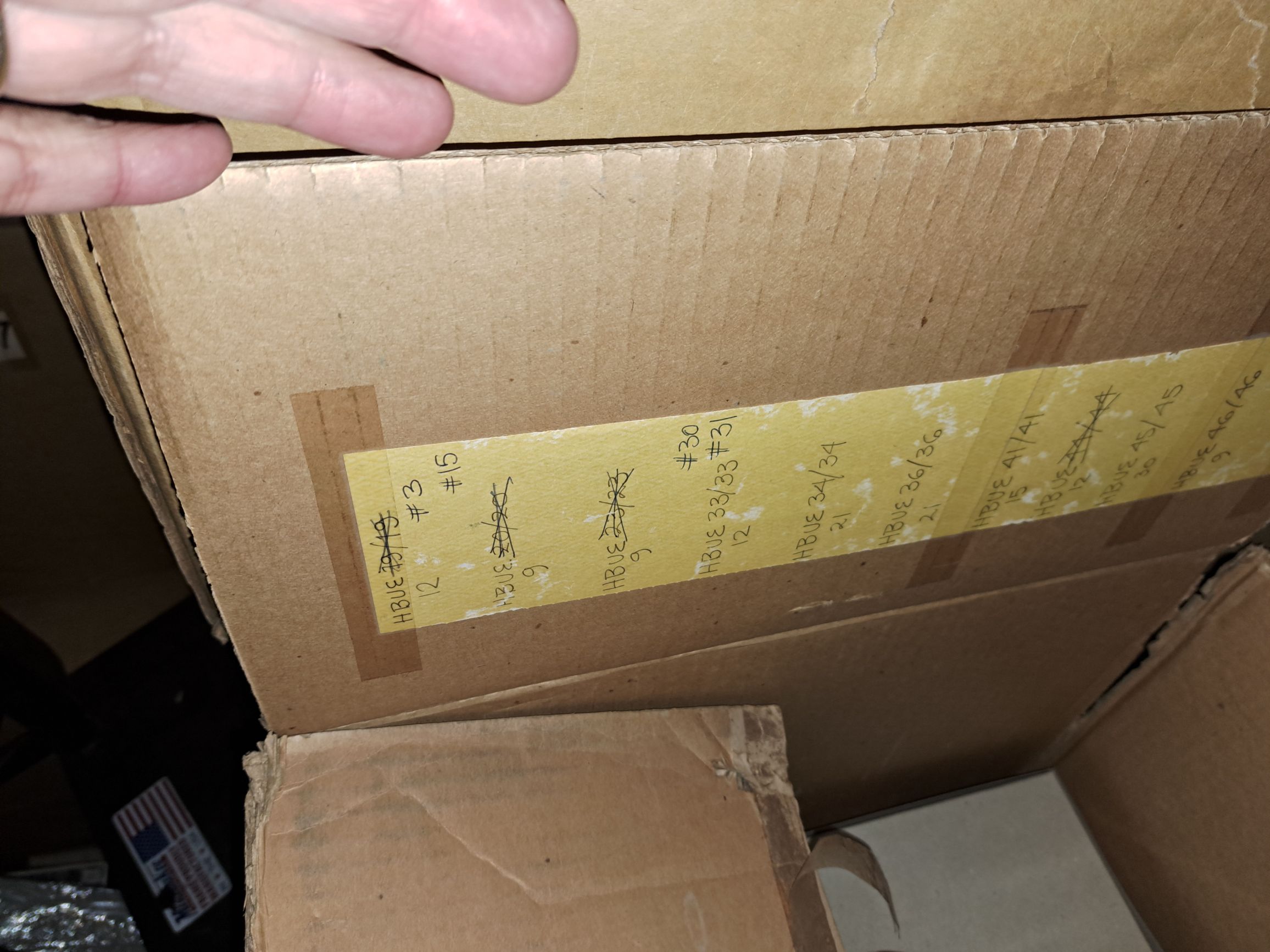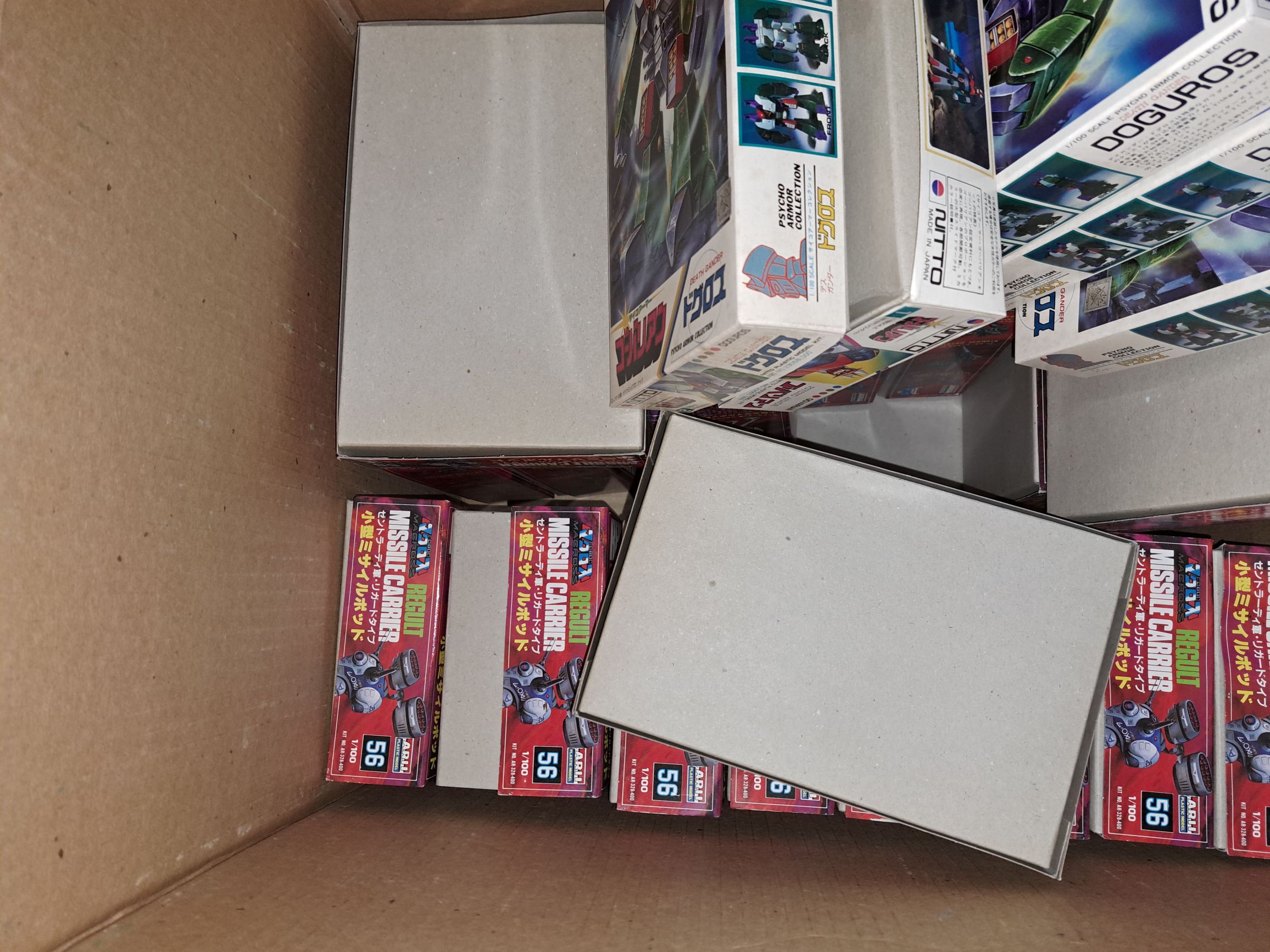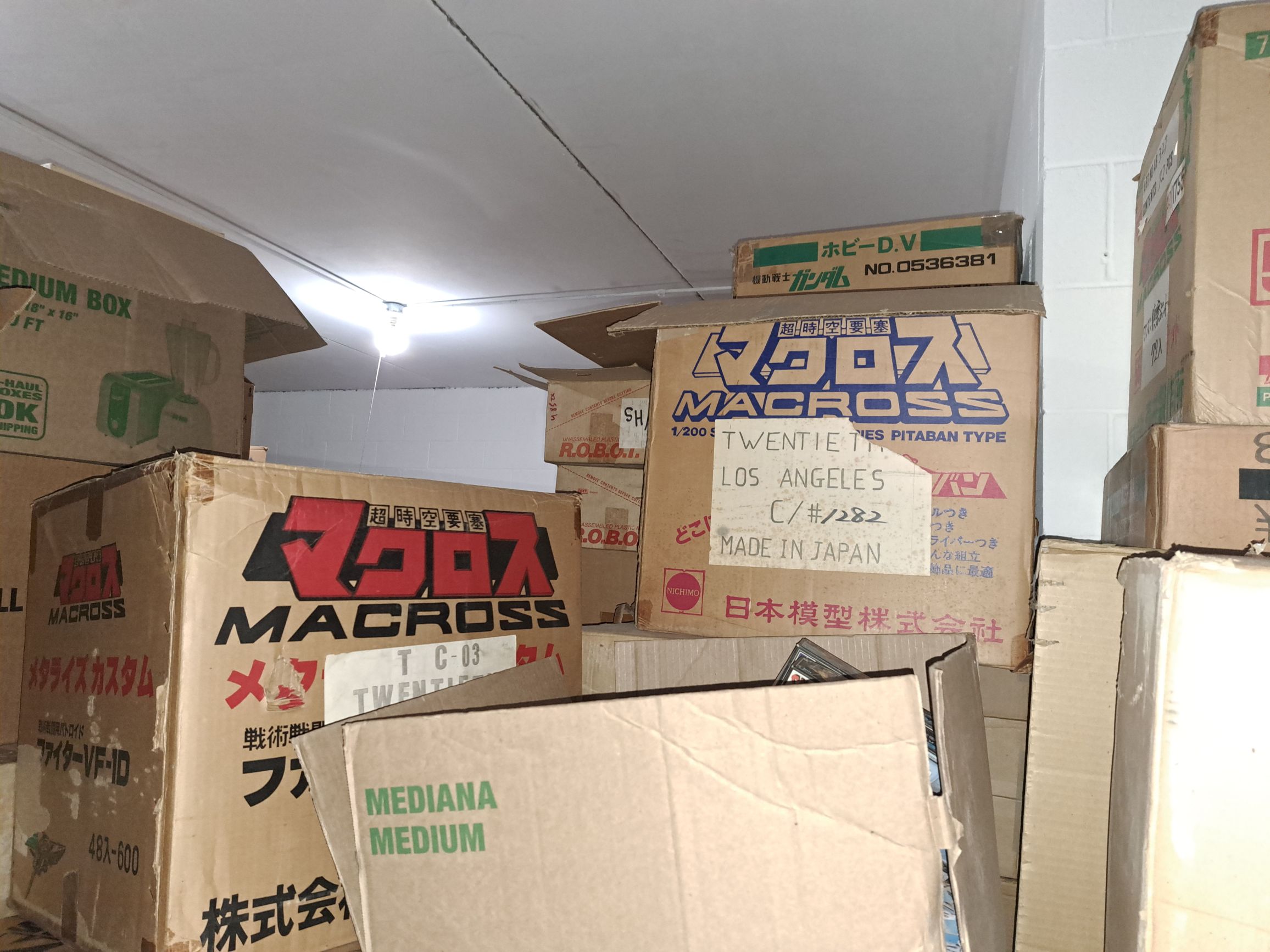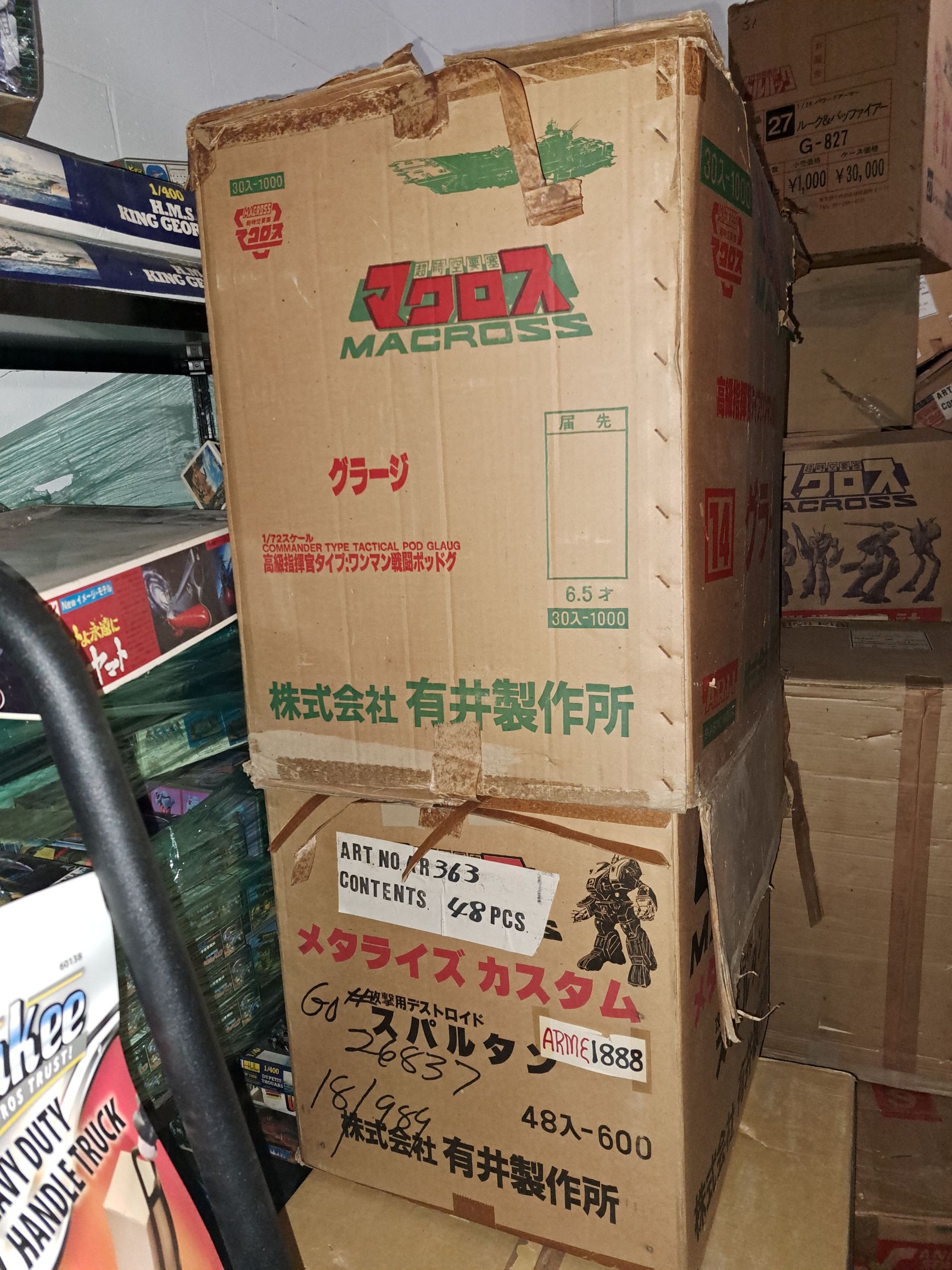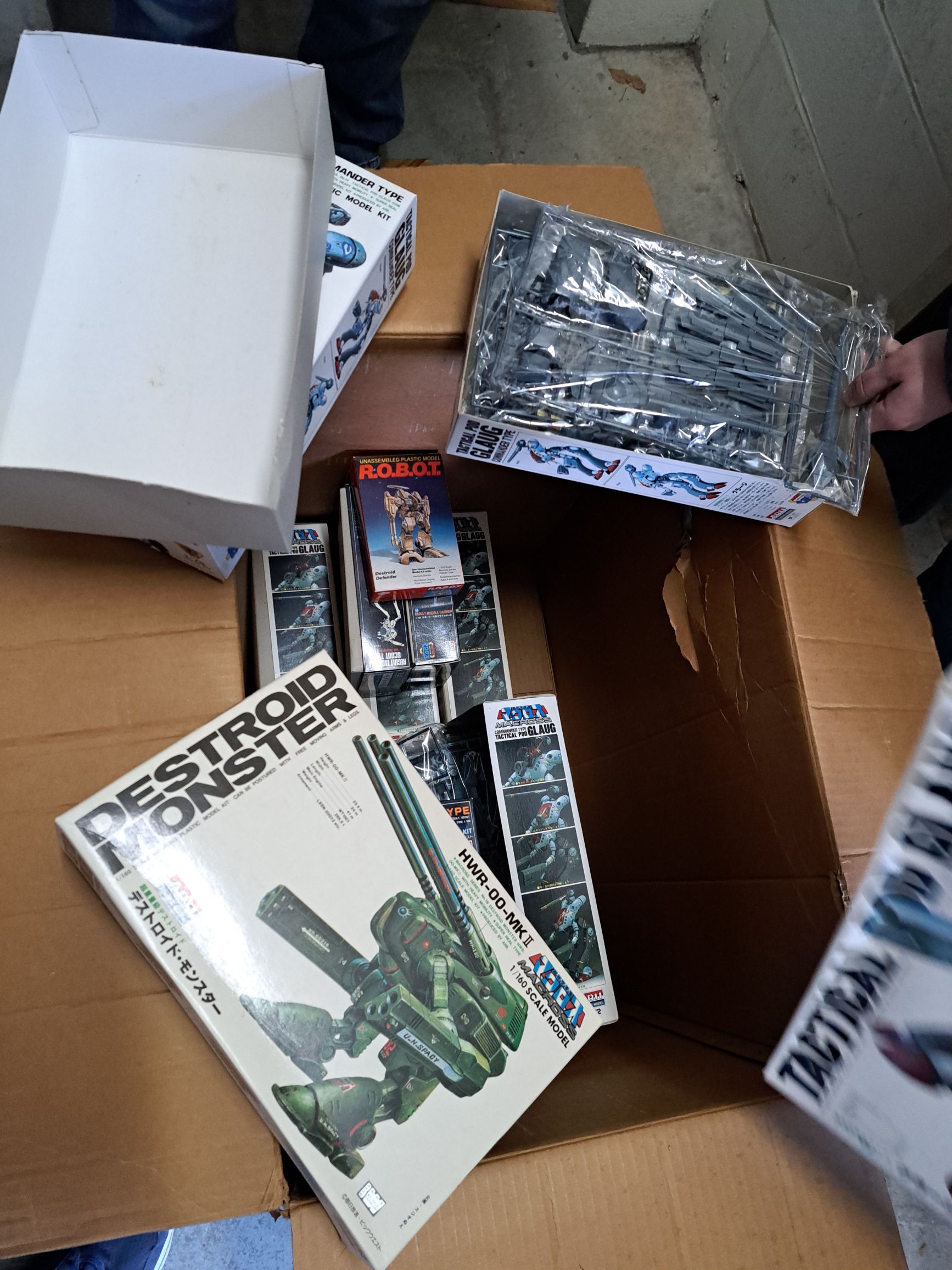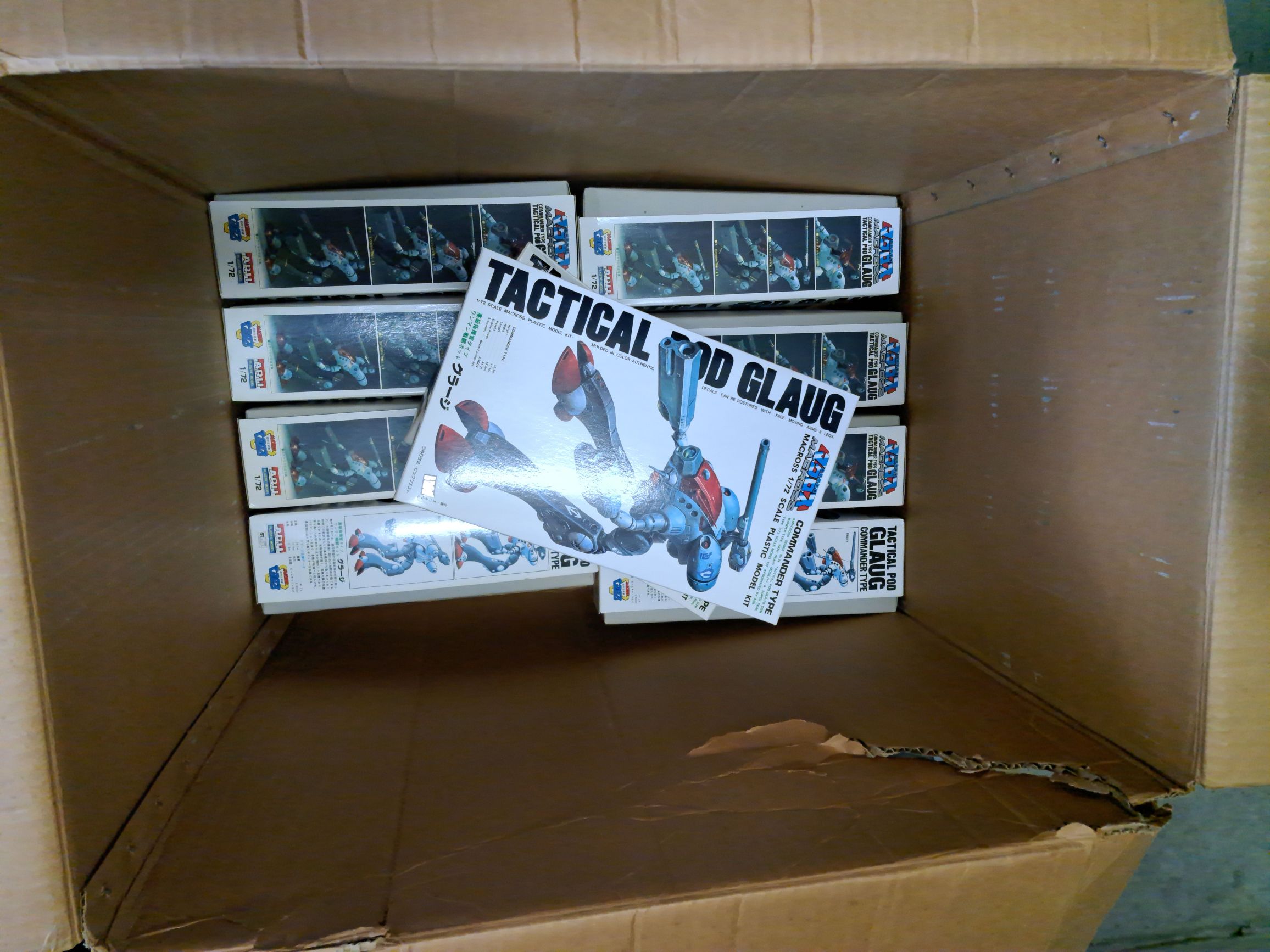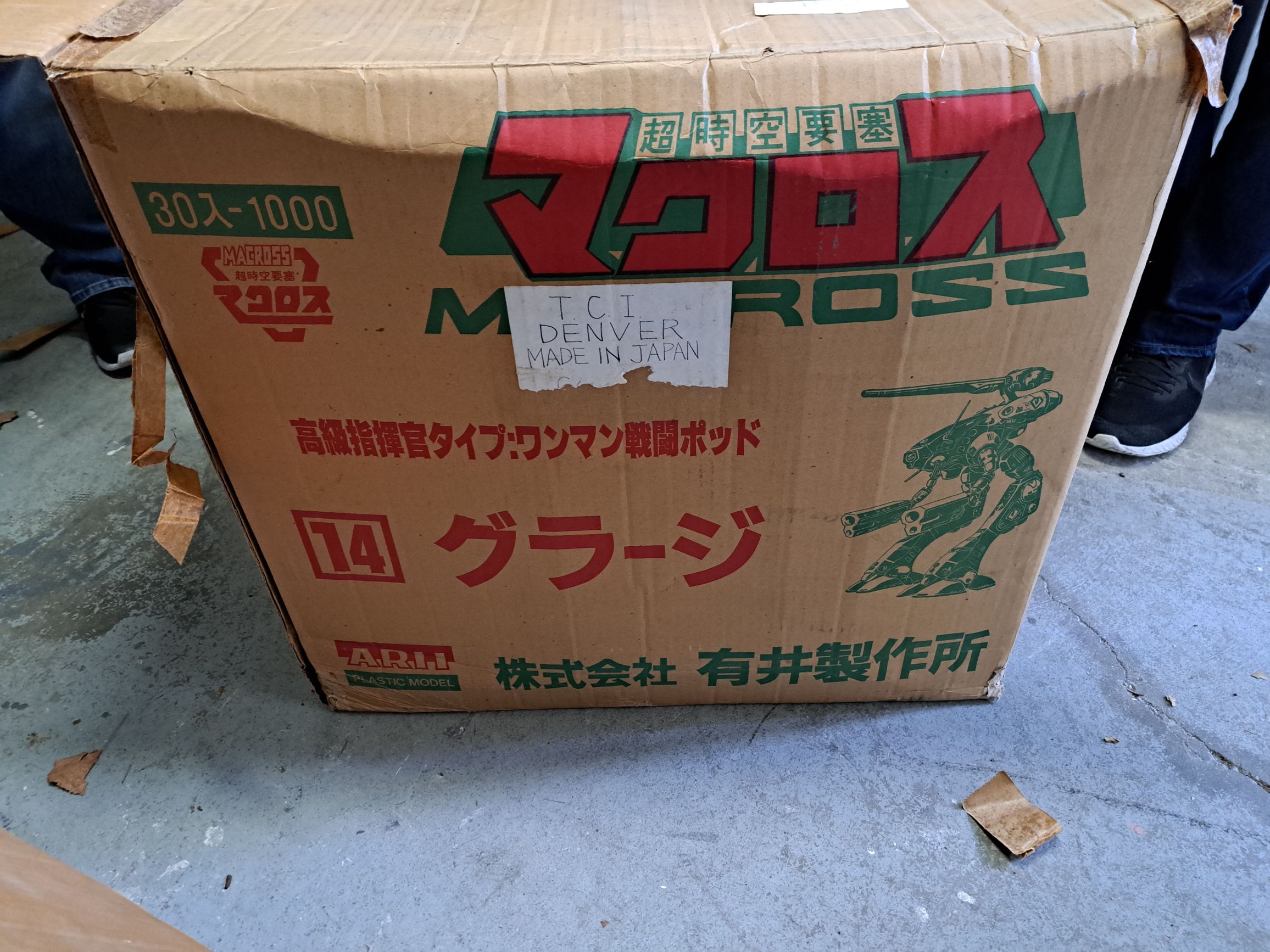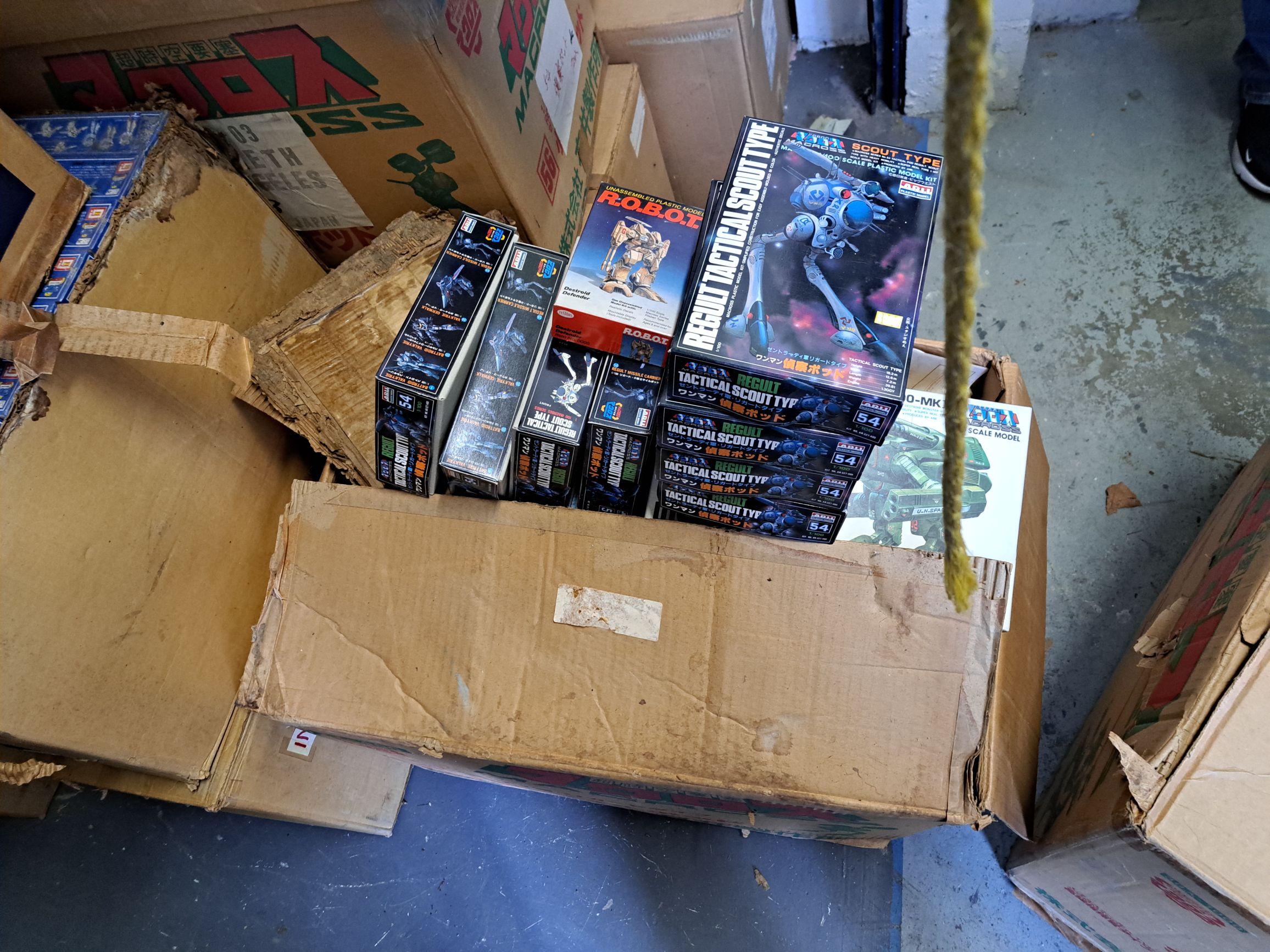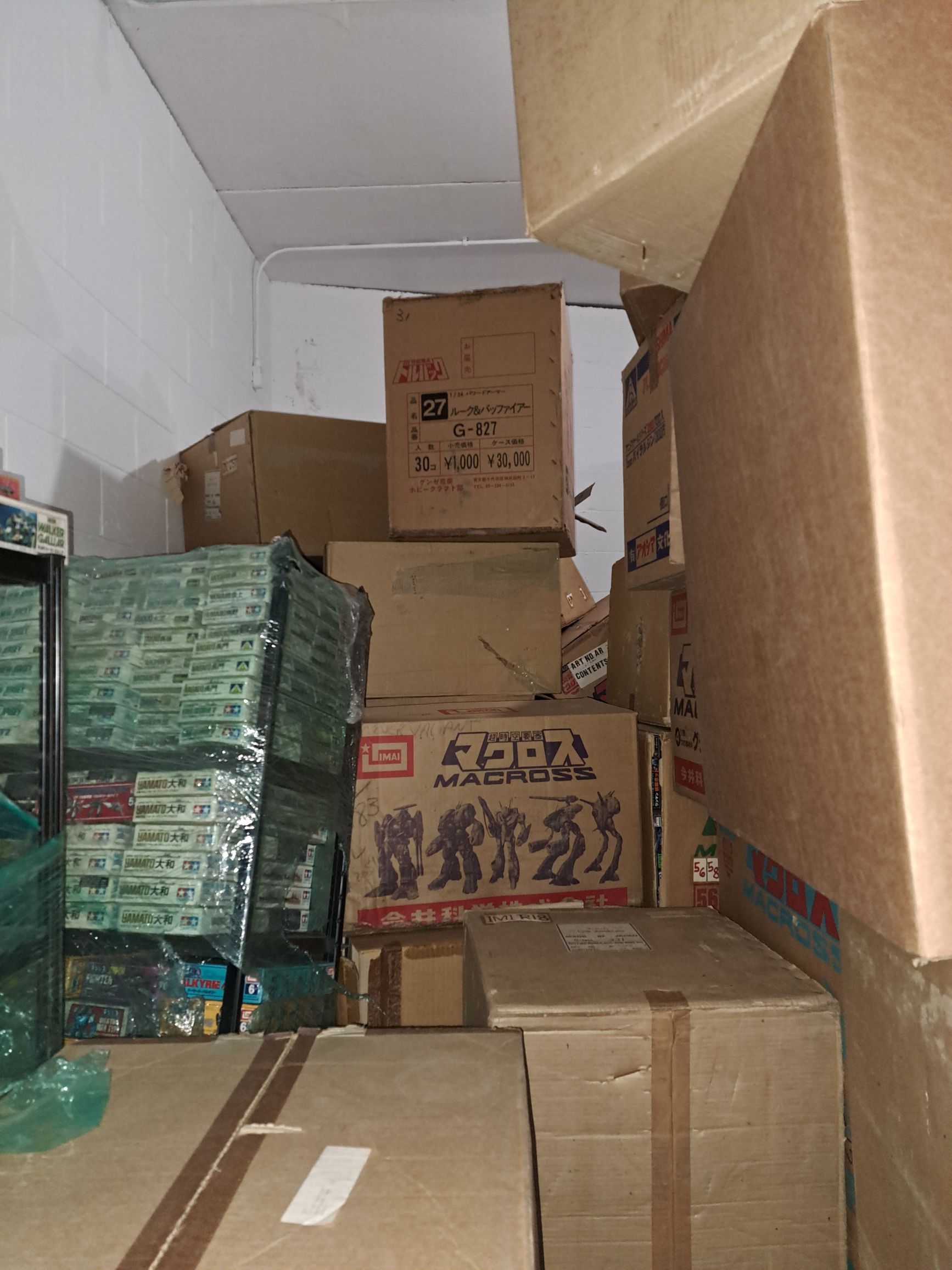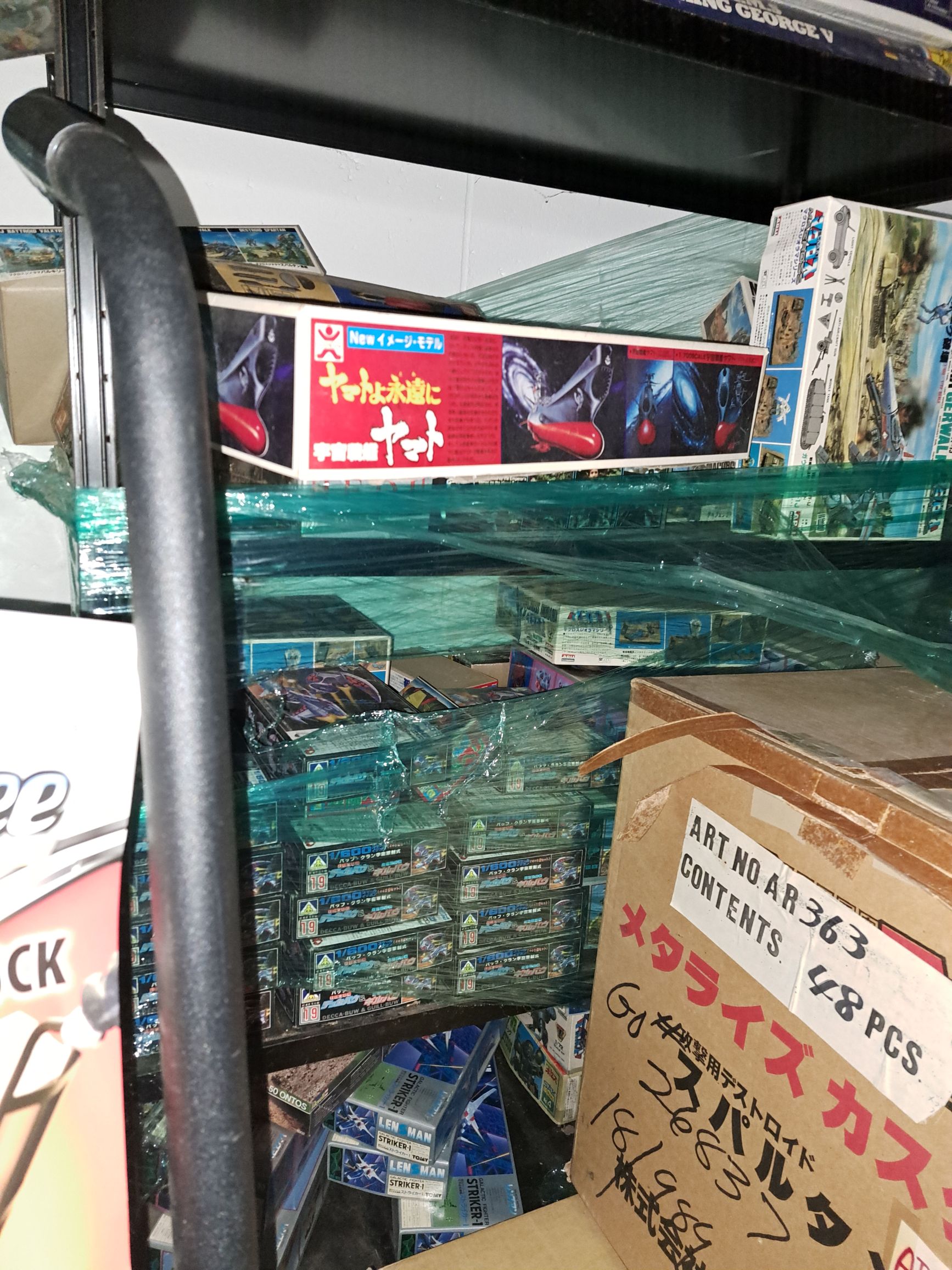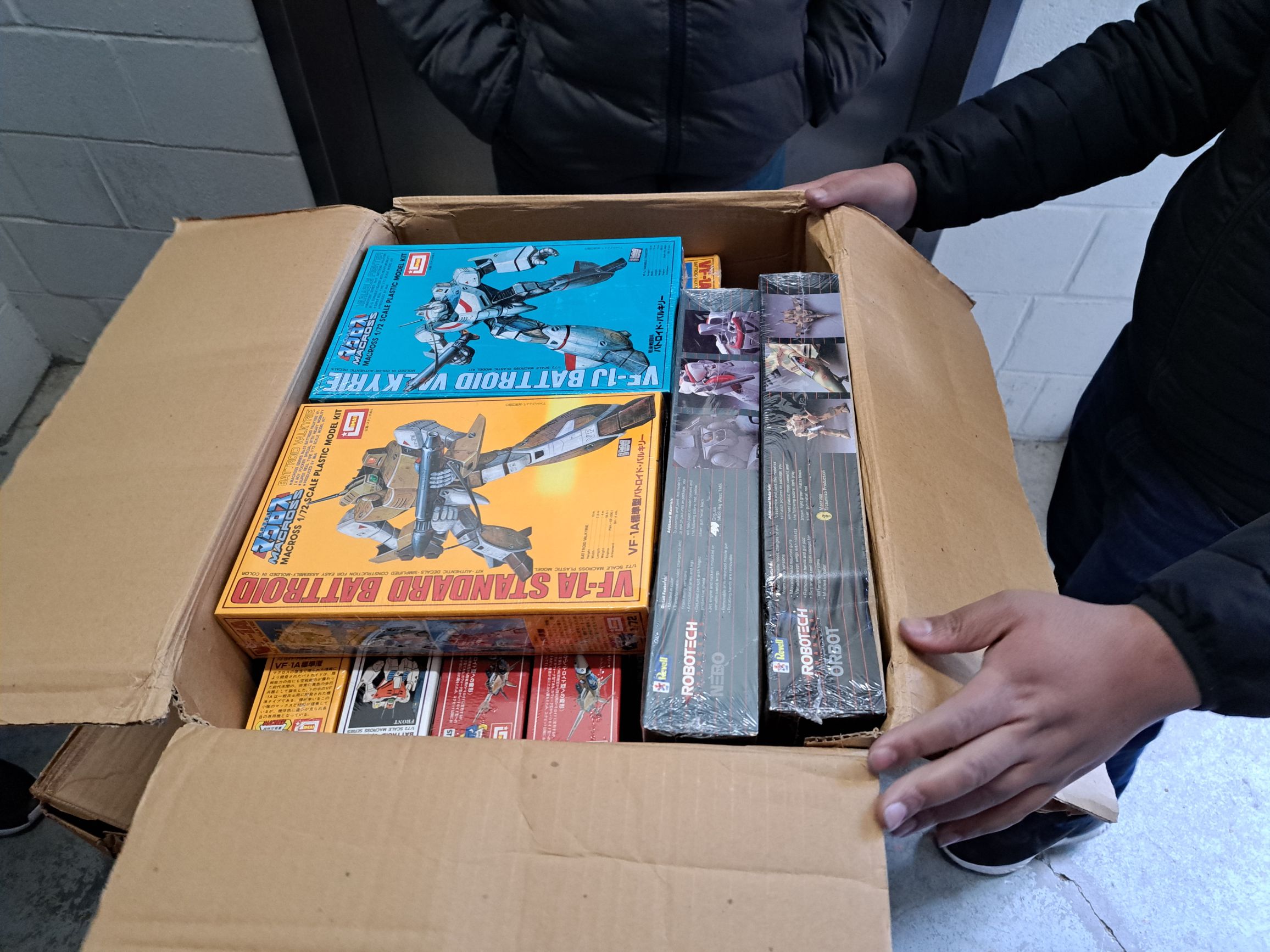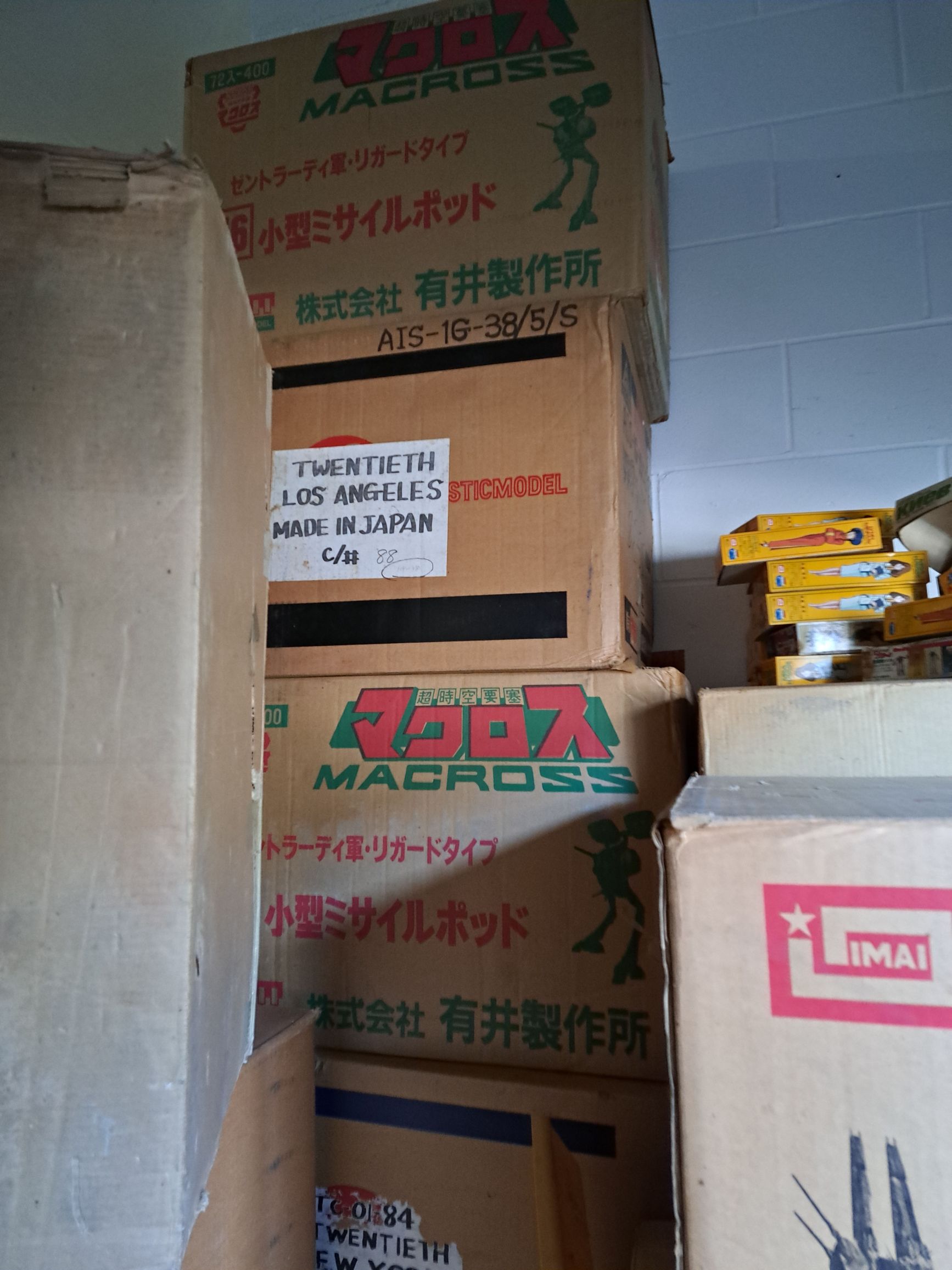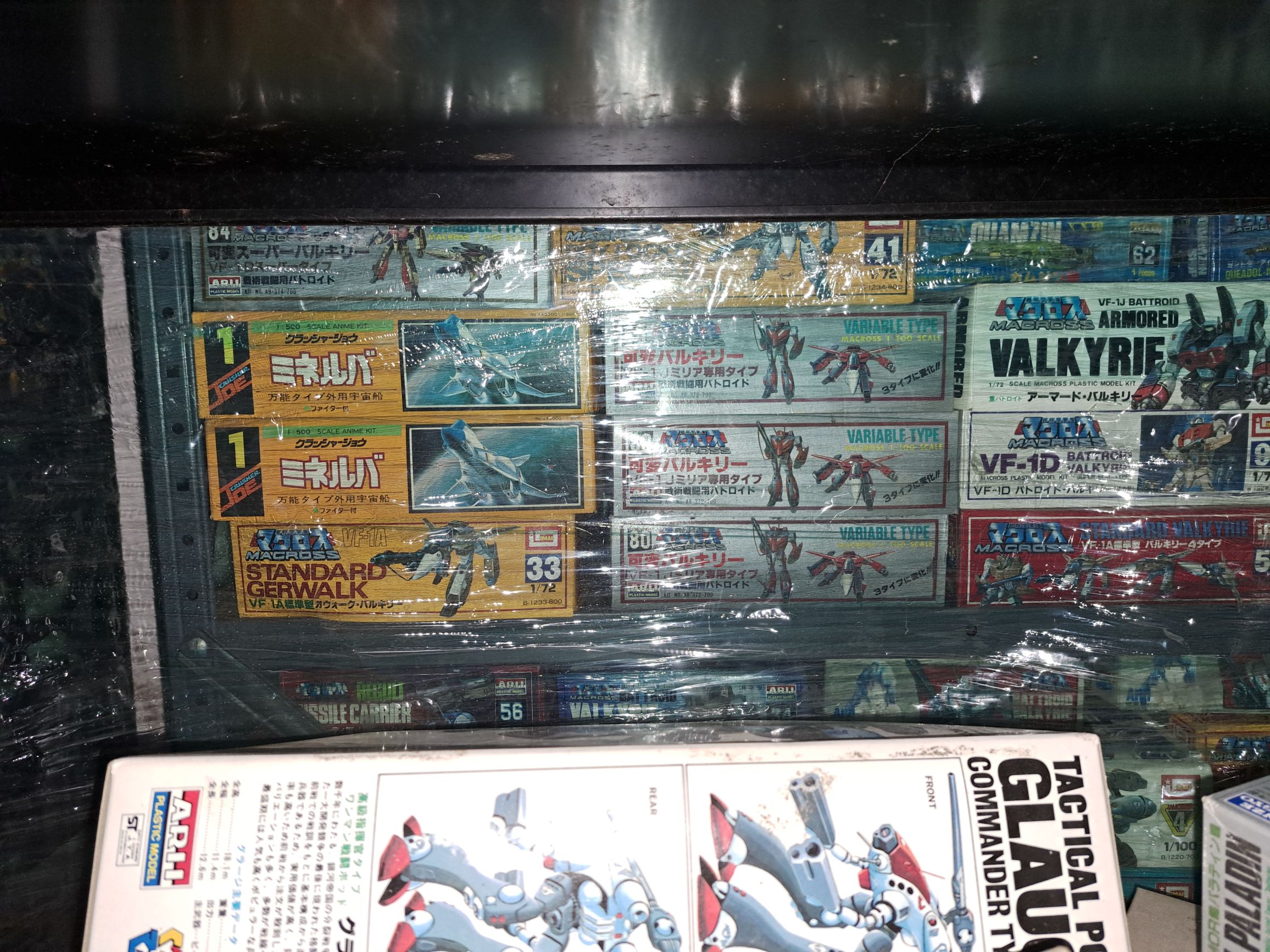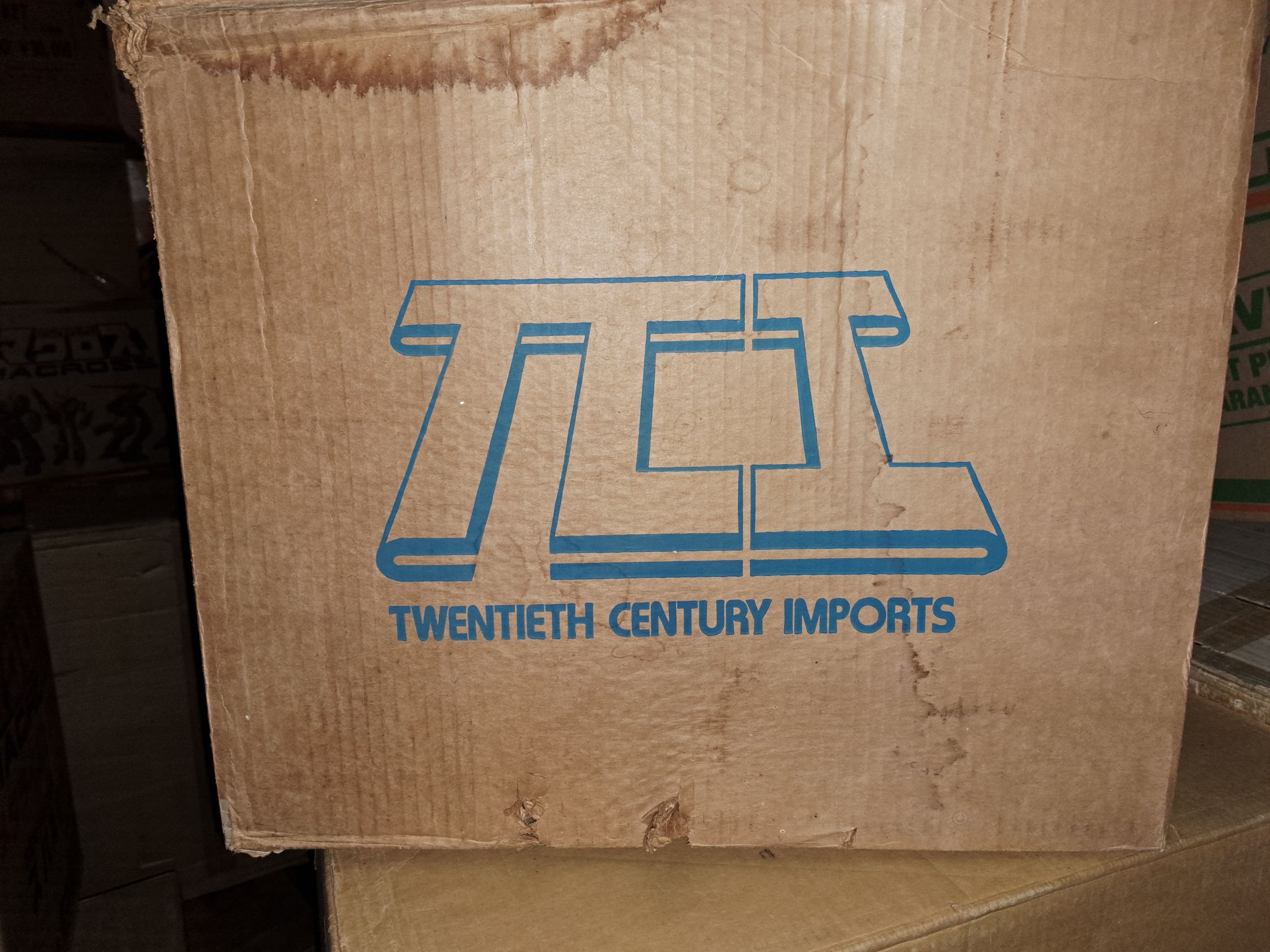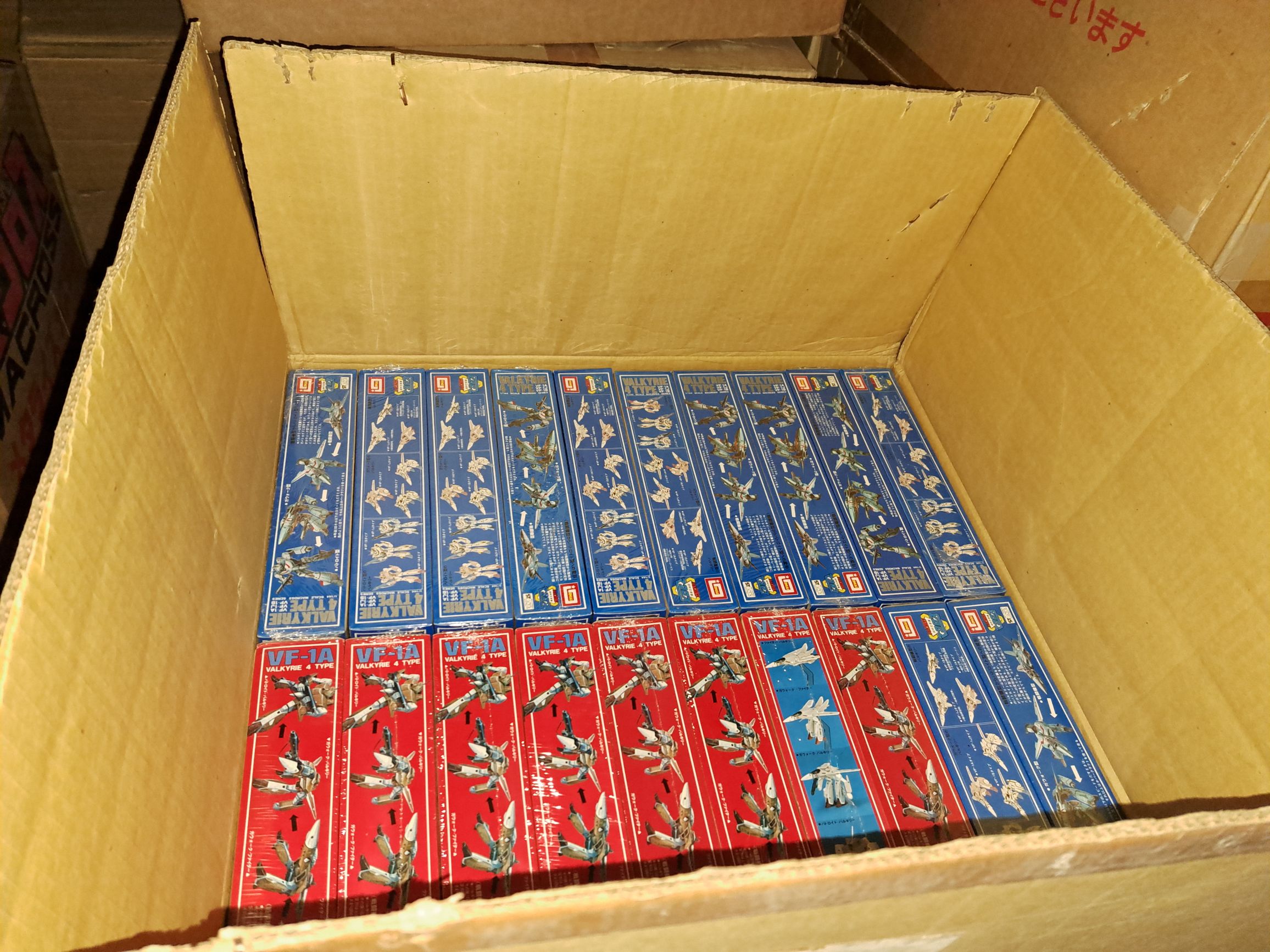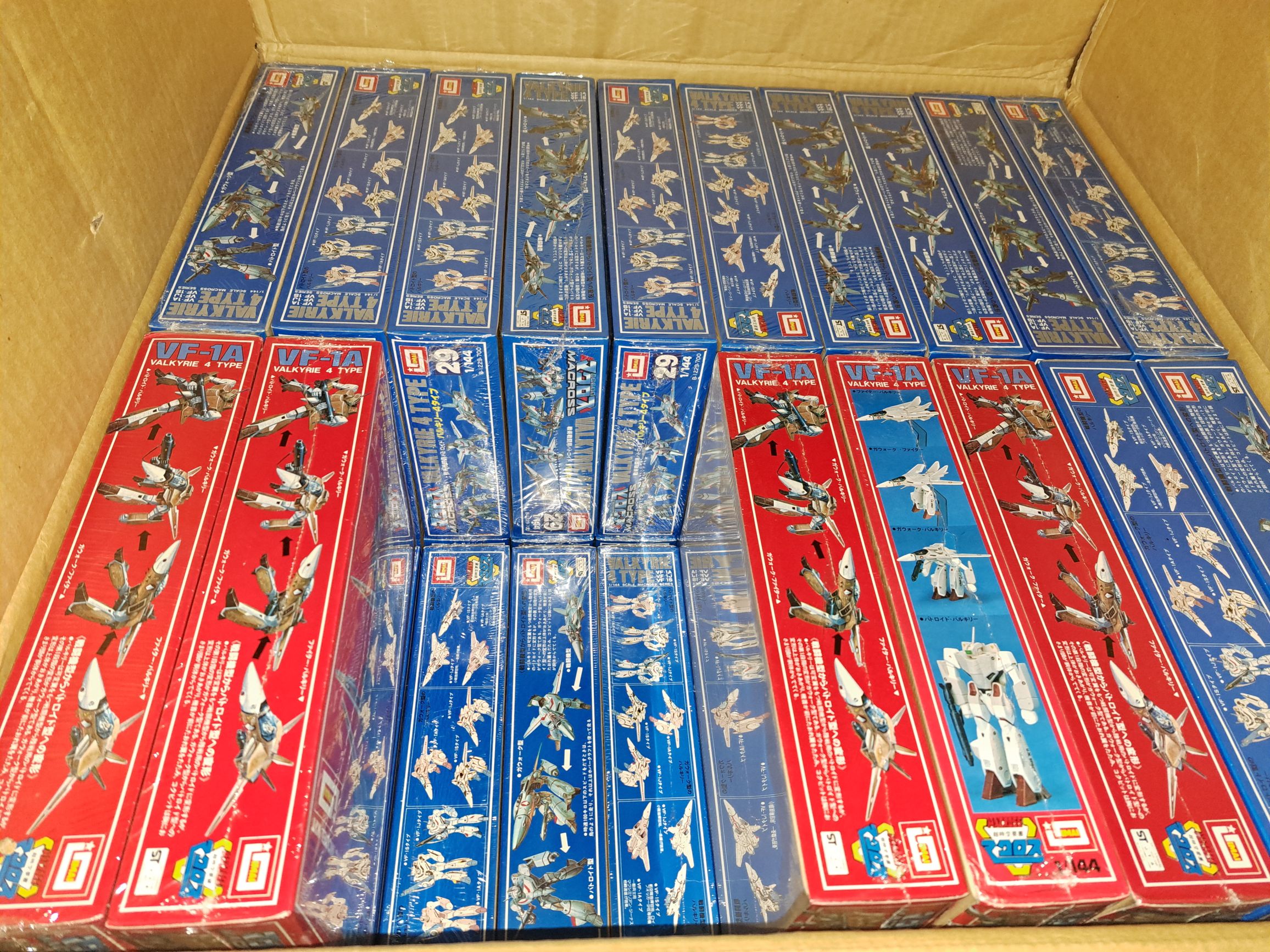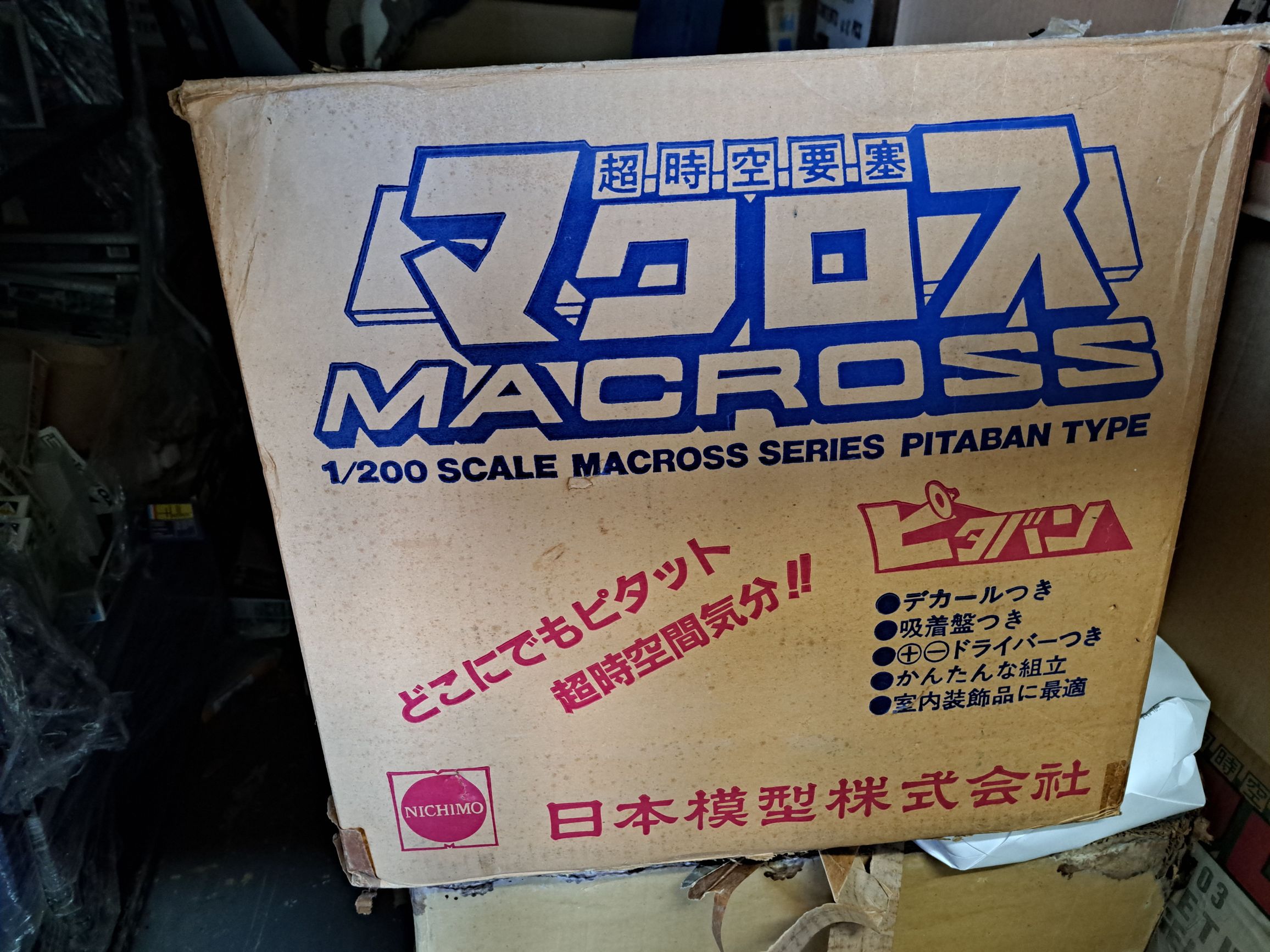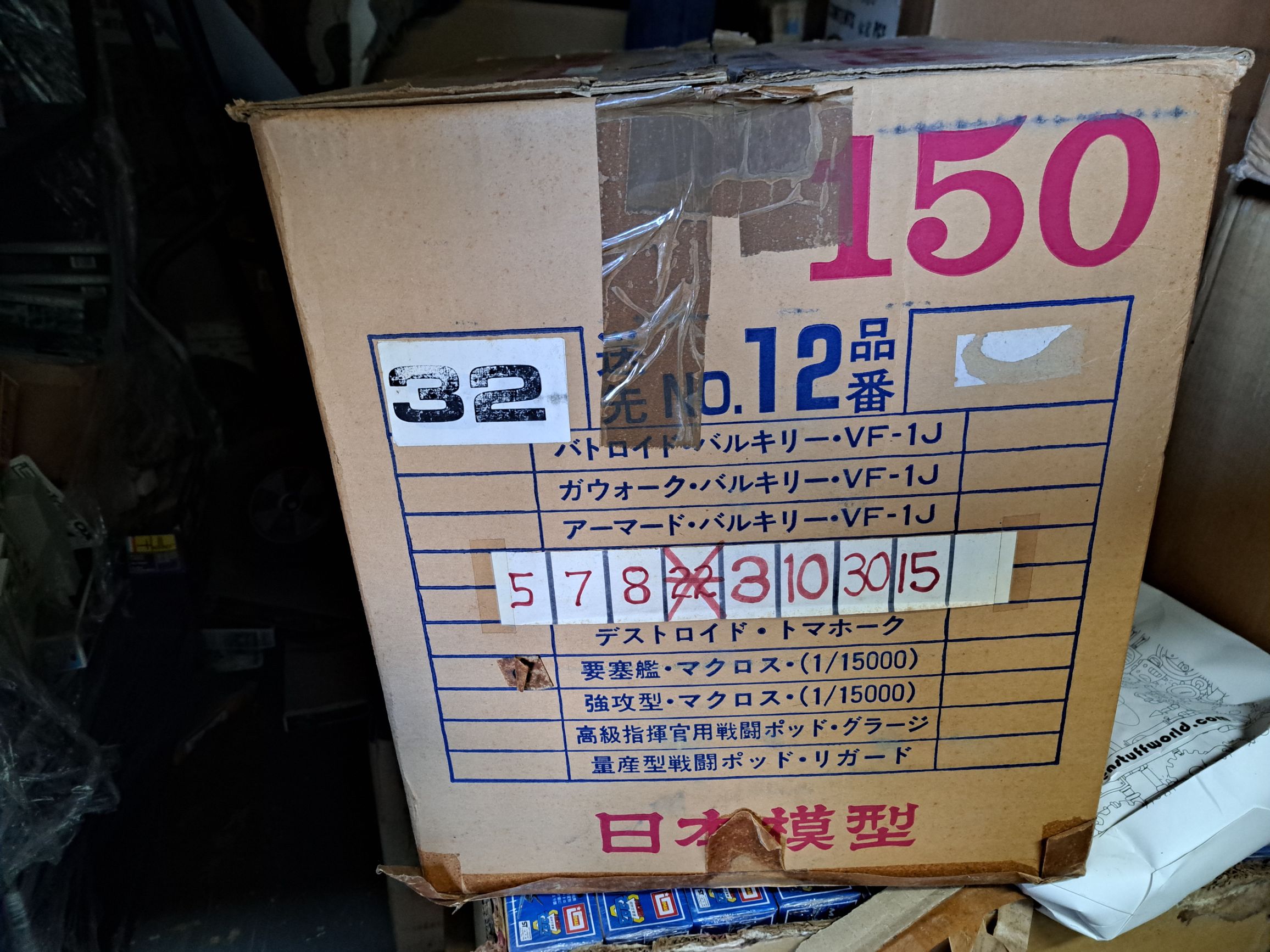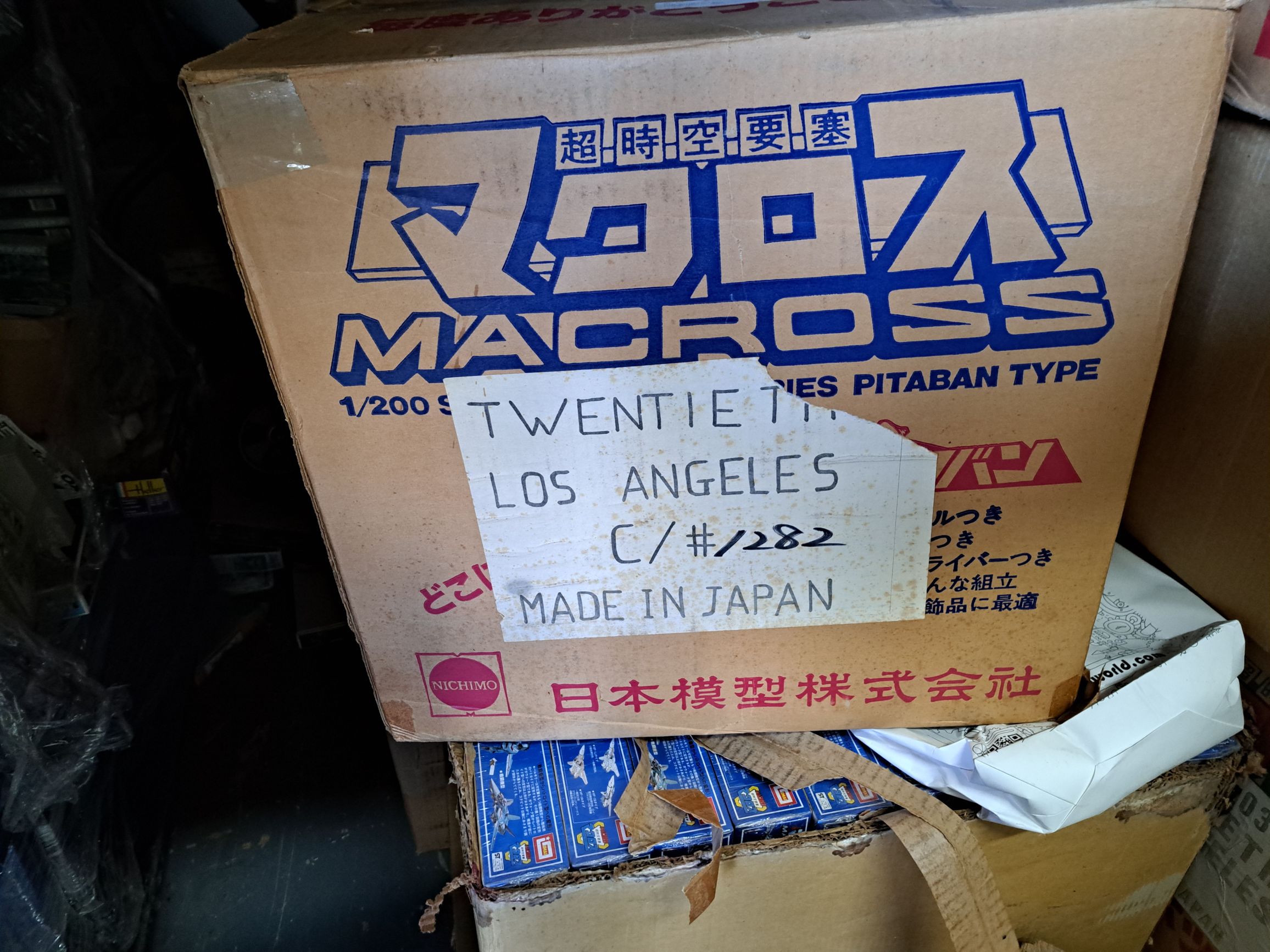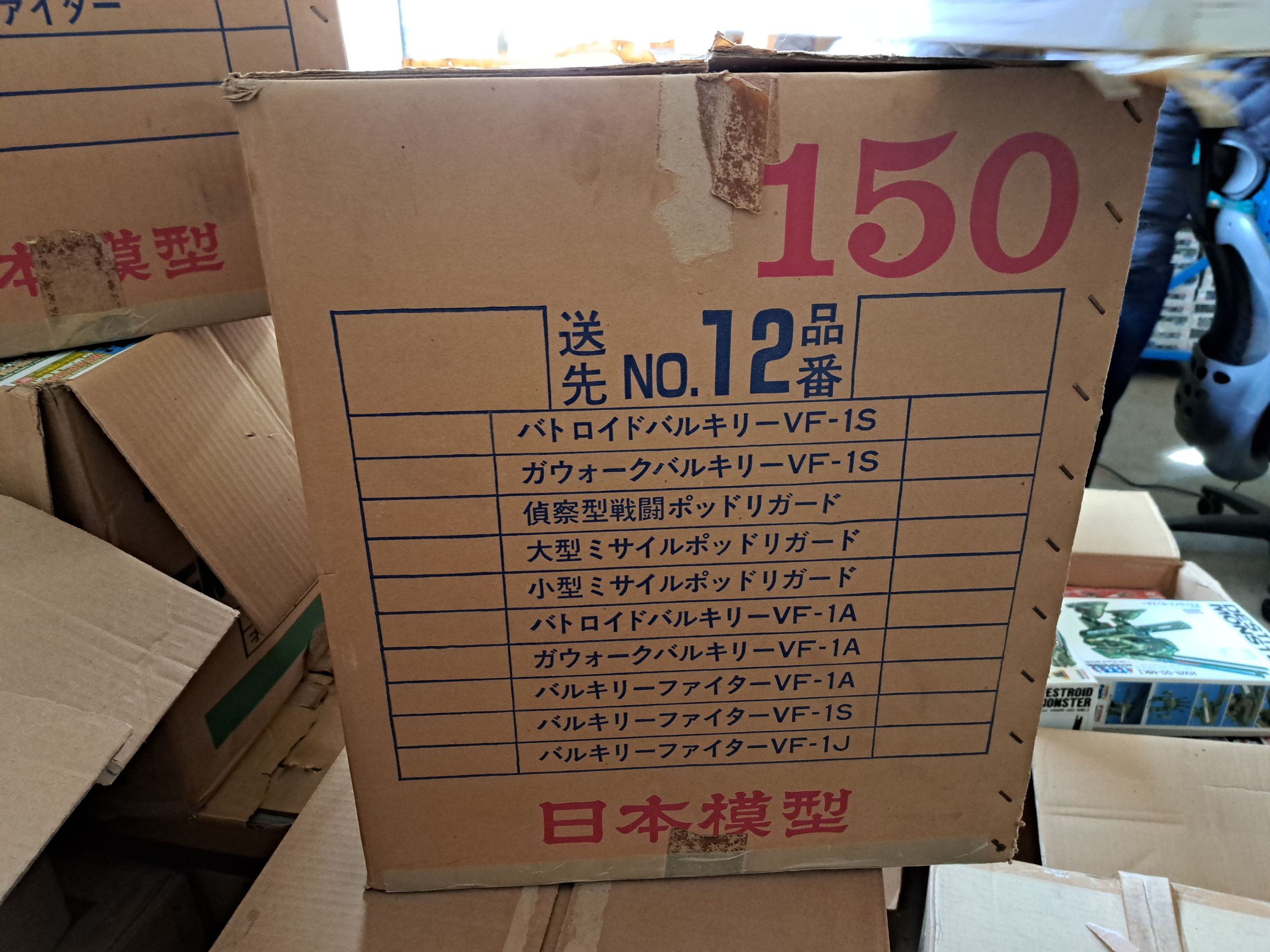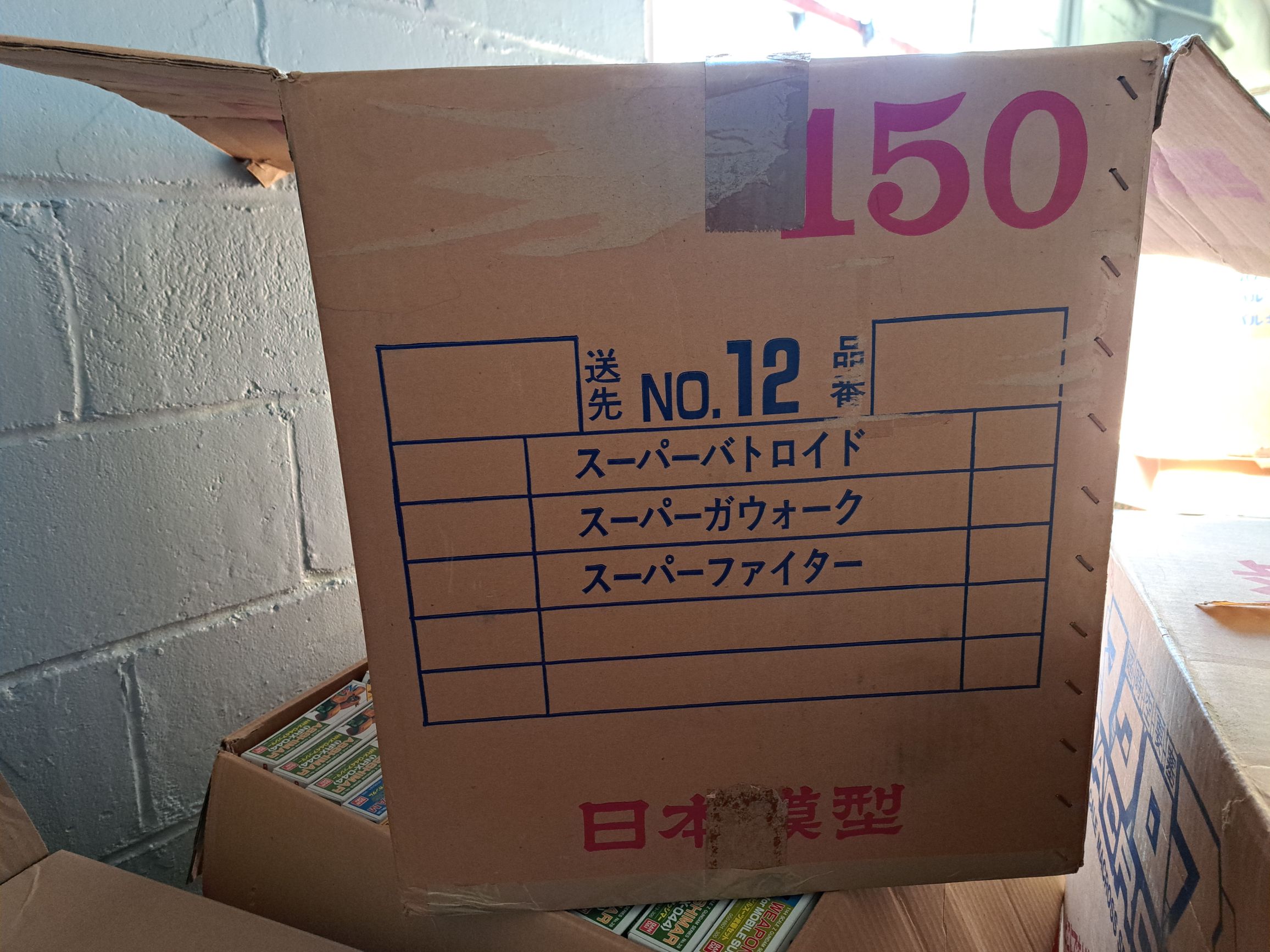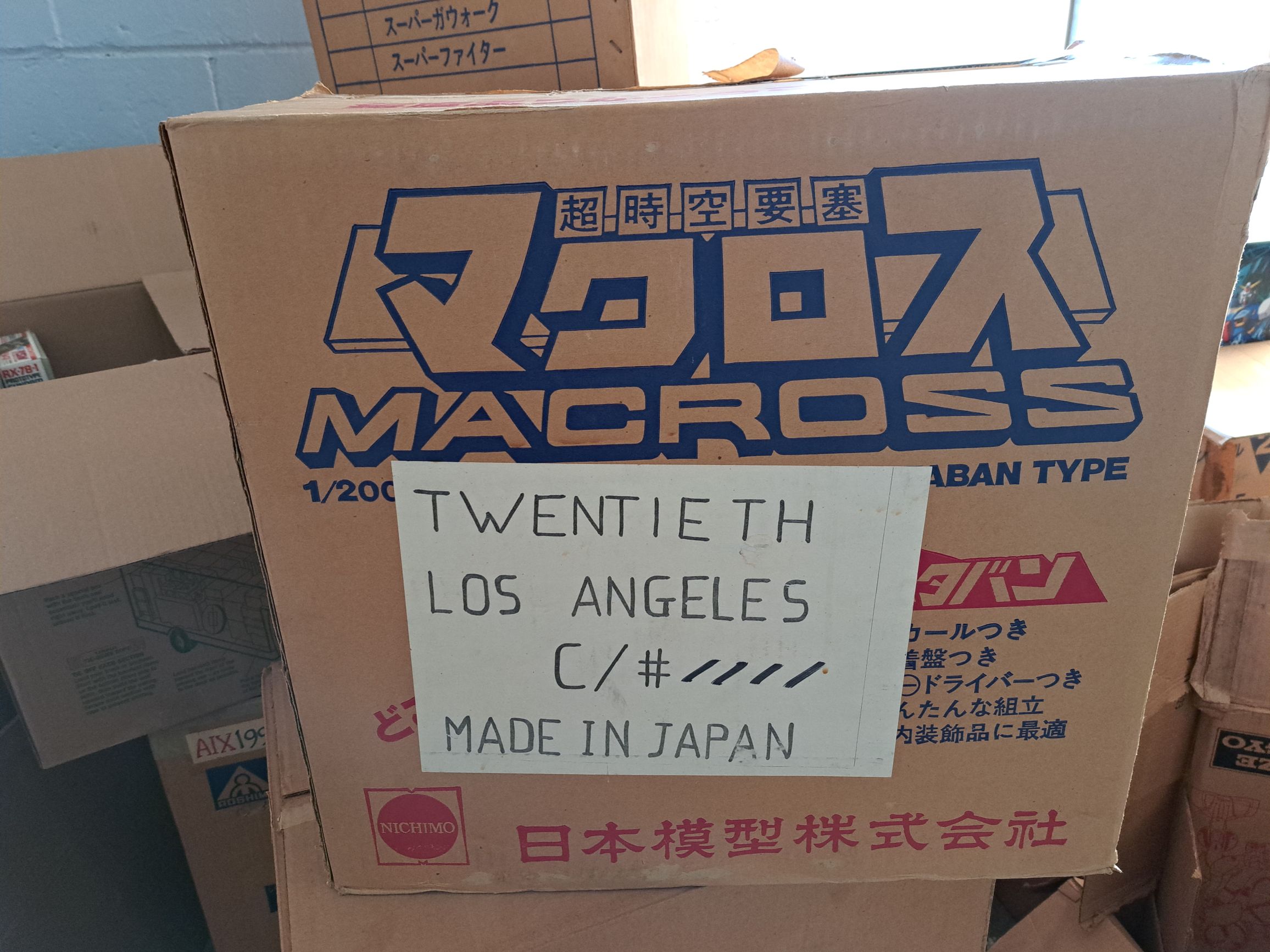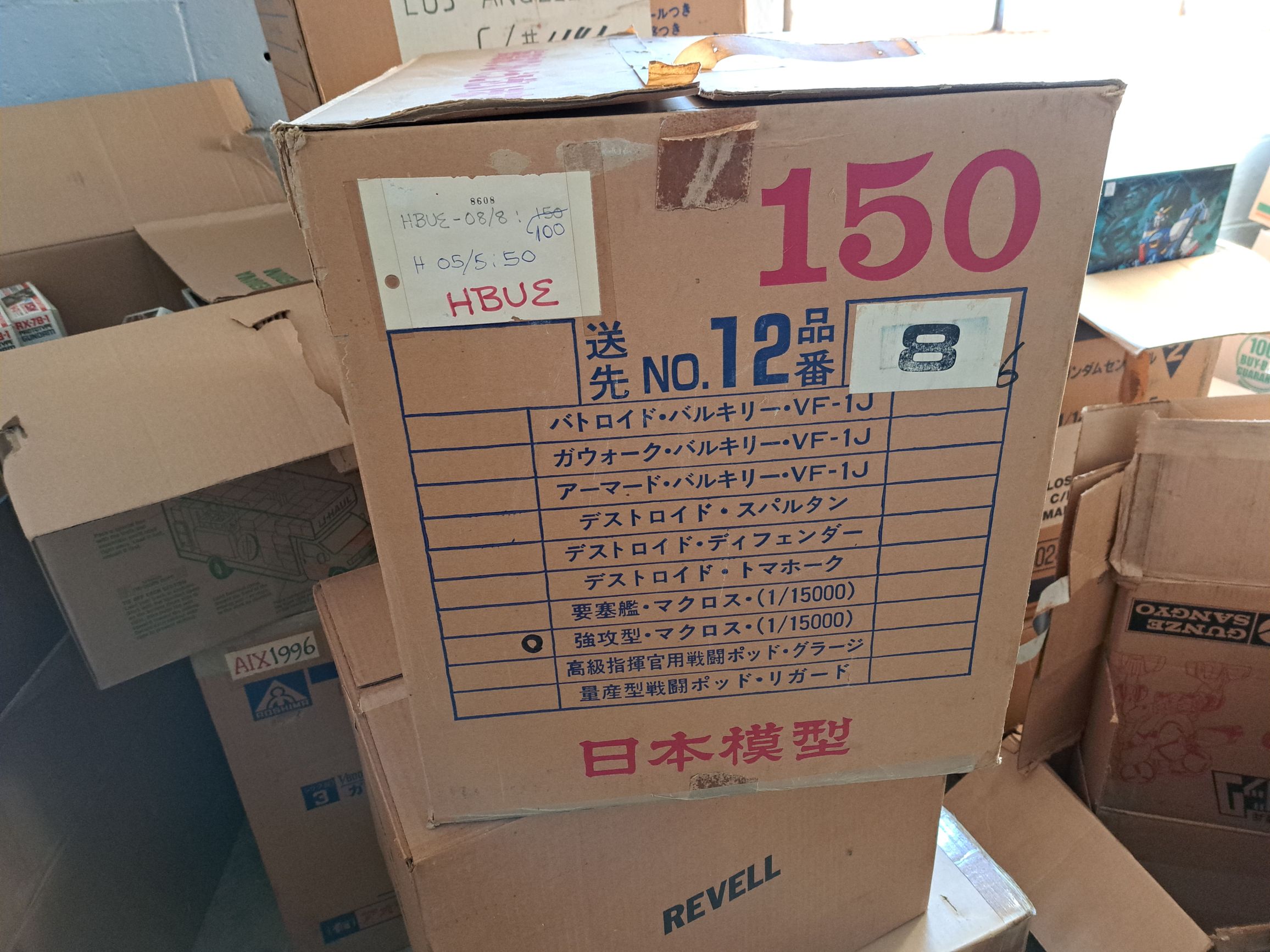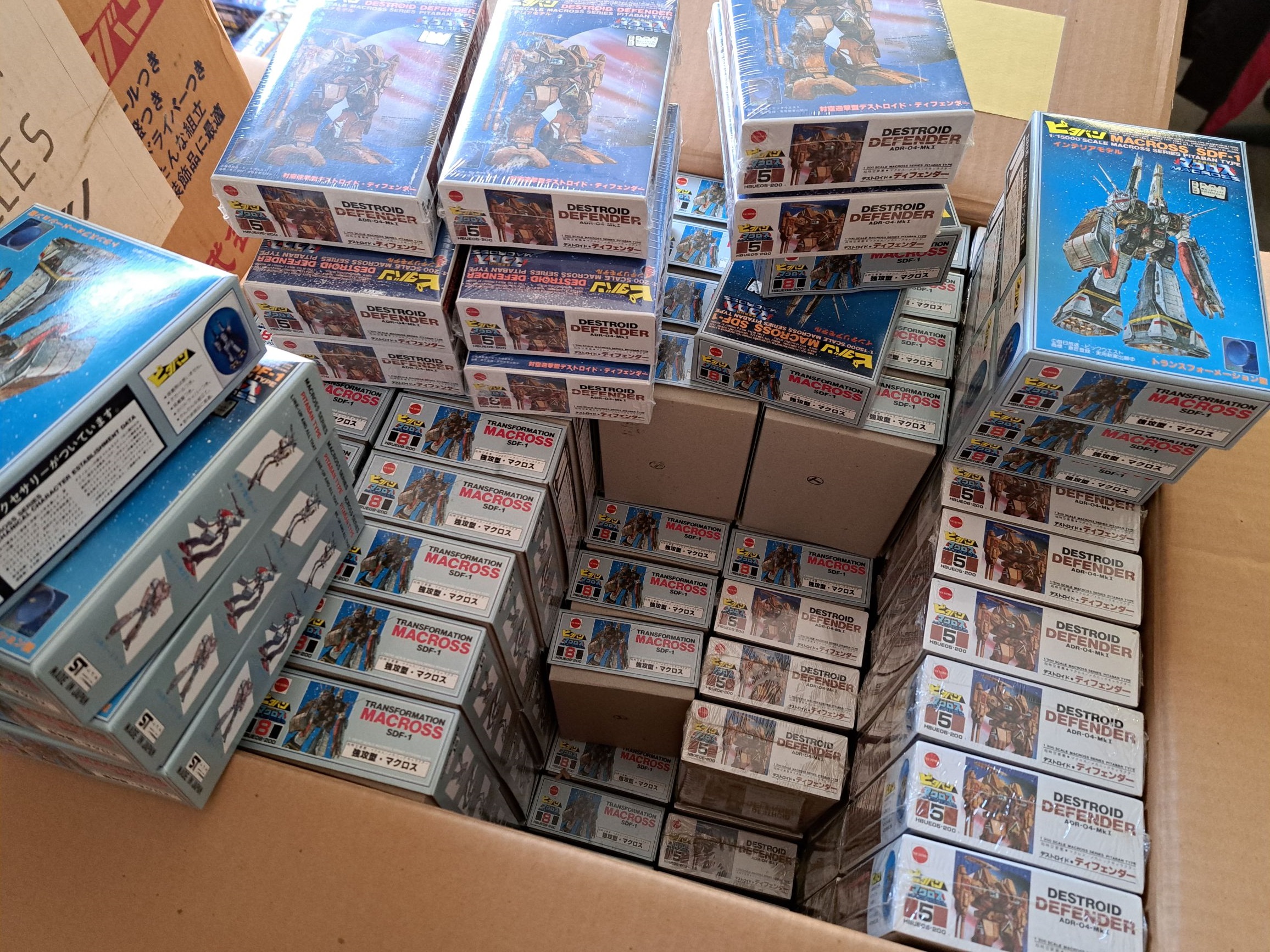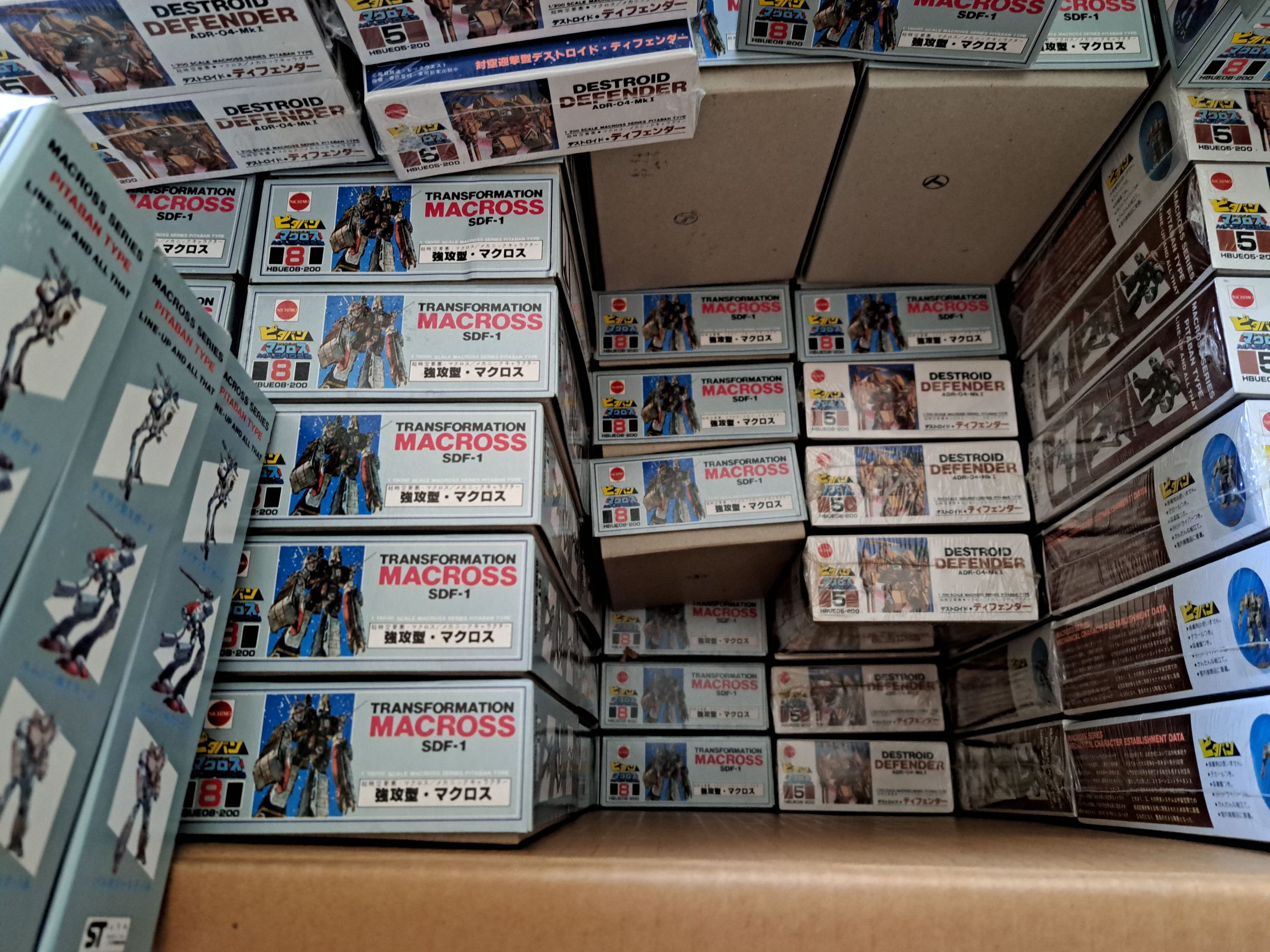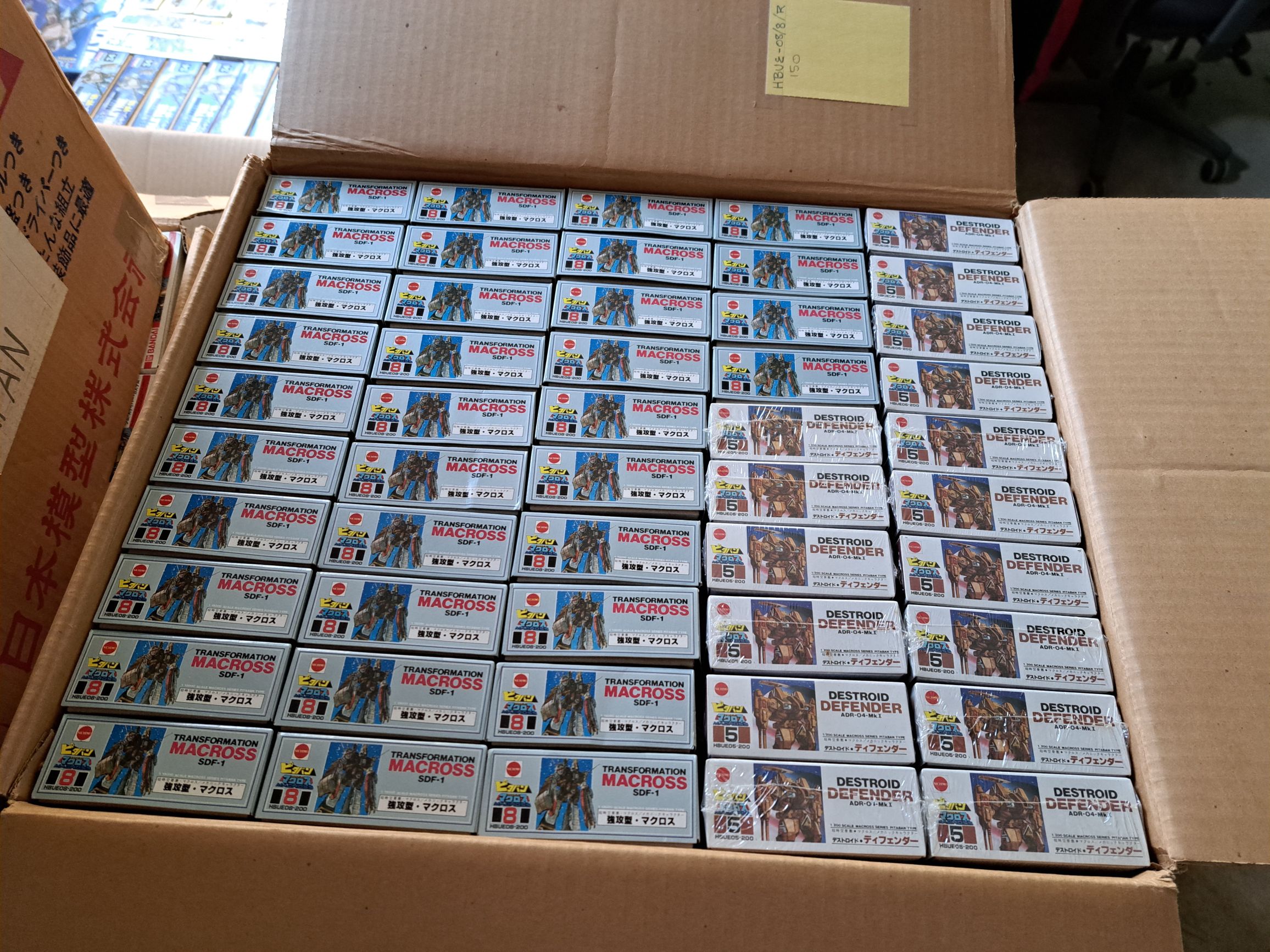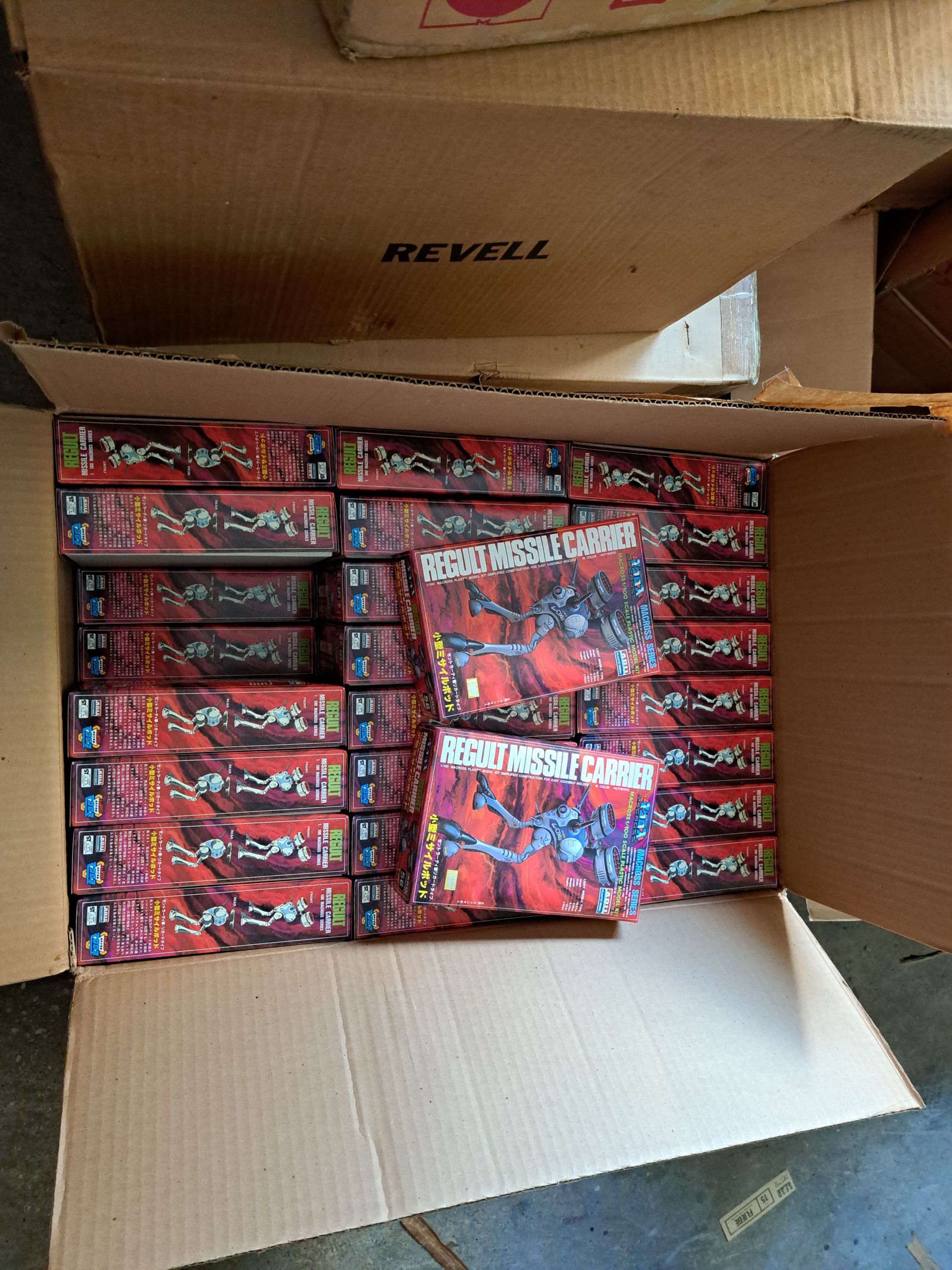 The next update will be everything ELSE in the warehouse…Votoms, Dougram, L-Gaim, Gundam, Star Trek, Yamato etc etc etc
Here is the standard contact boilerplate! See you soon for the next update.

Please visit the Wise Guys Hobbies Ebay store below.
Click here for the The Wise Guys eBay store
Shawn @ MacrossWorld