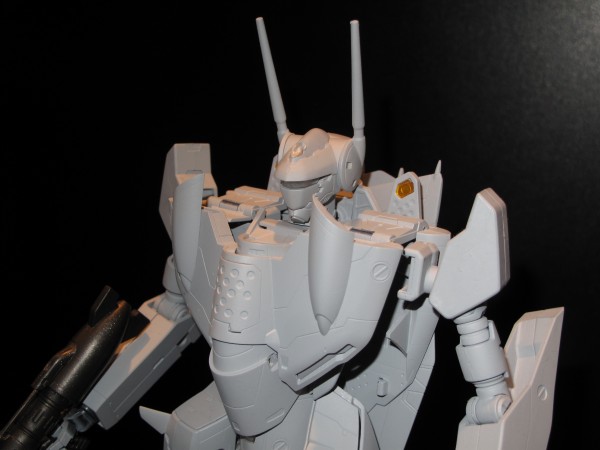 Wonder Festival 2015 Winter was held yesterday (Feb. 8) at Makuhari Messe, and a couple of members of SpeakerPODcast were on hand to take pics and gather all the latest gossip and info.
Of course, the big news for Macross fans was the announcement of the VF-0A and VF-0S, both tentatively scheduled to be released at some point by the end of 2015.
The VF-0A and VF-0S are not reissues of the older Yamato versions but have been redesigned from scratch. More specifically, a lot of the engineering work that was put into the VF-0D was able to be applied to the 0A and 0S meaning that hopefully some of the QA issues that hampered Yamato's earlier attempts will not be an issue this time around.
Pricing has yet to be announced although word on the show floor was that fans should expect a price range similar to that of the VF-0D, give or take a little.
The following photo gallery comes courtesy of Save and includes both the VF-0A, 0S, and 0D, garage kits, model kits and even a little bit of Orguss. Because Renato just wouldn't forgive us if we left it out.
We also ran into original SDF-1 designer Kazutaka Miyatake at the show and had a little chat. But that's a story for a future episode of SpeakerPODcast.