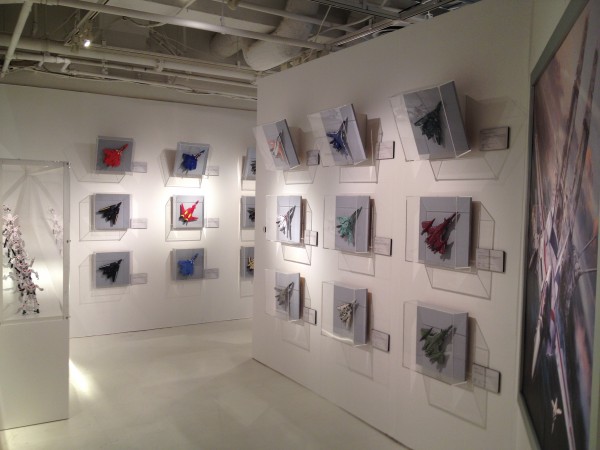 Shibuyack Deculture (incl. MACROSS THE MUSEUM) opened in Shibuya, Tokyo last Friday and half of the SpeakerPODcast crew was there on opening day to check it out.
Apart from having more merchandise than was originally announced, we were also surprised to find that a small portion of the massive amount of new art from MACROSS CARD FIGHTER was also on display in the merchandise shop.
Full impressions to follow in an upcoming podcast. The following photos come courtesy of Save.