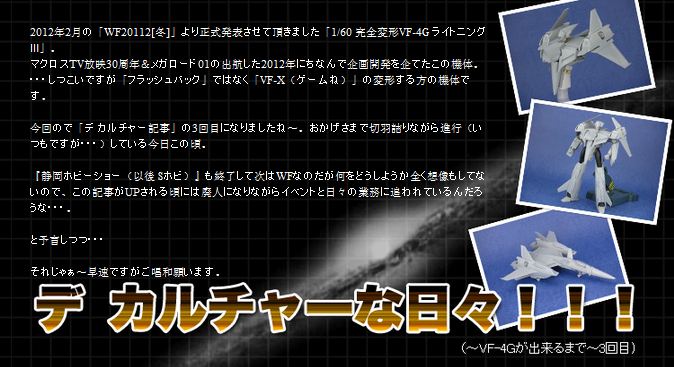 As suspected before, it is due to licensing that Yamato will NOT be releasing the Flashback 2012 version of the VF-4 Lightning.
According to this statement posted on Yamato's page: "We wanted to make it in the white version in FlashBack 2012 but due to licensing issues it wil be the gray version in VF-X".
Hopefully Yamato does include stickers or even decals for those brave enough to paint their limited version web exclusive toy and re-deco it as the iconic skull squadron scheme from the Angel's Paint video.
My suggestion to them would be a white non-paint version follow up with all the appropriate markings.