Member ahiachris posted that more super-deformed kits are going to be sold at the MetalBox booth. This time it's the three remaining Destroids. The Tomahawk, Defender and the Phalanx.
We recently saw the Spartan HERE among the other Metalbox SD Macross kits. These new kits are seen in color as opposed to the recent pictures where all the samples were only primered. According to the MetalBox site, the kits paint application were inspired by the Arii model box art.  Reading further using online translation tools, I'm judging that these will be unpainted, unassembled kits. We'll find out Feb 12.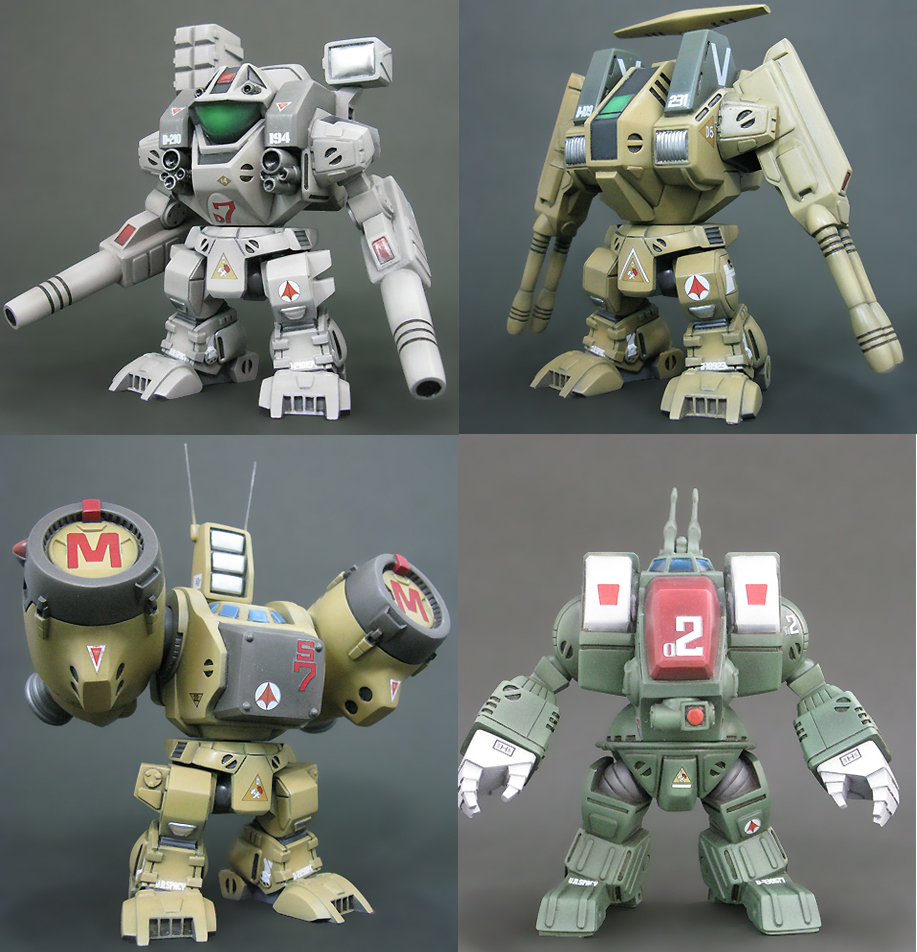 Check out the post HERE and then see the MetalBox site here.
More pics after the jump: