It's always nice to see Macross related news in the mainstream media! Well, mainstream to us Angelenos!
Click on the pic below to view article. There's even a link to the old 2010 article about the MWCon that year.
Sitting here listening to Universal Bunny, waiting for tonight's concert… how good is life?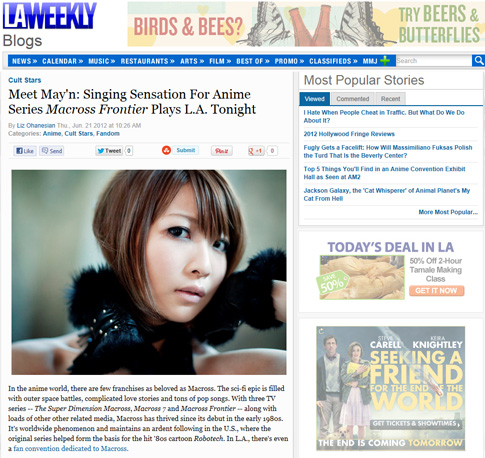 See you tonight and Don't be late!