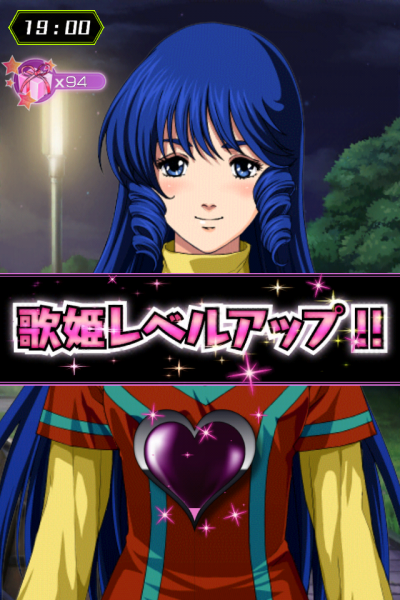 Macross Cross-Deculture, the 'Free-to play' social game for smartphones that debuted on Android devices in July 2012 and iOS later on, will be terminated by Bandai Namco games on February 17 – possibly to make way for the upcoming Macross Card Fighter and Macross Sound Scramble mobile games.
Cross-Deculture was typical card-based free-to-play fare, with the few actual interactive gameplay elements having little resemblance to the original teaser trailer that Bandai Namco initially released. Overall, it wasn't much fun to actually play.
What it did have, however, was some great character art and interesting re-purposing of Macross characters and events (unfortunately as gatcha lucky draw prize campaigns for the most part).
For those who didn't have the chance to see the game in action, a bunch of character and in-game screenshots can be found in the below gallery (sorry for the over abundance of Minmei shots – I used her far more than either Sheryl or Ranka!).