Thanks to Kanedas Bike for the scoop and to IXTL for the bigger scan…
UPDATE! New images after the jump!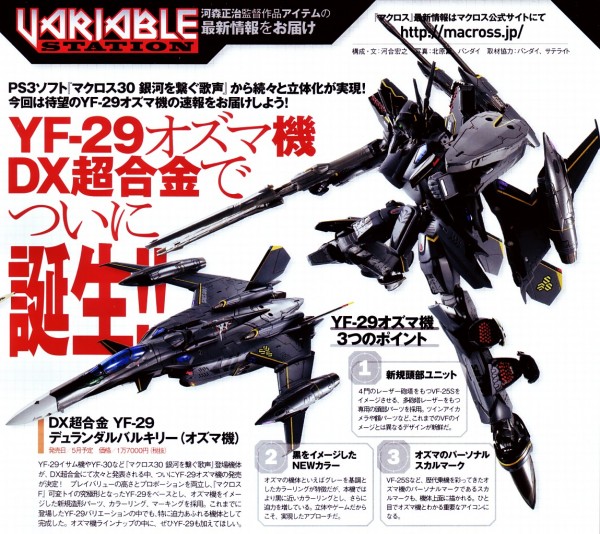 The YF-29 sure is getting it's share of repaints. After the original Alto scheme came the Focker Anniversary, the Isamu colors and now Bandai is going to release Ozma's scheme from the Wings of Goodbye Hybrid Pack and other games. I do think that Ozma always gets the coolest colors. This is set for release May 2014 for 17000円. For sale in Japan only.