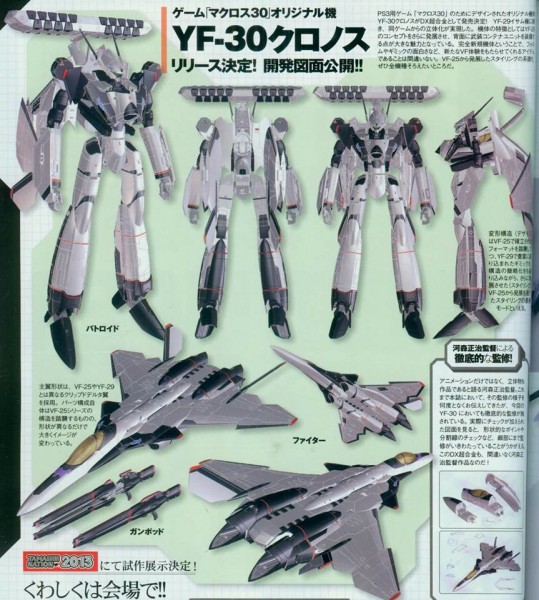 After teasing it for months, Bandai will finally announce the details for their DX-Chogokin YF-30 at Tamashii Nations on November 1st.
The YF-30 was designed by Shoji Kawamori specifically for the PS3 game Macross 30 – Voices Across the Galaxy. It was piloted by SMS pilot Leon Sakaki.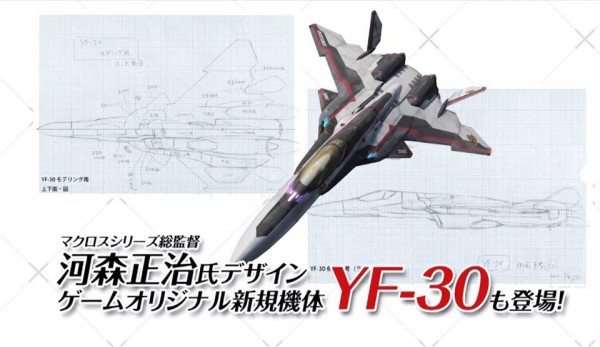 Thanks to MW user IXTL for the scoop and charger69 and wewe for additional pics.