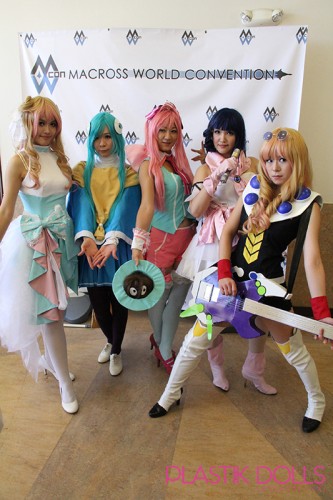 Reports from this year's Macross World Convention are popping up both in the forums as well as elsewhere online and all seem to share a common sentiment – 2013 was a great success and everyone had a great time!
The following is a selection of links/media to help give those who weren't fortunate enough to attend an idea of just what all the fuss was about!
Report from PLASTIK DOLLS.
Report from GEEK.
Report from ANIME DIET.
Report from SUNEYA (Japanese)
Vid from Ron5864
Vid from Jetspectacular

Pics from SpookyElectric.
Pics from XFJ-01A.
Pics from VF-15 Banshee.
Pics from Alex5.
Pics from Jetspectacular.
Of course, all the real chatter is happening on over in the forums, so be sure to check out the MW Con thread!