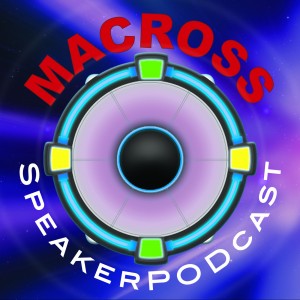 PART 2:
Or, download PART 2 here. (Right-click, save as)
Don't miss an episode! Subscribe to us on iTunes!
Time stamps and more after the JUMP!

Part 2 – Time Stamps
00:00 – More Macross 7 (or something like that)
00:56 – Whatcha been watchin?
01:06 – Let's news
-Yoshiki Fukuyama hospitalized
-Super Dimensional Seminar
-DYRL documentary – "The Men Who Made Macross.'
-Valk news
-Macross the Musicalture
-DYRL theatrical screening impressions.
You can find Matt's interview of Patrick here.
While you're at it, Patrick's books can be found here and here.
Mats can be found here, here and here.
 Discuss Macross 7, Renato's Grandmother and what you like doing with Minmay dolls in the forums!