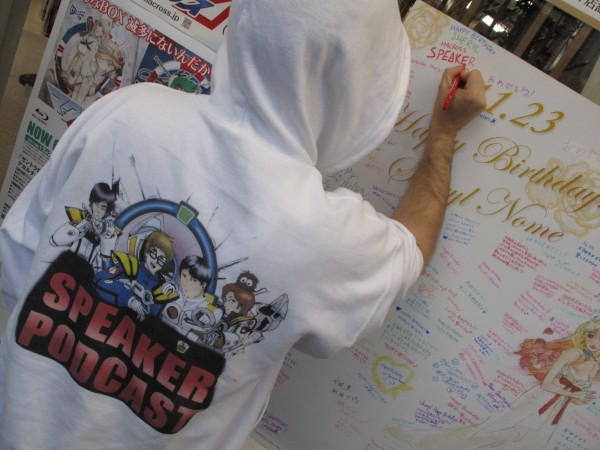 In December. the SpeakerPODcast crew sat down to talk about what we do and don't know about Macross Δ , before reporting on seeing Arcadia's VF-0D up close and personal, meeting Mikimoto Haruhiko, crashing Sheryl Nome's birthday celebrations, thrilling to a Shoji Kawamori & Hidetaka Tenjin talkshow, and rocking out at Firebomber BASARA EXPLOSION 2014!
Oh, and has Renato found a clue as to the fate of the Megaroad 01 that has been sitting right under our noses for the past 20 years? Tune in to find out!
(download – right click & 'save as')
Don't miss an episode! Subscribe to us on iTunes!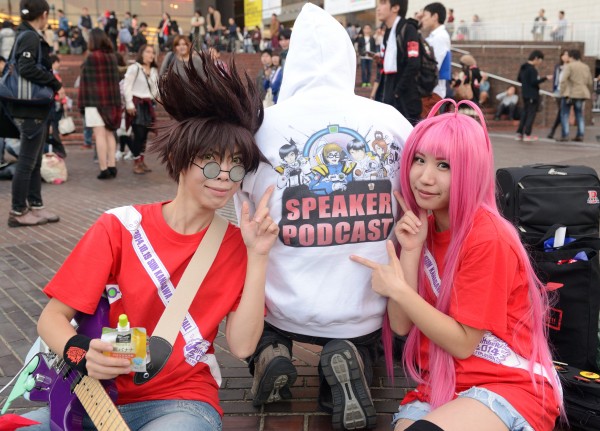 To see more of Hisame, Macross cosplayer extraordinaire, be sure follow her on Facebook. 
Timestamps, photos and more after the JUMP!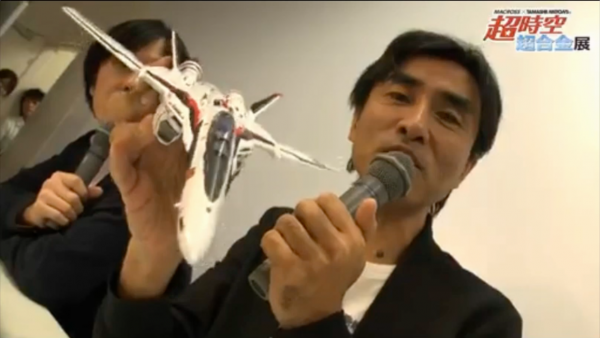 EP.19
00:01:13 – The Delta Report
00:07:16 – Macross THE MUSEUM is comin' to Tokyo
00:08:00 – Oshare Macross & Mikimoto Haruhiko signing
00:20:40 – Chie Kajiura's LABORATORY #09
00:34:43 – Firebomber 2015 BASARA EXPLOSION!
00:51:16 –  May'n's RE: May'n Act
00:54:37 – Miyazawa Mokei Winter Exhibit & the VF-0D.
01:06:57 – Has Renato discovered the fate of the Megaroad o1?!?
01:09:42 – Sheryl Nome Birthday Celebrations & Hi-Metal R!
01:27:54 – Shoji Kawamori x Hidetaka Tenjin Talkshow