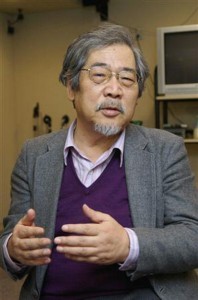 Various sources this morning are reporting that Noboru Ishiguro, director of the original Superdimensional Fortress Macross, passed away last night.
He was aged 73. Apart from Macross, Ishiguro will also be remembered for his work on Space Battleship Yamato, Orguss, Megazone 23 and the Legend of Galactic Heroes. Still active in the industry, he also directed Tytania (with character designs by Macross artist Mikimoto Haruhiko), and was recently involved with the yet-to-be-released series Angel ScandyS.
An anime great has left us, one who's eye for detail and understanding of human relationships touched millions worldwide and influenced an entire generation of animators. Here's hoping his work will inspire for generations to come as well.
An interview with Ishiguro by the Anime World Order crew can be found here.

An older, pre-Macross interview can be found here.