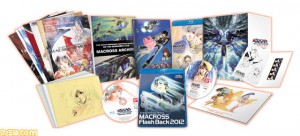 Famitsu.com has broken the first news on the upcoming Bluray release of Do You Remember Love.
The film will come in two flavours: the standard Hybrid Pack edition for 7140 yen and the Hybrid Pack 30th Anniversary Box for 13800 yen.
Both versions include a packed in game 'My Boyfrend's a Pilot 2012' on the movie bluray disc itself.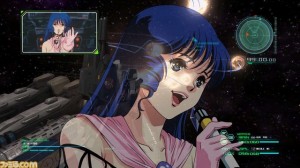 The Hybrid Pack will include the following extras:
-90 min special features disc:
Flashback 2012
The beginnings of Macross: Kwawmori meets Miyatake
Documentary – Do You Remember Love: Flashback 2012
Animation from past videogames based on Do You Remember Love
Do You Remember the Taste? (collection of old tv commercials)
Image Board Gallery
Trailer collection
Colour booklet
Mini-size replication of the original theatrical booklet
Mini poster collection
Design sketch collection
Outer box illustration by Tenjin Hidetaka
Anime magazine archive
Film strip
(via Famitsu.com)