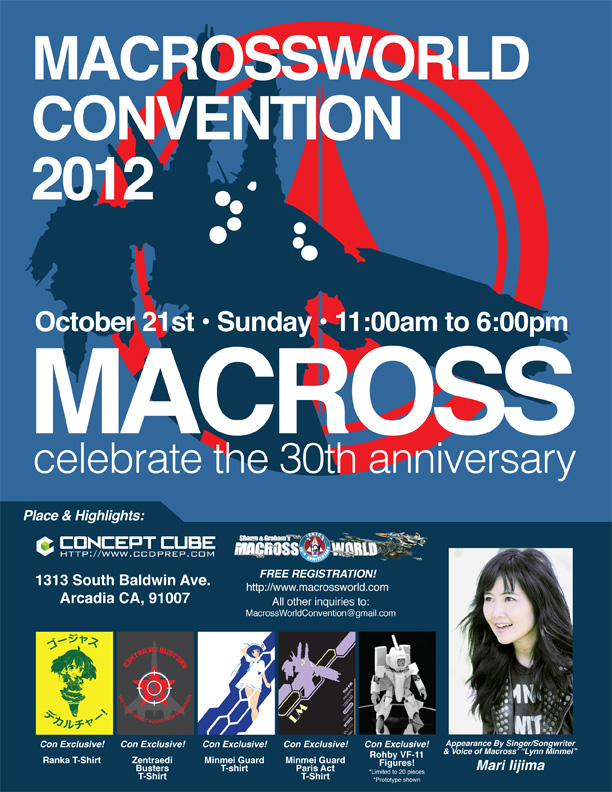 Come celebrate the 30th Anniversary with other Macross fans at the 2012 Macross World Convention. There will be contests, prizes, special guests and free stuff. And of course, watch nerds eat!
DATE
Sunday, October 21, 2012
TIME
11:00am – 6:00pm
LOCATION
Thanks to fellow MW member xstoys, we have secured a FANTASTIC location for this year's convention. We will be hosting MW Con 2012 in the beautiful city of Arcadia, California at xstoy's brand new design school Concept Cube. Congratulations to Tony (xstoys) for the grand opening of his school and thank you for sponsoring MacrossWorld Convention 2012!