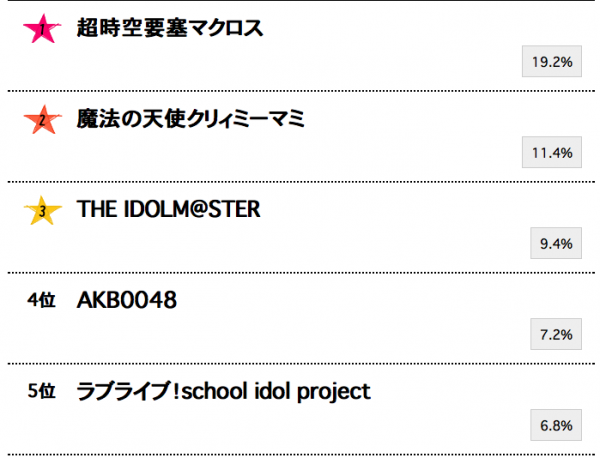 Niconico recently surveyed 500 of its users about popular 'idol anime' and the results (released on Jan. 11) might surprise you.
While currently popular shows such as 'Love Live' made it into the top five, as did the Shoji Kawamori co-directed series 'AKB 0048', the No. 1 spot went to SDF Macross, with almost an entire 8% between it and the No.2 spot, 'Magic Angel Creamy Mami.'
This isn't the more recently popular Macross Frontier we are talking about here, nor the very influential Macross 7. No, it was the original tv series from 1982 that 19.2% of fans voted for, proving that the voice that changed the course of Space War 1 still has a hold over us more than 30 years later.