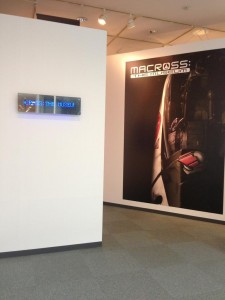 MACROSS THE MUSEUM opened today at the Osamu Tezuka Manga Museum in Hyogo Prefecture.
Over the past couple of days photos have started to leak out from various people involved with the project. The following gallery comes from a variety of sources, including artist Hidetaka Tenjin, and Mai Enoki.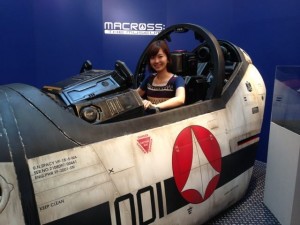 Keep an eye out both here and on the forums as we will be updating as new pictures emerge and users start posting their accounts of the event.
Event: MACROSS THE MUSEUM
Date: June 28 ~ October 28 (closed on Wednesdays)
Location: Osamu Tezuka Manga Museum, Hyogo Prefecture.
Cost: 1300 yen (special ticket with art card), 700 yen (adults), 400 yen (middle-school students), 100 yen (elementary students).