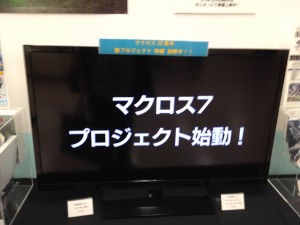 Tacked onto the end of a promotional reel for the upcoming Macross TV and DYRL Bluray Disc box sets at MACROSS: THE DESIGN at Shibuya Parco this week was a few announcements regarding upcoming projects for M7 Dynamite's 15th anniversary. The odd thing is that these aren't all directly related to M7 Dynamite and details are minimal at this point in time.

1) Macross 7 BD release – date/price/content tba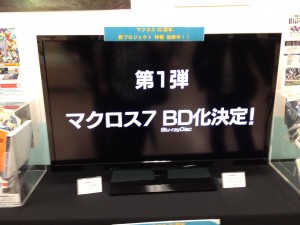 2)Fire Bomber Concert – details tba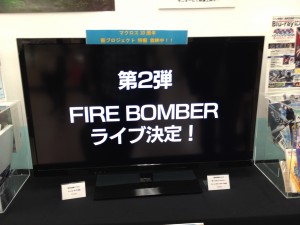 3) Ozuma Meets Fire Bomber – Macross FB 7 – no details what this is as of yet – possibly a manga spinoff or an animated short? Hopefully its not an Ozuma Sings Fire Bomber tribute album.