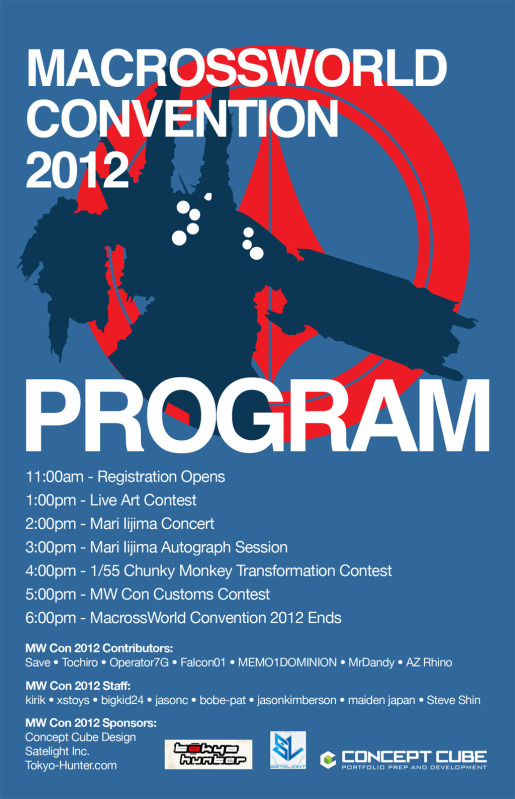 It was a lot more fun when our convention number matched the year it was… 2008 – 8th Annual, 2009 – 9th Annual, 2010… well you get it. But for some reason we decided to take last year off. But the excitement of the 30th Anniversary of the franchise we all know and love has got our blood and juices pumping once more. Can we still call it Annual? Well, let's wait a year to see.
But for the first time ever, we'll be bringing you real time photo updates of the convention at our Facebook page. Come celebrate by posting and liking threads and photos taken at the event.
Also if you have any images you want to send us to post here on our main page for our post con report, feel free to send it to macrossworldconvention@gmail.com.
Event Discussion and Information Thread.