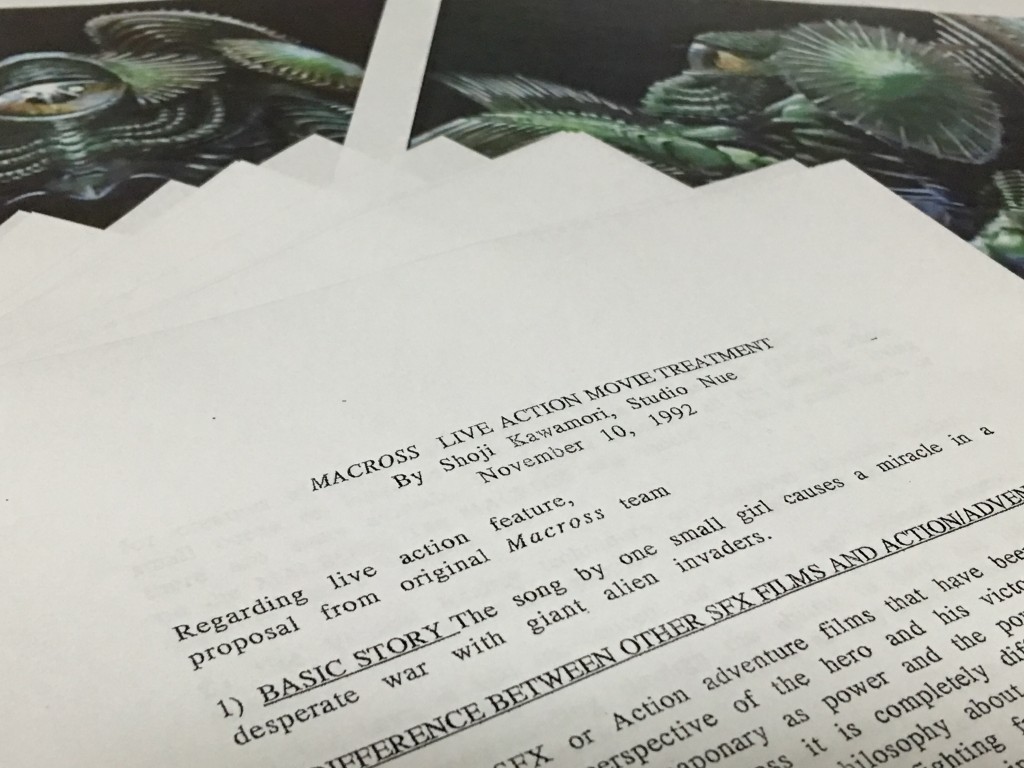 Back in 1994, a script for a live action Hollywood adaptation of Macross was briefly shown during a Newtype.Shonen Ace video special, a VHS bonus for readers of Newtype & Shonen Ace magazine. While entertainment industry insiders like Harry Knowles claimed to have heard Hollywood rumours four years later in 1998, very little has ever been revealed about what was actually in the script.
Until now.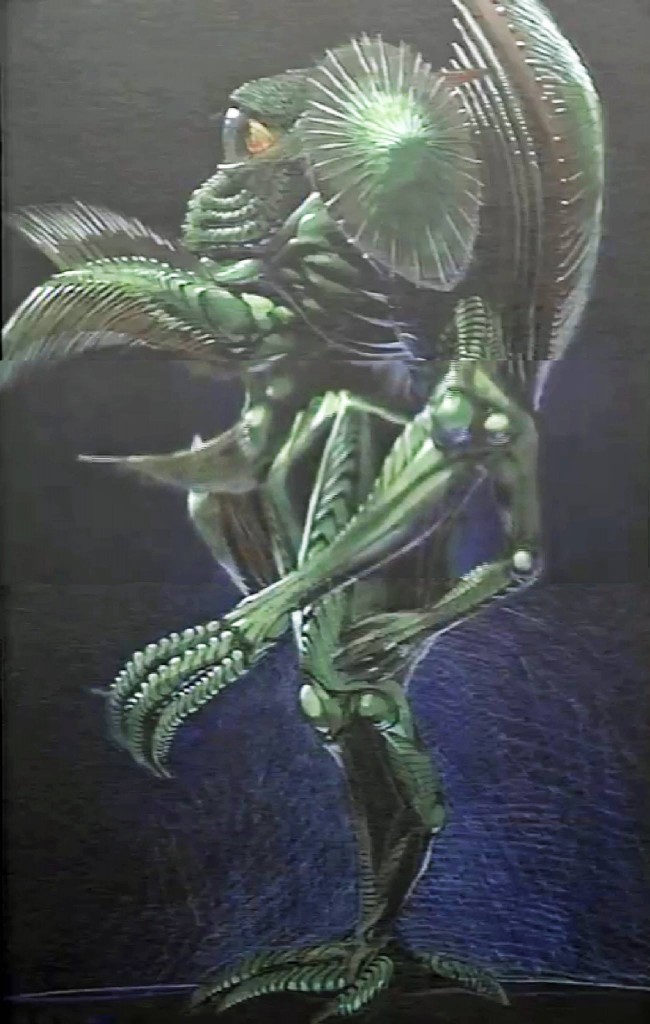 Doug 'Calamori' has uncovered an initial treatment for a possible Macross live action movie from 1992.
Auto-tuned idols?
A 4000 meter long Macross?
Cycloptic, insect-like Zentraedi?
Tune in as Doug shares his discovery with the SpeakerPODcast American Crew in this World Exclusive. (Yes folks, Darkwater is back.)
(download – right click & 'save as')
Don't miss an episode! Subscribe to us on iTunes!