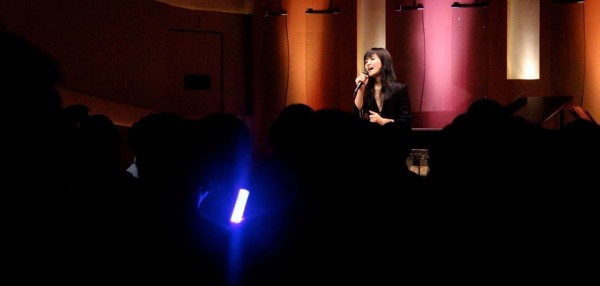 It's a musical deculture episode as Tochiro & Renato report on Mari Iijima's 2015 Tokyo gig and then wax nostalgic about some of the lesser-known songs of the galaxy's favourite singer song writer.
(download – right click & 'save as')
Don't miss an episode! Subscribe to us on iTunes!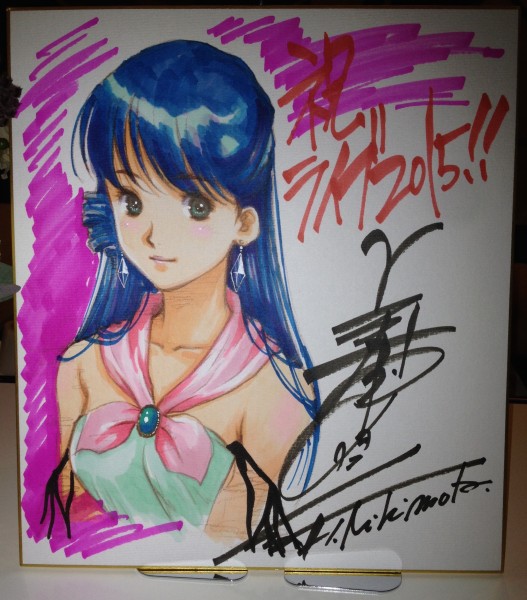 EP.29
00:00:00 – Renato's impressions of the All Japan Model & Hobby Show 2015.
00:10:30 – Mari Iijima Live in Tokyo 2015 – 'For You' – Report!
And remember – you can support Mari by purchasing her music either via Marimusic or Amazon!
Setlists & photos after the JUMP!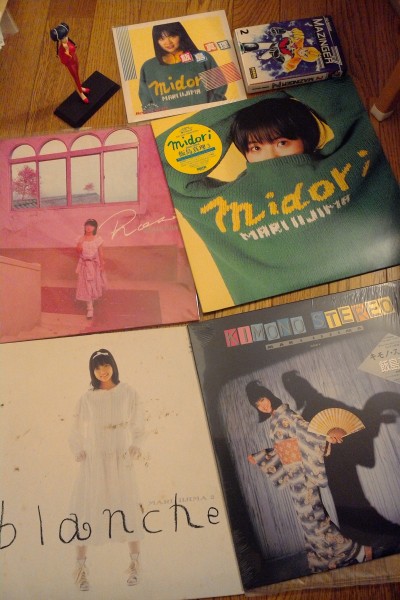 Mari Iijima Live in Tokyo 2015 "For You" September 19, 2015 Set Lists
AFTERNOON PERFORMANCE
(1)Tight Rope (Midori)
(2)レダ – Leda (blanche)
(3)恋は気ままに – Koi Wa Kimama Ni (Midori)
(4)Oh England My Lionheart (a Kate Bush cover)
(5)Arion (Sharp As a Knife, Sweet As Strawberries)
(6)You Don't Love Me (Right Now)
(7)Flying Leaves (From the film Line Disconnected) *Piano solo
(8)Sayonara (The Lorna Doone Soundtrack) *Piano solo
(9)Churiru Churira (Churiru Churira EP)
(10)あなたの花になりたい – Anata No Hana Ni Naritai (Churiru Churira EP)
(11)私たち – Us (Good Medicine)
(12)セシールの雨傘 – Cecil No Amagasa (Mari Iijima Golden Best)
(13)ぶんとママ – Bun To Mama (New Song)
(14)Eternal Forest (Eternal Forest EP)
(15)No Limit (No Limit)
(16)天使の絵の具 – Tenshi No Enogu (Mari Iijima Golden Best)
(17)愛 おぼえていますか – Do You Remember Love (Mari Iijima Golden Best)
1st Encore
(18)おでこにKISS – Odeko Ni Kiss (Rose') *Ballet
(19)ひみつの扉 – Himitsu No Tobira (Rose')
2nd Encore
(20)Birthday (blanche)
(21)まりン – Mari'n(Rose')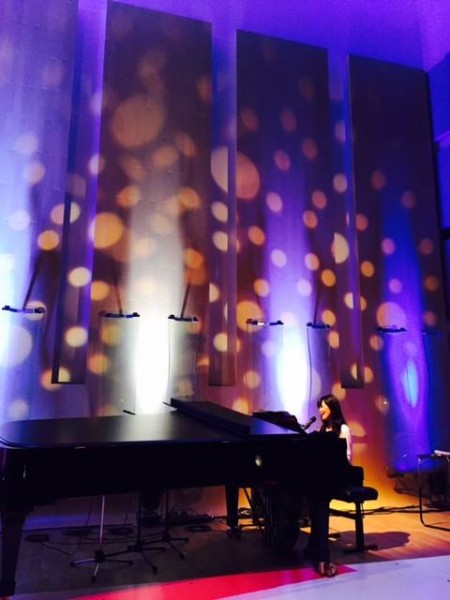 EVENING PERFORMANCE
(1)Tight Rope (Midori)
(2)Cinderella (blanche)
(3)Oh England My Lionheart (a Kate Bush cover)
(4)Arion (Sharp As a Knife, Sweet As Strawberries)
(5)You Don't Love Me (Right Now)
(6)もののかたち – Monono Katachi (Midori) *Piano solo
(7)True Love (The Lorna Doone Soundtrack) *Piano solo
(8)Churiru Churira (Churiru Churira EP)
(9)あなたの花になりたい-Anata No Hana Ni Naritai(Churiru Churira EP)
(10)私たち – Us (Good Medicine)
(11)1グラムの幸福 – 1 Gram No Shiawase (Mari Iijima Golden Best)
(12)ぶんとママ – Bun To Mama (New Song)
(13)Eternal Forest (Eternal Forest EP)
(14)No Limit (No Limit)
(15)天使の絵の具 – Tenshi No Enogu (Mari Iijima Golden Best)
(16)愛 おぼえていますか – Do You Remember Love (Mari Iijima Golden Best)
1st Encore
(17)おでこにKISS – Odeko Ni Kiss (Rose') *Ballet
(18)ひみつの扉 – Himitsu No Tobira (Rose')
2nd Encore
(19)Birthday (blanche)
(20)まりン – Mari'n (Rose')
3rd Encore
(21)ガラスのダーリン – Garasu No Darling (Miss Lemon)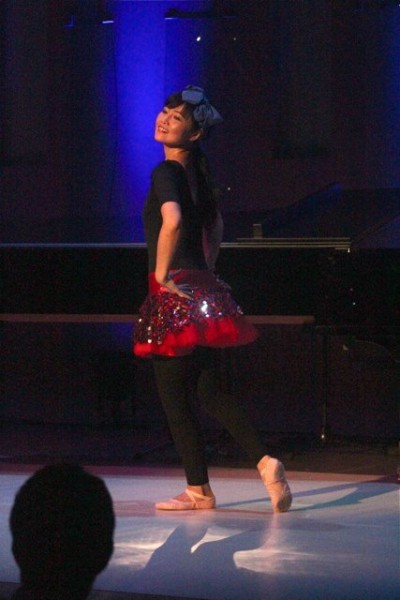 A few notes & corrections, courtesy of Renato:
*Yasui Kazumi, the famous musician who wrote DYRL and was the wife of
composer Kazuhiko Kato, died not from leukemia, but from lung cancer.
*While Yasui Kazumi doesn't Kato himself actually does have a Wikipedia entry, so
this might be helpful:
https://en.wikipedia.org/wiki/Kazuhiko_Kato_%28musician%29
*Here is "Kaettekita Yopparai (I only live twice)" song that I mentioned- someone has
helpfully translated the lyrics into English and included them as a
comment: