[New member "antibiotictab" posted this here. ]
I have just come back from Shibuya.
I could get the numbered ticket of Mikimoto-san's autograph session.
Shibuya.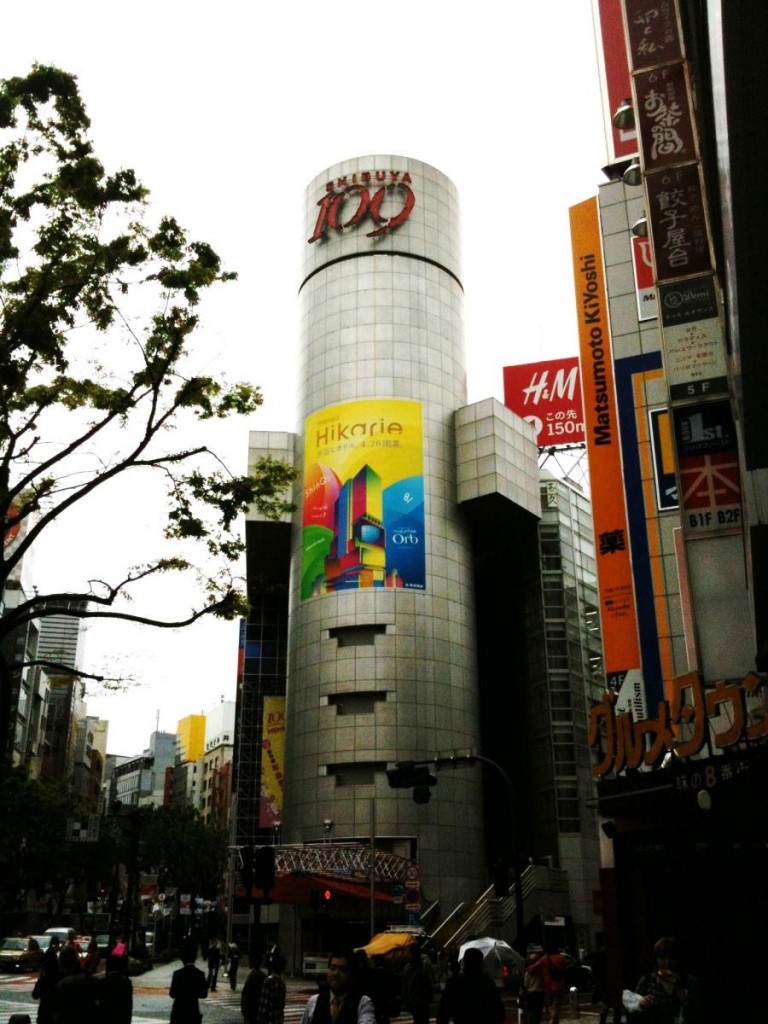 You know this building. Well, Parco is not this one.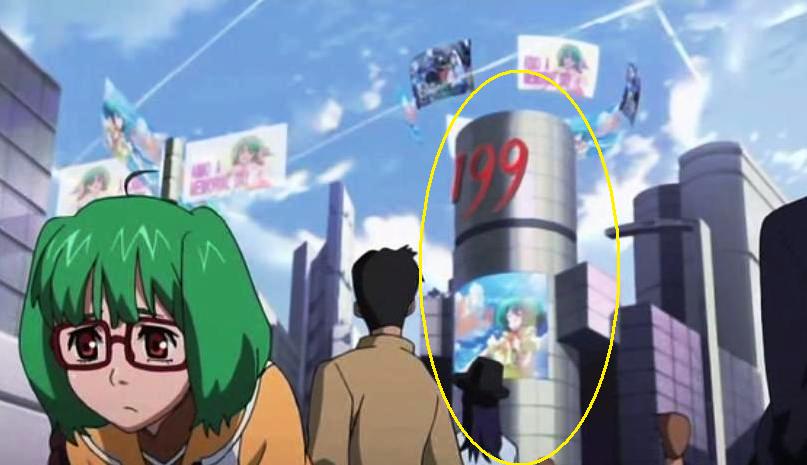 After taking the picture above, I went to Parco Part 1. About 40 fans were waiting then.
In the venue, Taking pictures are prohibited. I rewatched the web site couldn't find out such a rule…
After watching the exhibition, I went upstairs and reached at a chinese restaurant. There were Ranka's standing signboard.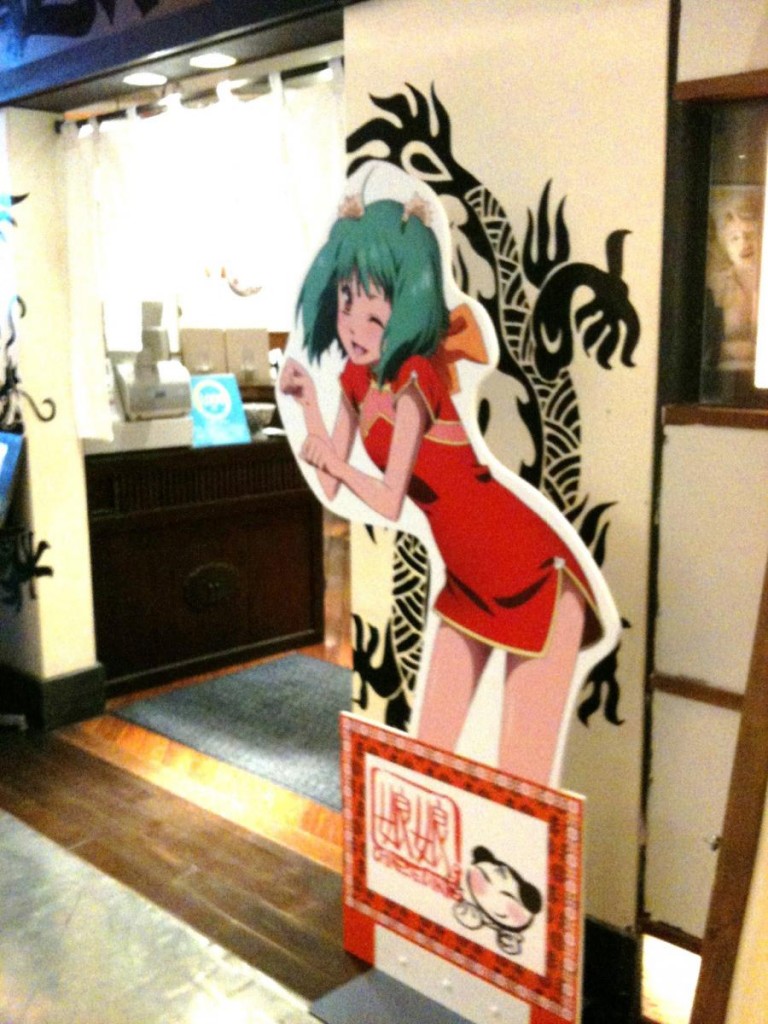 And VF-1's and Vrlitwhai's ones.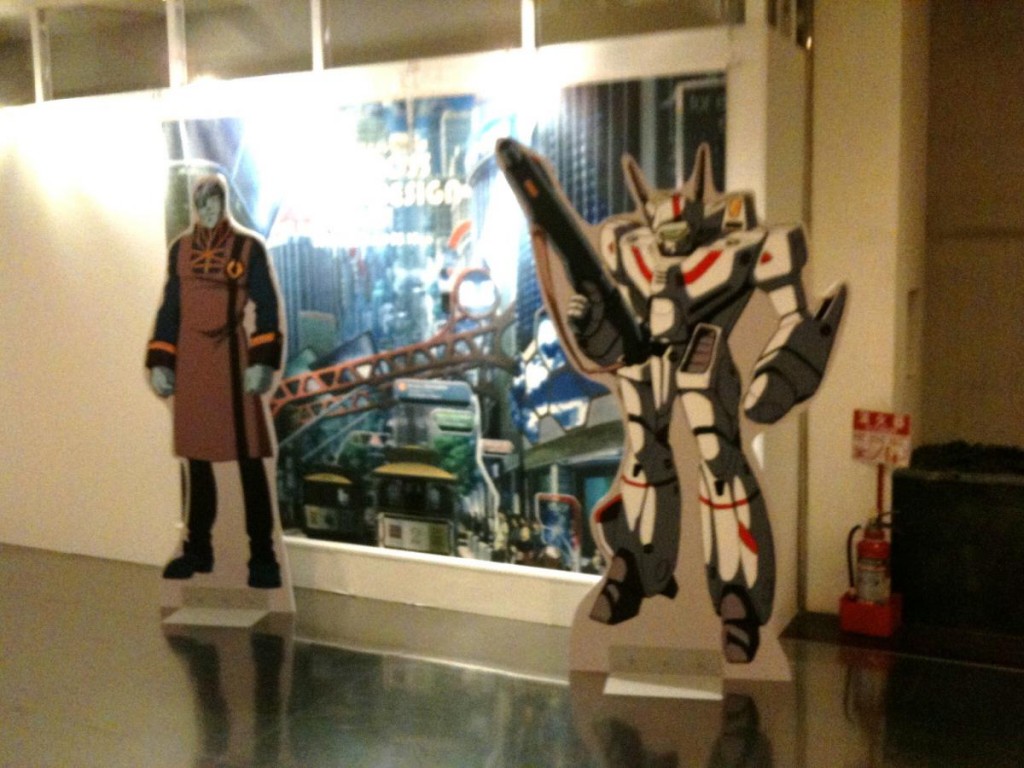 I bought these goodies. I didn't expect to buy a Valkirie's plastic model, but Tenjin-san's autograph on the box. These are the April 26th's exclusive ones and have been already sold out.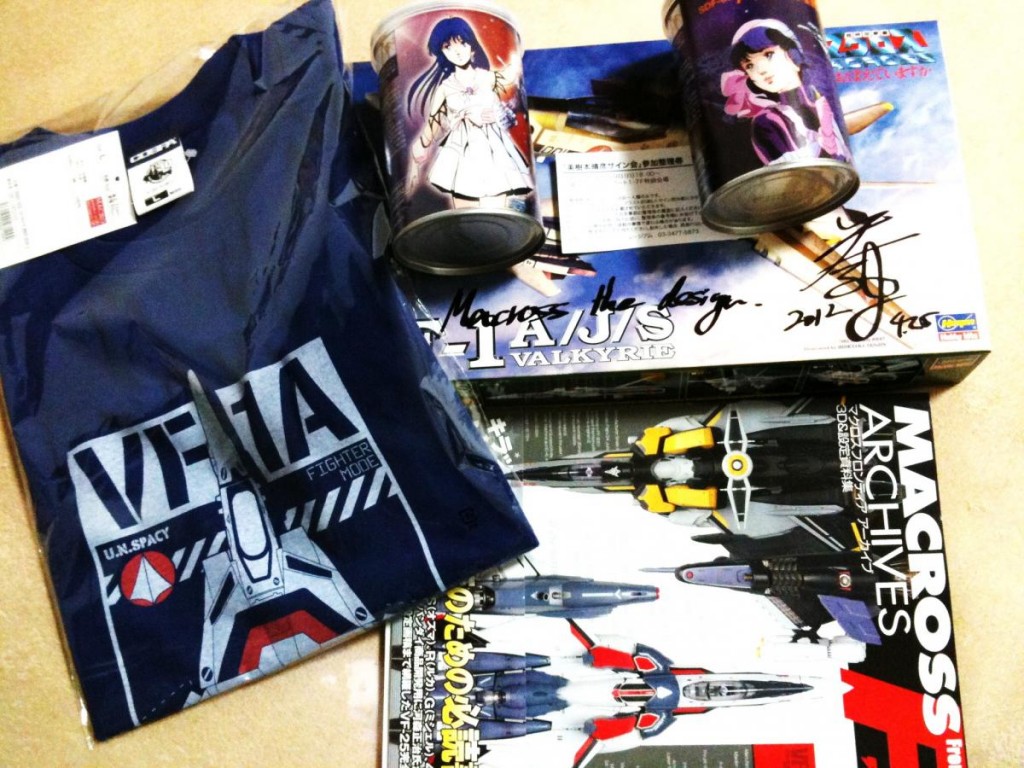 There were 2 westerners speaking English in the venue. Might be the members of MW.
[As to which Save replies that the two westeners were him and Renato.]