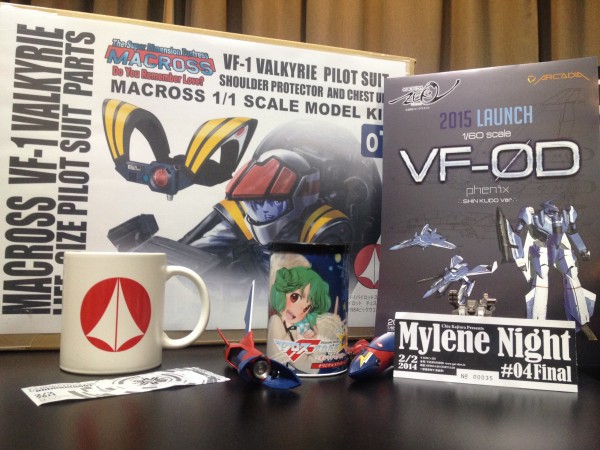 Sit back and relax to the sultry croonings of Gubaba and Renato while sipping on some Ranka-themed 'Deculture Tea.'  The SpeakerPODcast Crew sit down to chat about all the latest Macross news and happenings before going into detail about the expensive goodies shown at Winter Wonder Festival 2014!
We discuss the newly announced VF-0D, Save gets hands-on time with Arcadia's GU-11 Gunpod replica and we unbox a pair of VF-1 Pilot Suit Shoulder Protectors! All this and MORE in Part 1 of Episode 12 of Macross SpeakerPODcast!
(download – right click & 'save as')
Don't miss an episode! Subscribe to us on iTunes!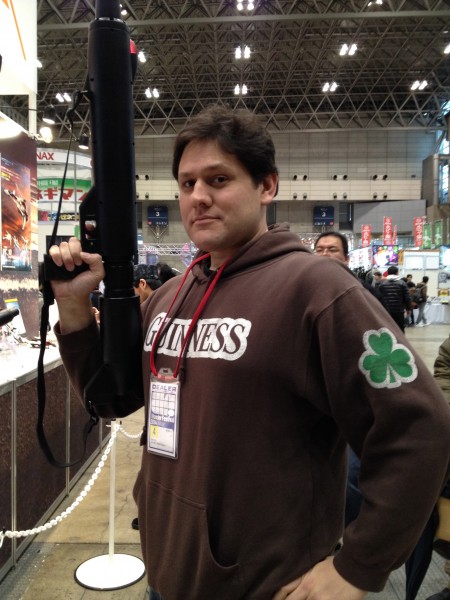 Timestamps follow the JUMP!
We're BACK people, and so is everything ELSE apparently!
Episode 12: Part 1
 00:03:00: Let's News!
   –Macross Frontier Movie Bluray Boxset – with English Subtitles!
   –Megumi Nakajima puts singing career on hiatus.
   –Macross the Museum is BACK!
   –Life-sized VF-25 is also BACK!
-New Macross smartphone games
   –Nyan Kora (Nyan Collaboration) album (does this mean that music is BACK?)
   –Haruka Chisugaaaaa… is BACK!
   –YF-29 Ozma colouring (the YF-29 is BACK!)
01:00:12: Macross Fan VOX POP! – Introducing Yukari Izumi
01:06:25: Winter Wonderfest 2014 report.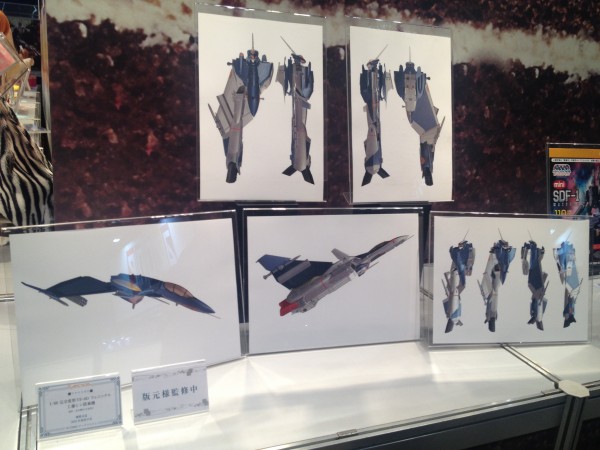 Comments? Suggestions? Feedback? Drop us a line in the FORUMS or via EMAIL (speakerpod@gmail.com)
Also, don't forget to check out our Youtube channel!