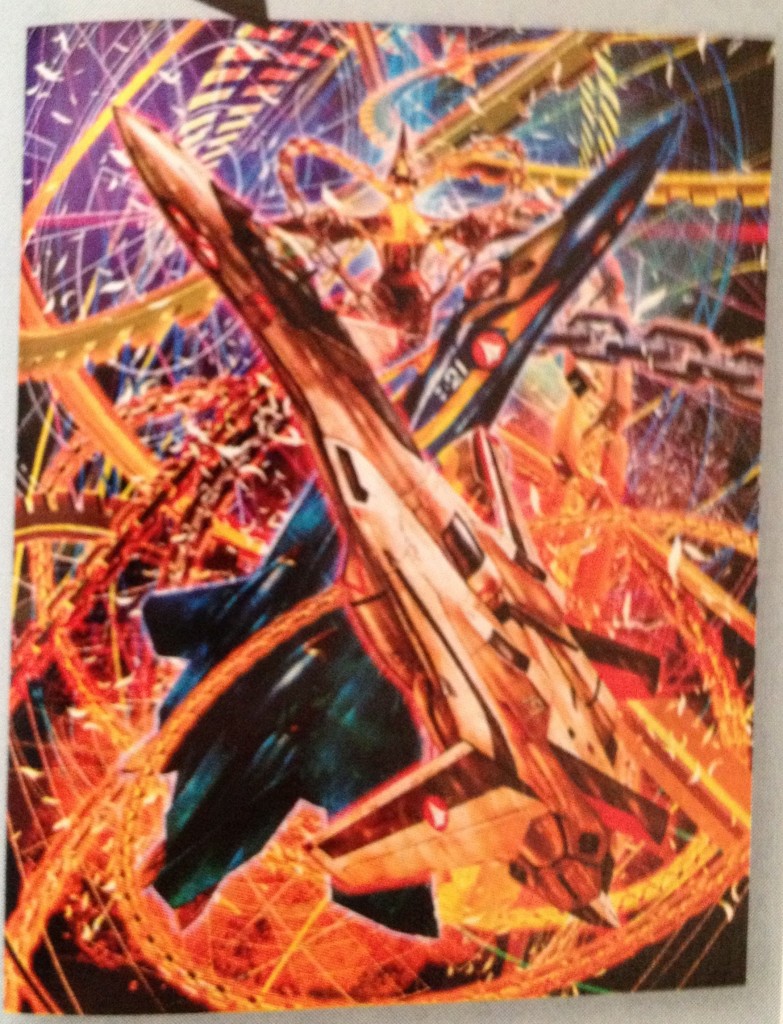 Volume 19 of Newtype Ace has revealed, via a tiny thumbnail-sized picture, the box artwork for the upcoming Macross Plus BD Boxset.
Done, as previous boxsets, by the true Master of Valkyries Hidetaka Tenjin, the piece shows crossing YF-19 and YF-21, encircled by Sharon Apples infamous chain logo.
The jacket art for the box set has not yet been revealed. Macross Plus Complete Bluray Box will be released on June 21 for 17850yen. It will contain the English dub, but no English subs.
Follow the conversation in progress here.