Did I say chaos? I meant MACROSS WORLD CON 2014 of course!
The SpeakerPODcast Crew are reunited and have a room full of Macross fans with an open bar. What can possibly go wrong?!?
Being recorded literally in the middle of the MWC2014 afterparty, this episode is a little noisier than most but bear with us as you never know WHO will turn up next!
Featuring the vocal talents of: Jet Spectacular, Tim, Kyle, Leo, Chris, Sirian, Tom, JasonC, Hisame, Hidetaka Tenjin, and the SpeakerPODcast Crew.
(download – right click & 'save as')
Don't miss an episode! Subscribe to us on iTunes!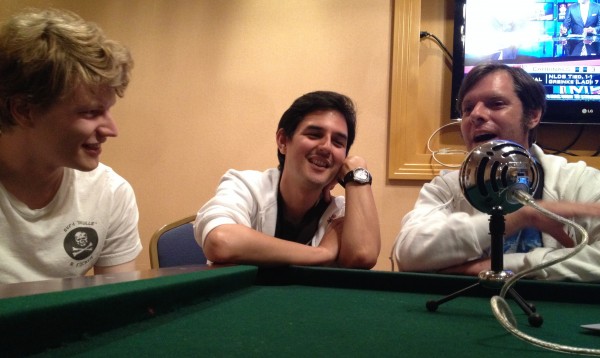 Timestamps, MOVIES and more after the JUMP!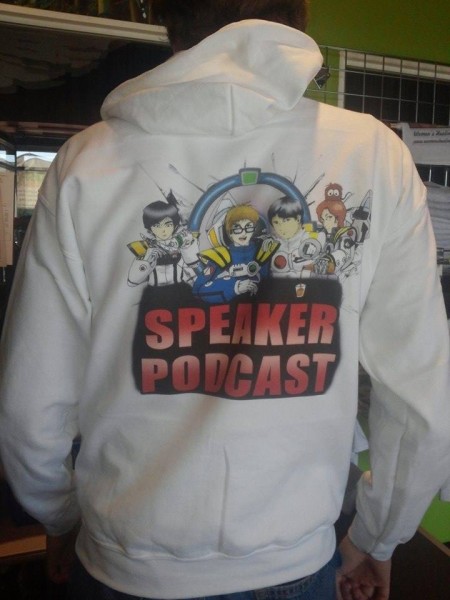 EP.18
00:01:25– Jet Spectacular is lurking!
00:06:01– Tim has to go.
00:07:18– Richard remembers the SDF-3.
00:18:52– Kyle's sordid history. It's just a cartoon.
00:34:04– Leo remembers love in a back room.
00:46:28– Renato shows off his quickdraw skills, while Kyle gets noticed by sempai.
00:52:00– Chris gets touched in all the right places.
00:56:16– Adrian gives his verdict.
00:57:23– Sirian crashes the party. Custom, Costume, it's all the same.
01:08:00– Jason is BACK to LISTEN TO HISAME'S SONG! (Video available)
01:19:56– Tom needs to stop playing with his Tomahawk. (Video available)
01:23:36– Tenjin and Adrian remember the Metal Siren. (Video available)
MOVIES!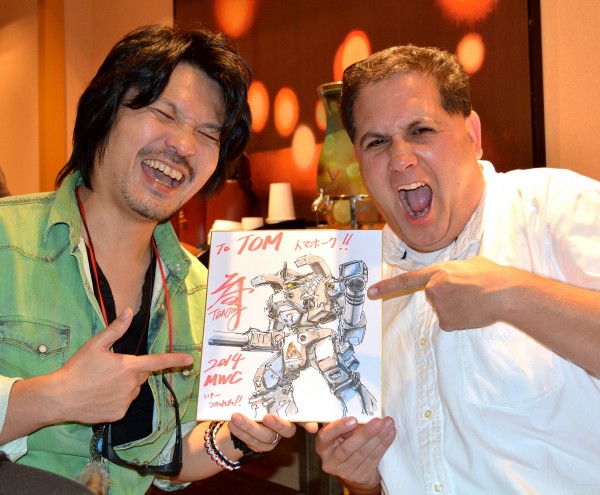 Remember to post any feedback or questions you might have in the FORUMS.
Or email us at speakerpod (at) gmail.com