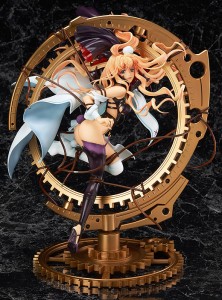 Good Smile Company & Max Factory's 1/7 Sheryl Nome figure went on pre-order today, meaning that a price for the highly detailed rendering of the infamous Black Bunny/White Bunny scene from 'Macross Frontier: The False Diva' has also been announced.
The figure will retail for 19800yen and is currently scheduled for an October 2013 release. And you know a figure has gotta be good when it gets its own commercial!



Wallet hurting? Commiserate with the rest of us in the FORUMS!