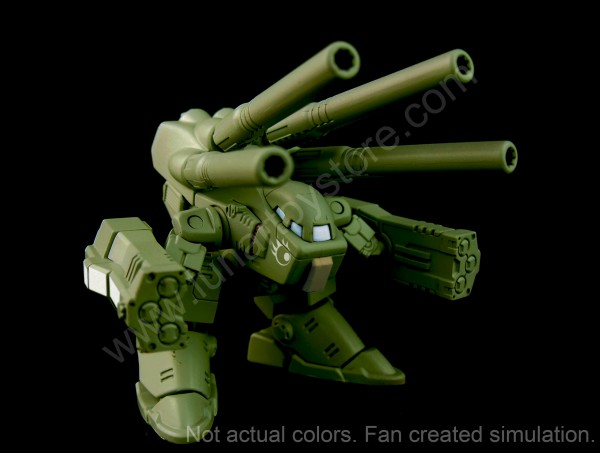 Prototypes of the Super Deformed "HWR-00 Monster Destroid" add on set for the "SD Makuros" was posted on the Lunar Toy Store Facebook Page earlier this week. I'm wondering how big this toy stands next to the Third Party DYRL SDF-1.
Check out the discussion here.
More images after the jump.