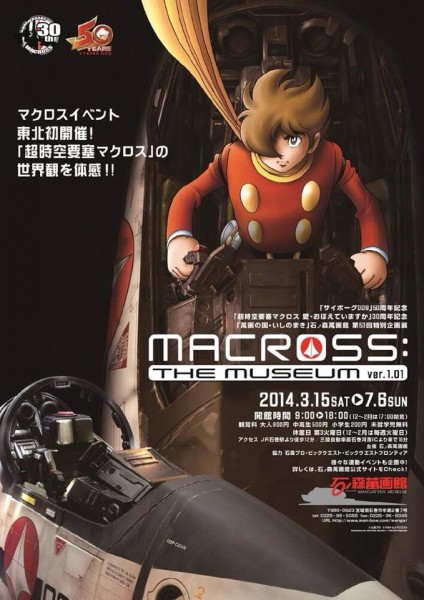 MACROSS THE MUSEUM, featuring a 1:1 scale VF-1S cockpit, will be re-opening, this time at the Ishinomori Manga Museum in Miyagi Prefecture.
The previous version of the exhibit was held at the Tezuka Osamu Manga Museum in Takarazuka, Hyogo Prefecture. As such, it included original illustrations of Macross-Tezuka mashups such as the Ribbon Knight.
This time around, the exhibit will include mashups with Shotaro Ishinomori characters, such as Cyborg 009.
Along with the 1:1 VF-1S cockpit, the museum will be split into 3 main sections: (1)The development and evolution of the Valkyrie, (2)The Legendary Songstresses who ended war, and (3)Superdimentional Materials Corner (a display of Macross production materials and merchandise).
DATES: March 13 ~ July 6, 2014
VENUE: Ishinomori Manga Museum
Further details TBA.