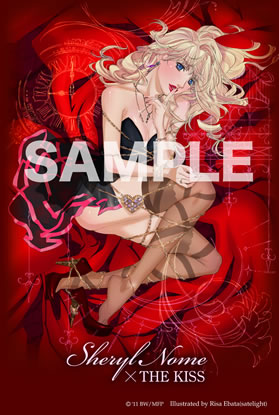 With under a month and a half to go until the upcoming release of the Zentran-mori Macross Frontier blu-ray boxset, a bunch of events and merch have been announced to help Macross fans empty their wallets in time for Xmas.
All the details follow the JUMP!
MORE OSHARE MACROSS
With the most recent Oshare Macross event just wrapped up in Shinjuku (Tokyo), new Oshare events have been announced for both Shizuoka and Hiroshima. Both will feature exclusive merchandise so any readers from those areas are encouraged to drop by and check them out!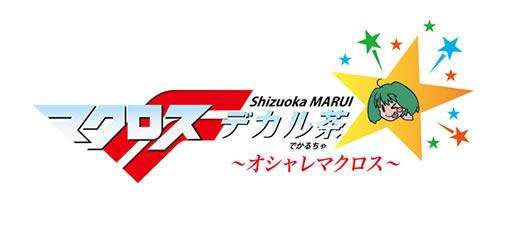 Oshare Decul-cha – Oshare Macross @ Shizuoka MARUI
Runs from: November 16 ~ November 24, 2013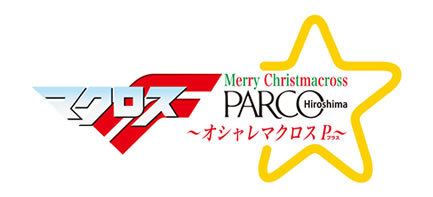 Oshare Macross P – Merry Christmacross @ Parco Hiroshima
Runs from: December 12 ~ December 25, 2013
NEW ICHI-BAN KUJI CAMPAIGN
To commemorate the release of the new Macross Frontier boxset, Banpresto is holding another Ichi-ban Kuji and this time the prizes on offer include a bit more variety than in the past …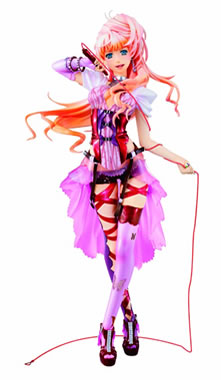 ↑S-Prize: Sheryl Nome Premium Figure – Special Colour Ver.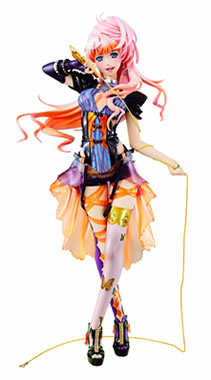 ↑A-Prize: Sheryl Nome Premium Figure – FB7 Ver.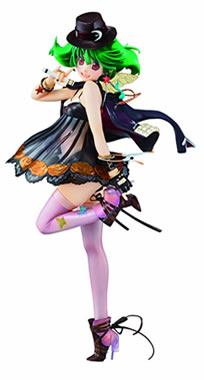 ↑B-Prize: Ranka Lee Premium Figure – FB7 Ver.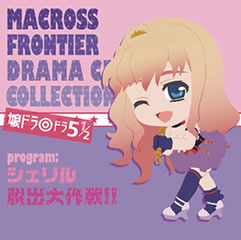 ↑C-Prize: Portrait & Drama CD Collection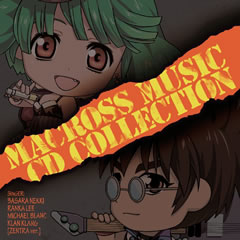 ↑D-Prize: Music CD Collection
↑E-Prize: Original Poster (One side by Risa Ebata, the other by Tenjin Hidetaka)
↑F-Prize: Booklet with 'voice card'
↑G-Prize: Clear Files
↑H-Prize: Kyu-Chara – Macross F Uta-hime Collection Vol. 2
SHERYL NOME BIRTHDAY EVENT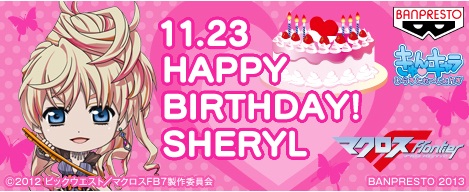 To coincide with both the new Ichi-ban Kuji and Sheryl Nome's birthday (11/23), Banpresto will be holding small events in both Tokyo and Osaka. The events will feature a display of Sheryl illustrations and merchandise ad well as a message board for fans to leave well wishes. Those who do so will receive an as-of-yet undisclosed item featuring a Risa Ebata illustration.
Date: November 23, 2013, 10:00~17:00
Venue: Volks Akihabara Showroom (Tokyo), Namco Osaka Nihonbashi Store (Osaka).
HASEGAWA VF-25F/S ON SALE – 11/15
Hasegawa's VF-25F/S kit went on sale today at retailers across Japan.
It retails for 3360yen. Stand sold separately.
SHERYL NOME x THE KISS – ROUND 3
The 3rd series of jewelry in the Macross F/The Kiss collaboration series goes on sale on November 23rd. Included with each piece of jewelry is a 'crystal print' of the following illustration: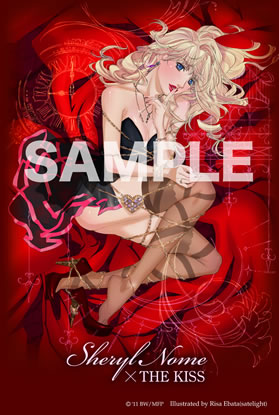 ….damn.
The jewelry will be available from various retails as well as from THE KISS online shop.
Feeling broke just by reading this? Tell everyone how you feel over at THE FORUMS.