Hasegawa is releasing Michael's 2 seater VF-25G including the speaker pods in 1/72 scale. This is the follow up to their first Macross Frontier VF-25F/S kit. Bandai has released Michael's VF-25G before but it was the 3 mode transformable version that was a single seater. This 2 seater (or if you prefer one seat) includes a Ranka figure sitting behind the pilot just like in the"Seikan Hikou" sequence of Episode 12 in the series.
Product Description from HLJ
This item is an injection-plastic kit of a science-fiction/anime item.  
Hasegawa's upgraded VF-25G Messiah from "Macross Frontier" looks fantastic!  Michael Blanc's machine can be assembled with landing gear up or down, and the cockpit can be assembled with one or two seats.  A seated pilot figure and a seated figure of Ranka Lee are included. Molded in blue and gray with clear parts.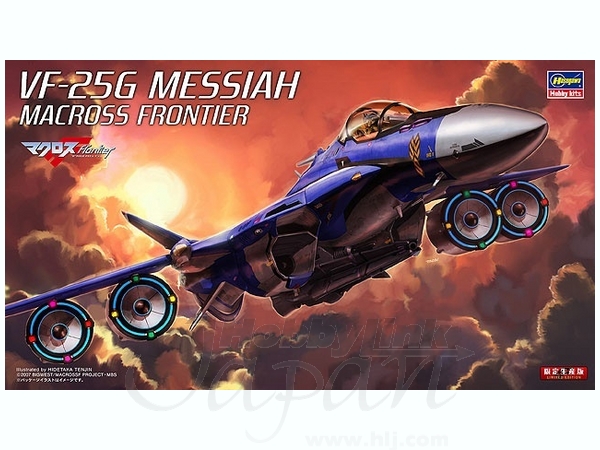 Thanks to Greg Hignight of Tune in Tokyo for the scoop!
More images after the jump