A bunch of news (most of it relating to new merchandise) has just dropped, so let's dig around a bit and see what we will all be spending too much money on over the upcoming months.
Macross FB7 – Preorder ticket bonuses.
Starting at the Chara-hobby show last weekend, special pre-order tickets for Macross FB7 have started appearing for sale at several events. These sell for 1300yen and come with a free poster. There are, however, other items that come with certain tickets.
-2000yen gets you a Crystal Print.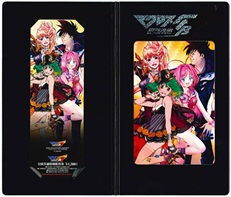 -1700yen gets you either a Sheryl or Ranka phone strap.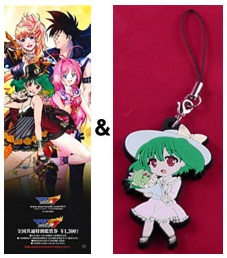 But wait! There's more….
Bea@rbrick x Macross

A special commemorative set of 3 Be@rbrick figures will be sold at the upcoming  MACROSS THE MUSICALTURE and subsequent Macross events. The pack of 3 consists of Minmay Doll, Universal Bear, and Nijiiro Kuma Kuma. The set will set you back 5229yen.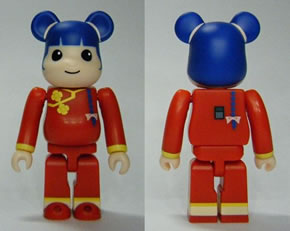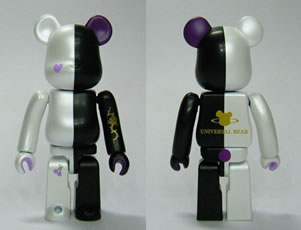 New Cospa Macross Items
Want to Macrossify your wardrobe a bit? Well now you can, with new Macross-themed items from COSPA.
-SMS Skull Squadron Work Shirt: 6720yen  (available in M/L/XL)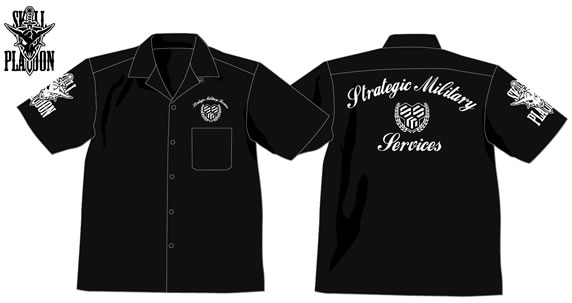 -SMS Skull Squadron Silver Ring: 12600yen

-VF-1S Roy Fokker Special Silver Pendant: 12600yen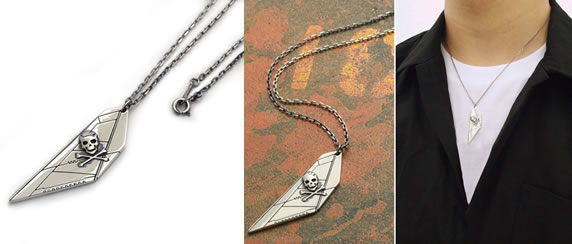 MACROSS THE DESIGN @ PARCO – new openings
The MACROSS THE DESIGN exhibit will continue its 30th anniversary tour around Japan by holding displays in both Fukuoka and Sapporo. Fukuoka exhibit will feature a signing session by Haruhiko Mikimoto, while the Sapporo event gets a signing session as well as a talk show by Mikimoto and Tenjin!
MACROSS THE DESIGN @ PARCO FUKUOKA: Sept. 14~30
MACROSS THE DESIGN @ PARCO SAPPORO: Oct. 19~Nov.4
Bonus pic!…from Yamato 🙂