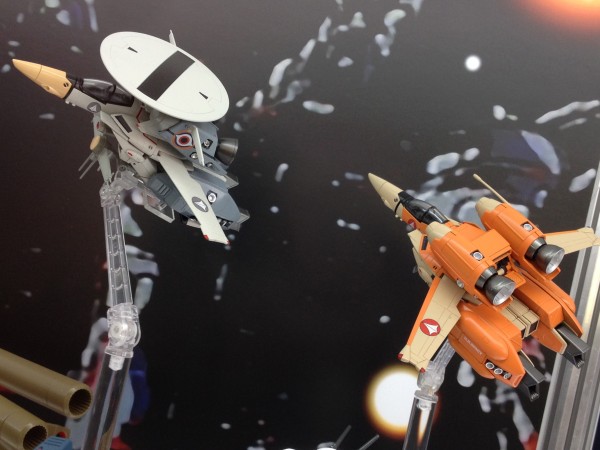 Tamashii Nations annual Summer Collection display opened in Akihabara today and offered Macross fans a closer look at Bandai's new Hi-Metal R line, as well as unveiling Hidetaka Tenjin's new box art for the VF-1J Armored Valkyrie.
The SpeakerPODcast Crew was on-hand and managed to grab a few snaps.
Enjoy, and don't forget to share your thoughts on the new line in the FORUMS.