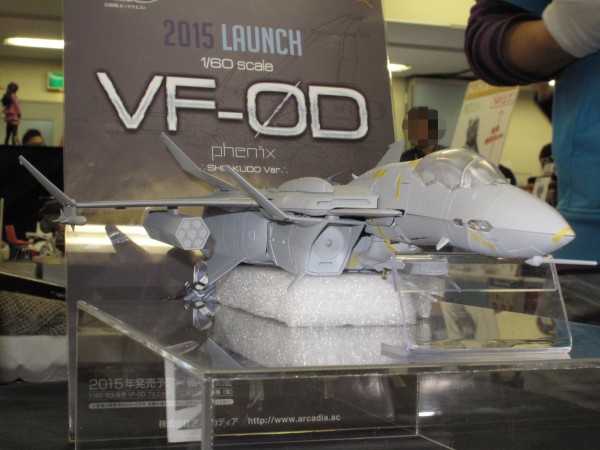 Arcadia showed up at the Miyazawa Mokei Spring Showcase 2014 today, and boy did they bring the goods!
On display for the first time ever was an early, transformable prototype of the previously announced VF-OD! The Valkyrie is still due to release sometime in 2015, with no specific date set as of yet.
Also announced was a re-issue of the VF-19 Fire Valkyrie, which had previously been issued under the Yamato brand.  The re-issue will come complete with Sound Booster (previously sold separately), and is due to go on sale this fall with no specific date set at this time.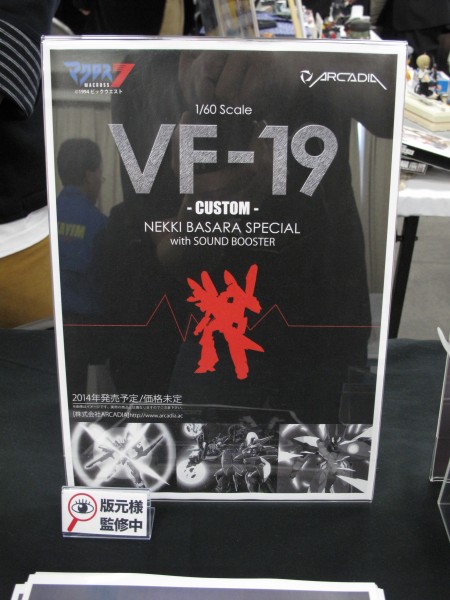 MW forum regular and SpeakerPODcast co-host SAVE was on the scene and was good enough to get a bunch of pics. He even had Mr.K hold the prototype upside down so we could get a better view!
Saving up your pennies? 2015 can't come fast enough? Join the rest of us in the FORUMS!